Beginning with a day in Tokyo ….
A chance encounter with a good friend in the supermarket, a seed planted about a trip to the snow, a discussion over coffee about where and when, utilisation of 'phone a friend' to narrow down options, hours of internet research and monitoring of flight deals, all led to a wonderful, fun escape to Japan and the traditional village of Nozawa-Onsen.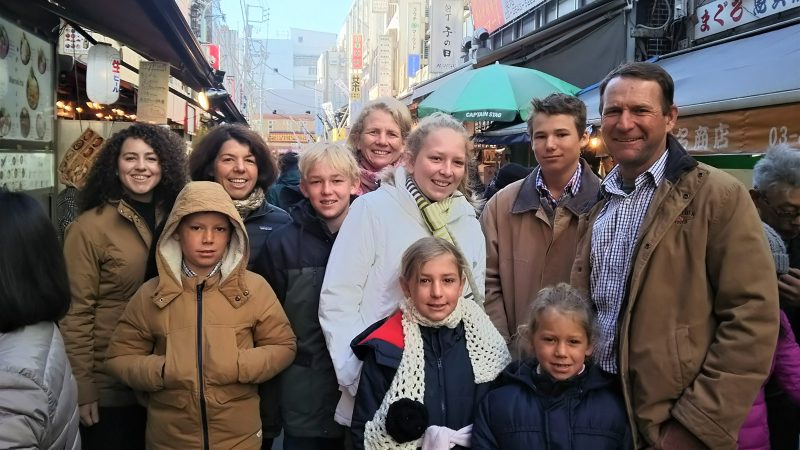 Unfortunately we had to sacrifice two of the air tickets as prolonged dry weather & then a last minute cyclone/flooding threat prevented Catriona's husband joining us and our Lachlan was selected to play representative cricket for Central Qld at the U13 Queensland State championships (and naturally he chose cricket over a snow trip!?)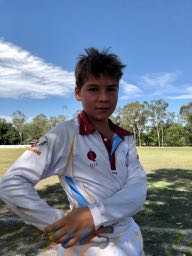 After farewells to those staying behind, a caretaker on site (& a backup plan in place) and the last minute realisation that we had a child travelling in a pair of red boots that were both left footed and of two different sizes, we were Tokyo bound.
One of the advantages of travelling with a large family is that we are almost our whole row on the Qantas Dreamliner. No issues with climbing over strangers when you need to stretch your legs!! Hard to fathom that one tropical morning we wake up in Central Qld and that evening we are all rugged up, hurtling along the Keisei Line, transiting from Narita Airport to Ueno Station in the centre of Tokyo.
On stepping off train at Ueno, we sought the comfort of Google Maps to show us the way to our accomodation. The short walk was visually vibrant and we were amazed at the abundance of culinary delights that surrounded our hotel. The side streets were energetic and colourful, clean and we soon found a local restaurant to dine in. We quickly learnt the best way to choose our meals was by using picture clues and all appetites were quickly filled.
We had been warned about the efficient use of space & tiny hotel rooms in Tokyo and so when we opened the door on our room that would sleep 7 of us, we were not shocked. Everybody giggled at the vast array of choices and buttons on the toilet and nobody complained about the warm seat.

All rugged up to explore Tokyo with our guide, Tomoko

First stop was some breakfast in the Tsukiji Outer Markets

Ramen, Katsudon, Miso Soup and Green Tea hit the spot

The Sensoji Temple in Asakusa

We walked through the outer area of the Imperial Palace

The crowds were not nearly as intense as we had anticipated

Searching for Illuminations after dark

Gathering energy for the days ahead on the ski slopes!
To make the most of our one day in Tokyo, we utilised a guide. Tomoko spoke fluent English (which was very helpful!) and also helped us negotiate the train network. She was able to give us some historical insight and when we left her at 2pm , we felt confident to explore further on foot and even catch a couple more trains! We were all struck at how 'not busy' the city was (perhaps because it was Saturday) and how spotlessly clean everything seemed and also the distinct lack of rubbish! After witnessing some illuminations (kind of like Australia's Christmas lights) we tucked up into bed, ready for our early start to catch the Shinkansen (Bullet Train).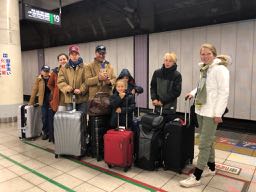 We had booked reserved seats on the Bullet Train and found it easy to board, arrange our luggage and shed some of the coats as we prepared for the journey to Iiyama. The Shinkansen is certainly a great way to travel. Time passed quickly and we were soon gathering the bags and getting ready to board the bus that would transfer us to Nozawa Onsen. Our host, from Nozawa Holidays, had give us instructions about where to disembark the bus however this was all a little lost in translation with a very polite bus driver. We giggled at our language indifference and went with the flow. Gab, our host, quickly adjusted the collection point and all was well.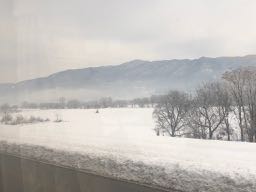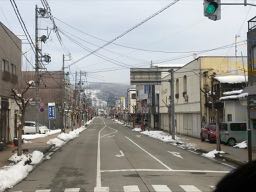 Lunchtime and we were already settled into our accommodation at Akari House. Gab, our host, had us all organised, fitted out with ski gear and delivered to the gondola prior to our ski lesson that commenced at 1.30pm. We even had time for an amazing coffee at Mt Dock cafe.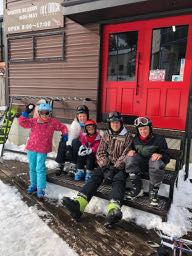 Other stories