Recounting …….
August & September:  The months of the school year that seems the fullest, the month that offers near perfect running conditions in our part of the world, the month which is full of all sorts of extra curricular camps, add a few industry events in and then mix with the fact August is also the month when our dry season is almost always in full swing. Mix in five children still in their schooling years and it becomes all about logistics, packing, unpacking, washing and repacking ports, juggling, early starts and late finishes and a whole lot of love and appreciation for the opportunities around us and you have the month of full days and full hearts.
Mind you, there have been moments of frustration, tears and tantrums coupled with sheer exhaustion too. This blog post is the highlight reel – the moments to treasure and the times we are most grateful for.
Running the Great Whitsunday Trail
The running bug has not left us, and while Rob & I did take a 6 week break after the Ultra Trail event in May, we have signed up to run the Melbourne Marathon in mid October. To keep the legs ticking over, add extra kilometres to the run bank and for a change of scenery, we decided to do an event called  Run the Great Whitsunday Trail. It was a lot of fun, although my legs were a little shocked when I asked them to run up and down the hills!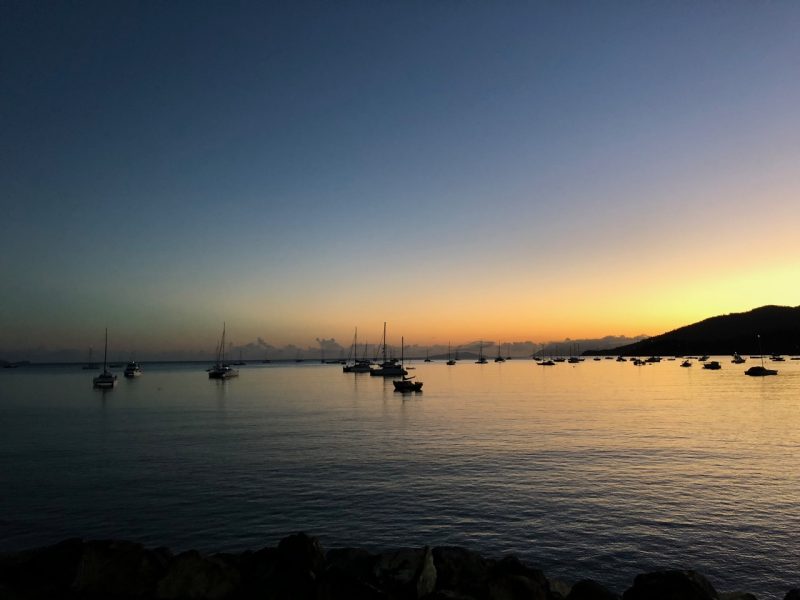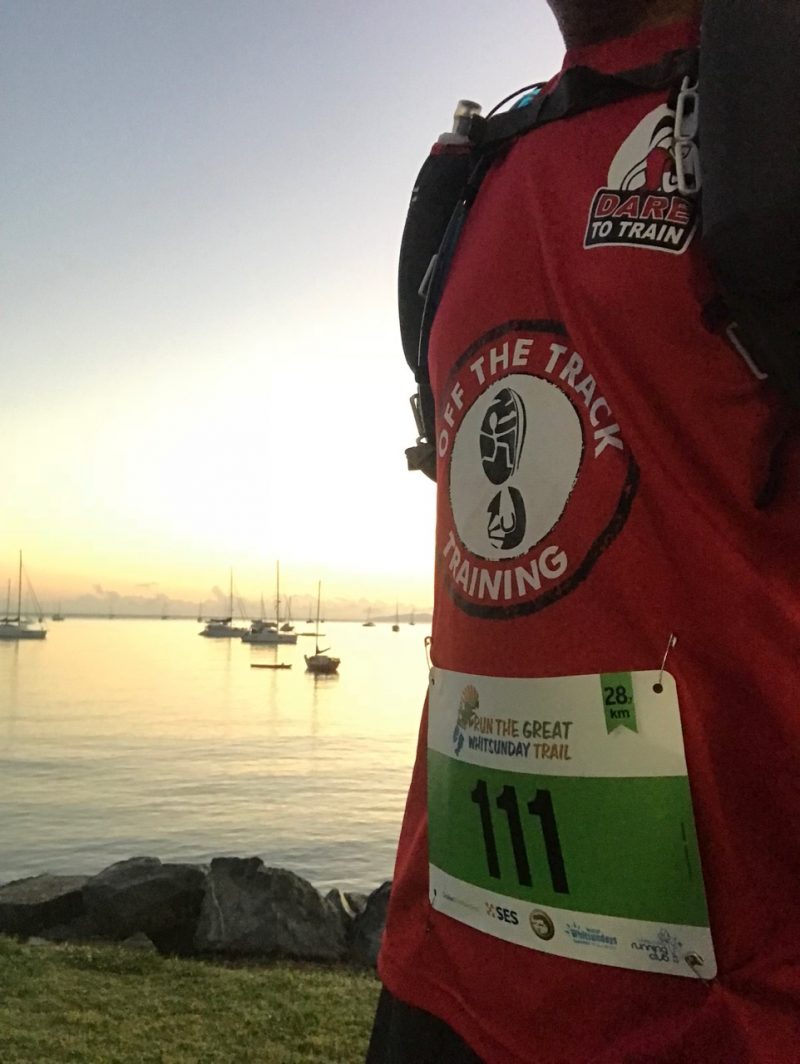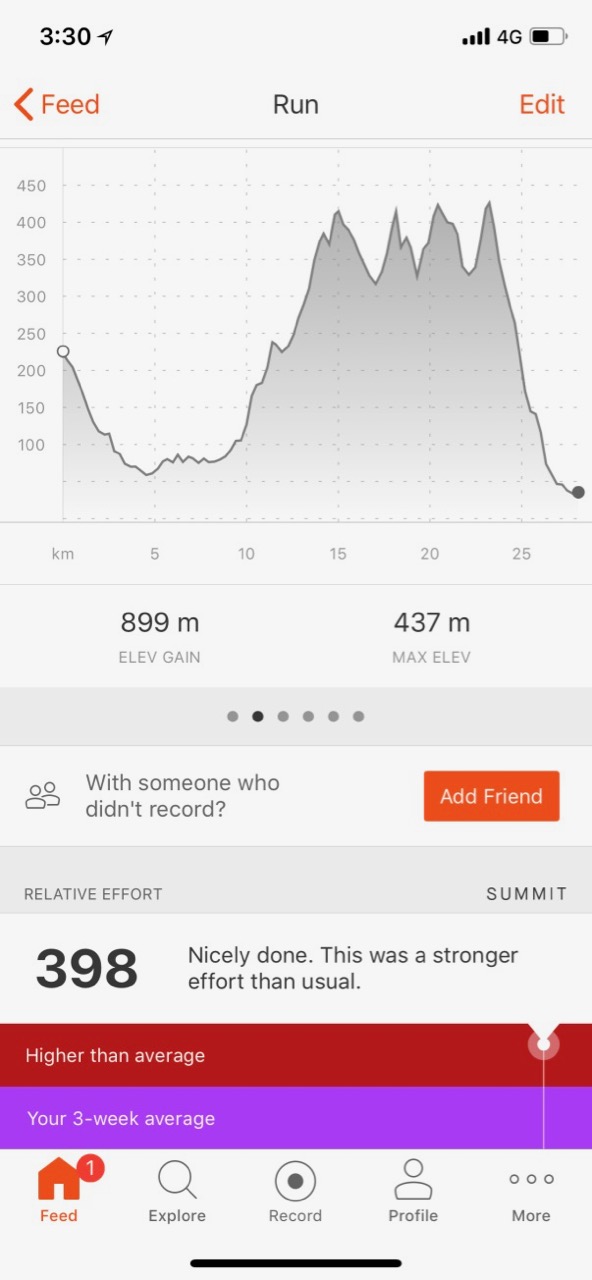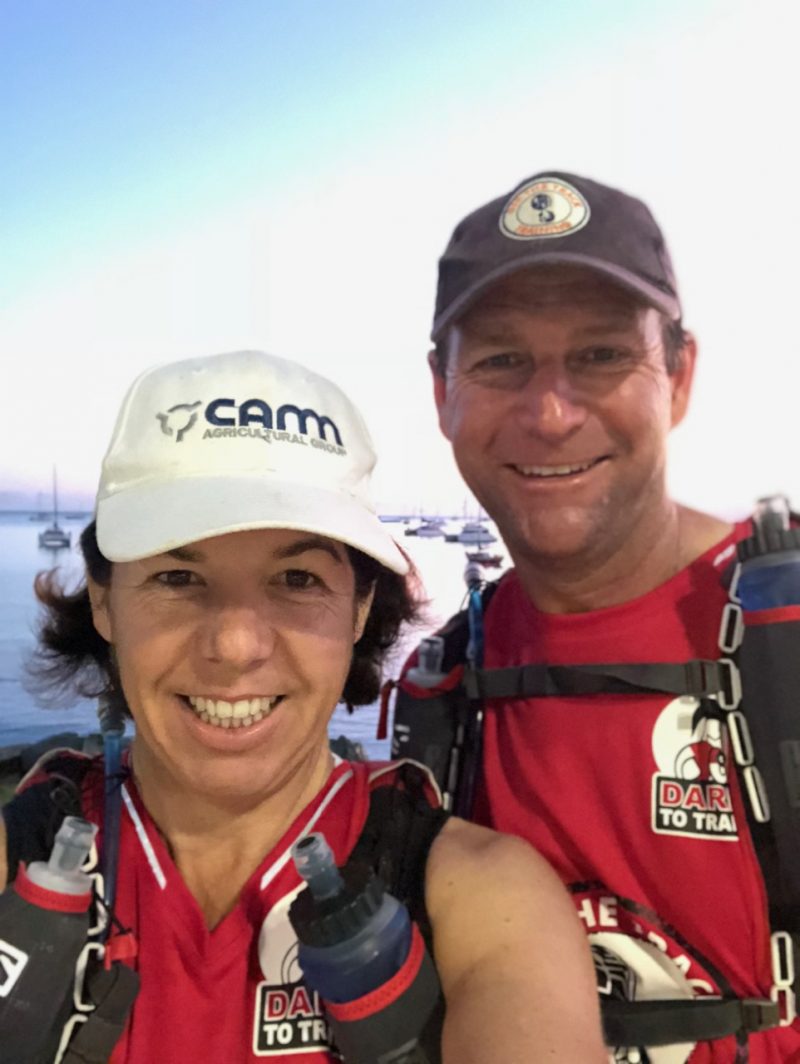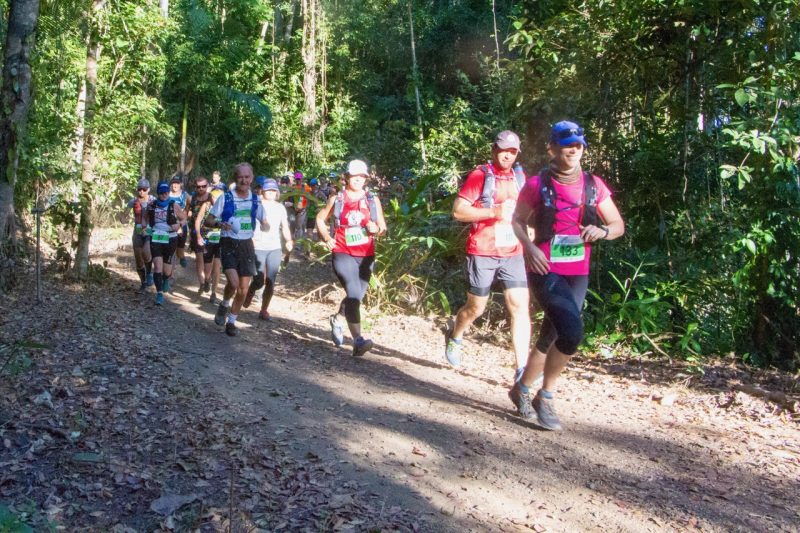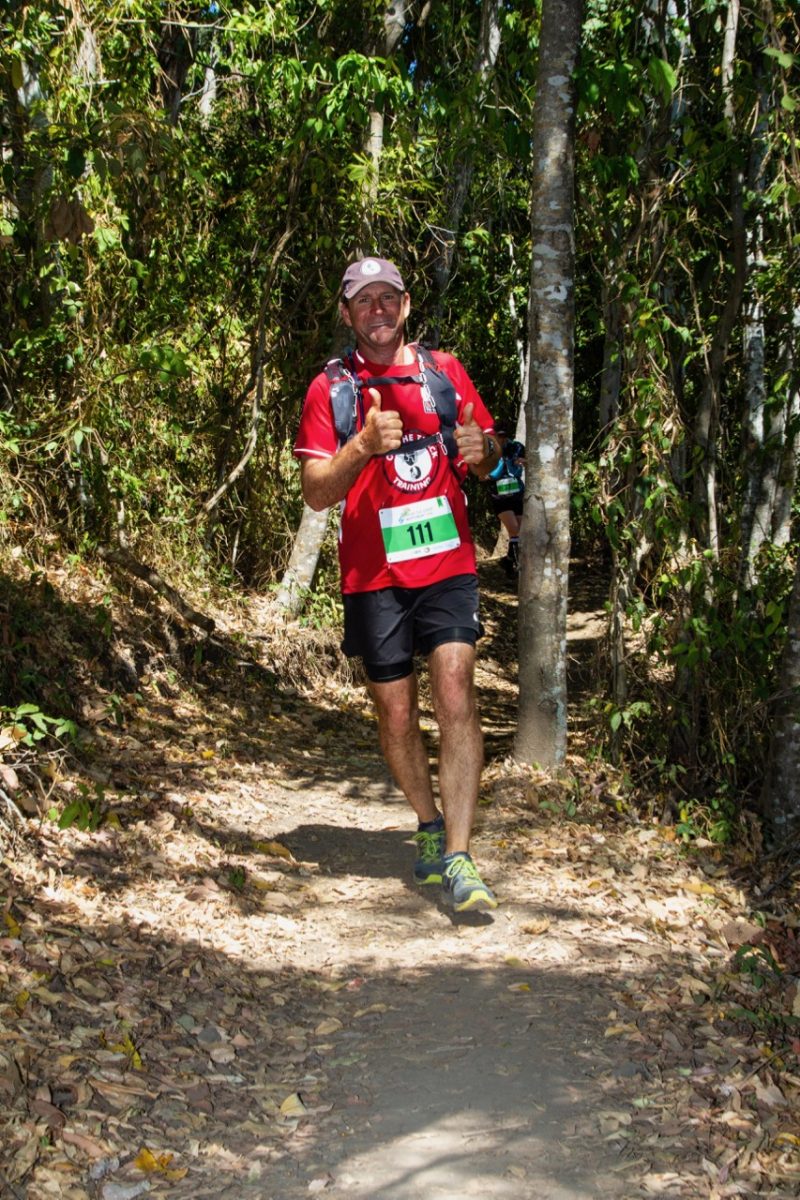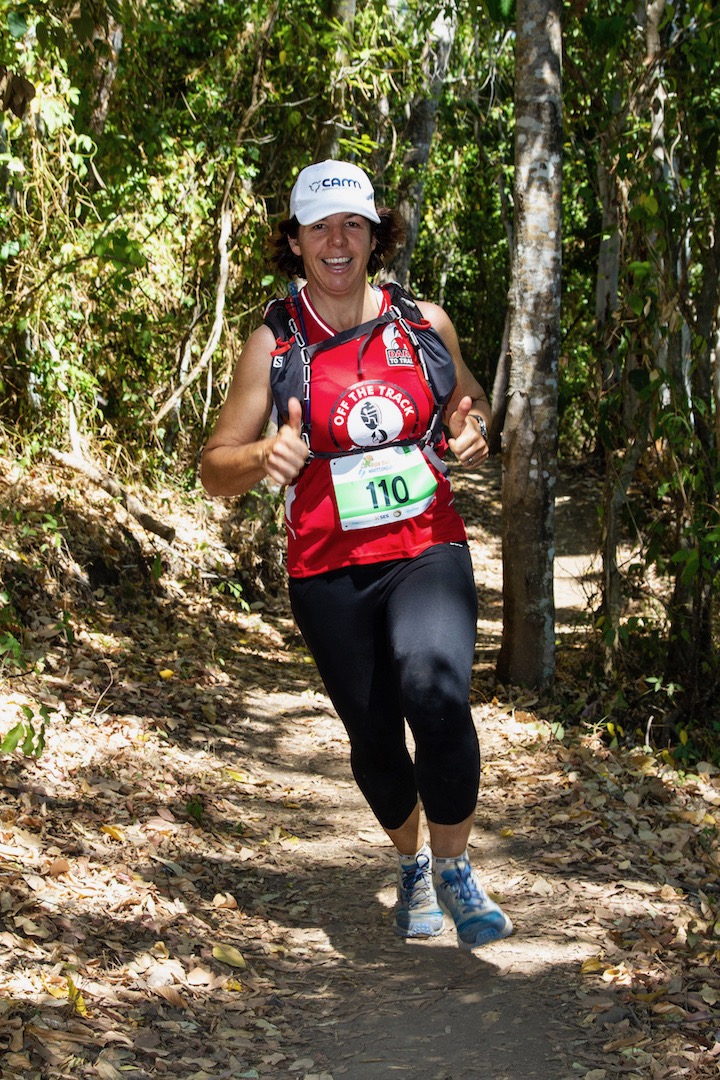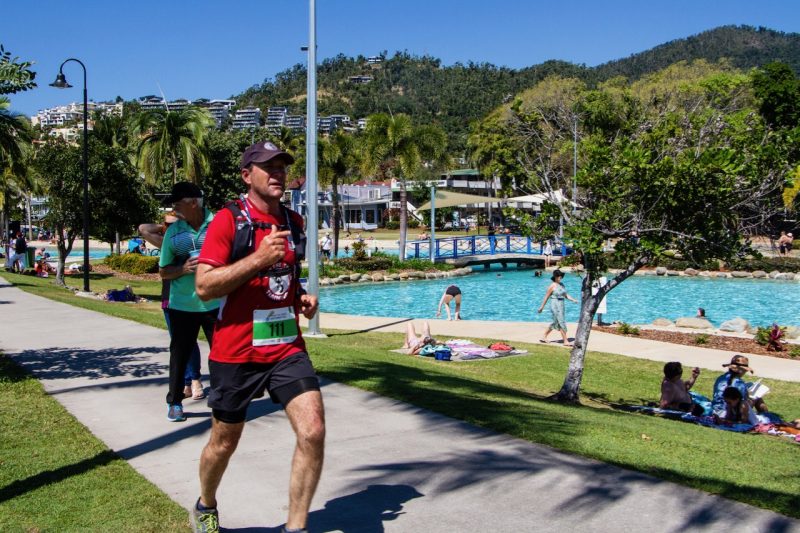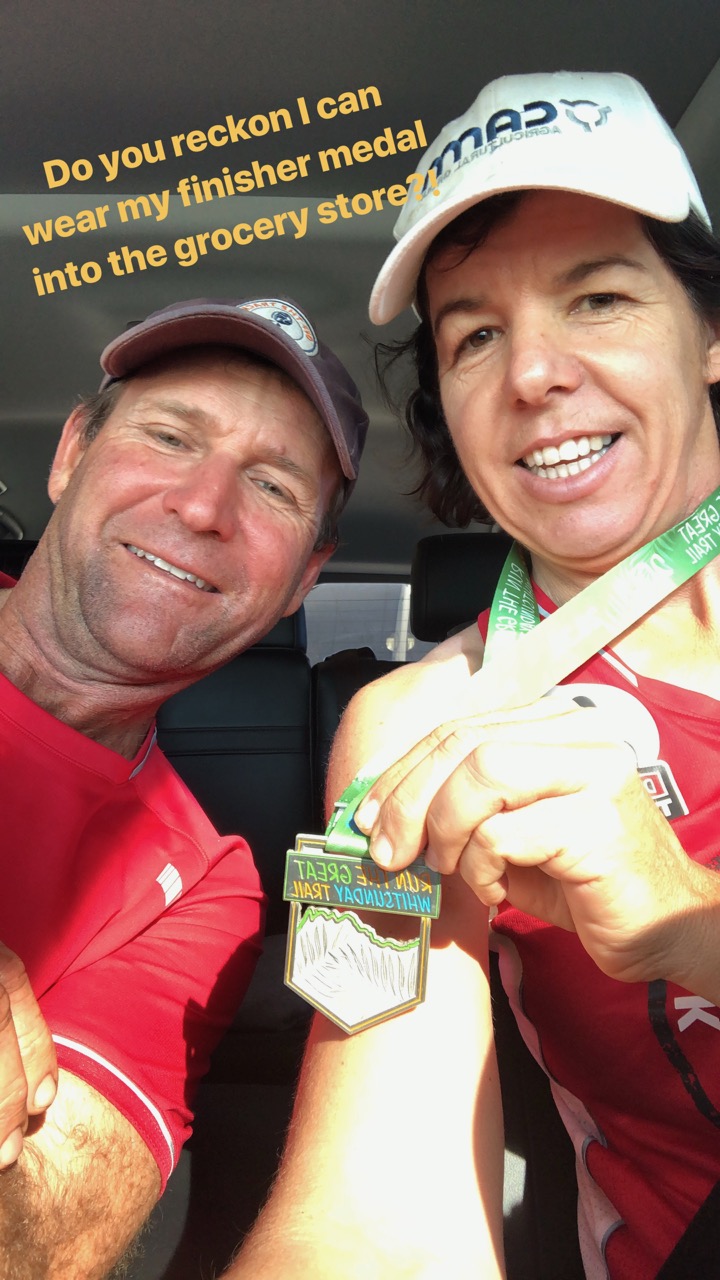 Proud as punch to have another finisher medal, I did chicken out of wearing the race bling into Woolworths when we stopped to get groceries on our way home.
It was a rush trip to Airlie to run the race as we had the kids at a Pony Club camp the same week-end ….
Marlborough Pony Camp
While we haven't officially been members of a "Pony Club" for the past few years (no reason, apart from the prioritising of time) we welcomed the opportunity to have the kids join the Marlborough Pony Club community for a weekend filled with coaching in Jumping, Polo Cross, instruction on Horsemanship and Dry work along with some exposure to the Challenge discipline. Lachlan was unable to participate as he had a cricket commitment, but the other four learnt heaps and had a bucket load of fun. The horses had a quick wash and mane trim the night before and we hastily polished the saddle gear – I often think the horses sense the need to perform when the extra attention is given!
I love how events such as this bring communities together and am super grateful for the hours volunteered by many to allow our children these opportunities.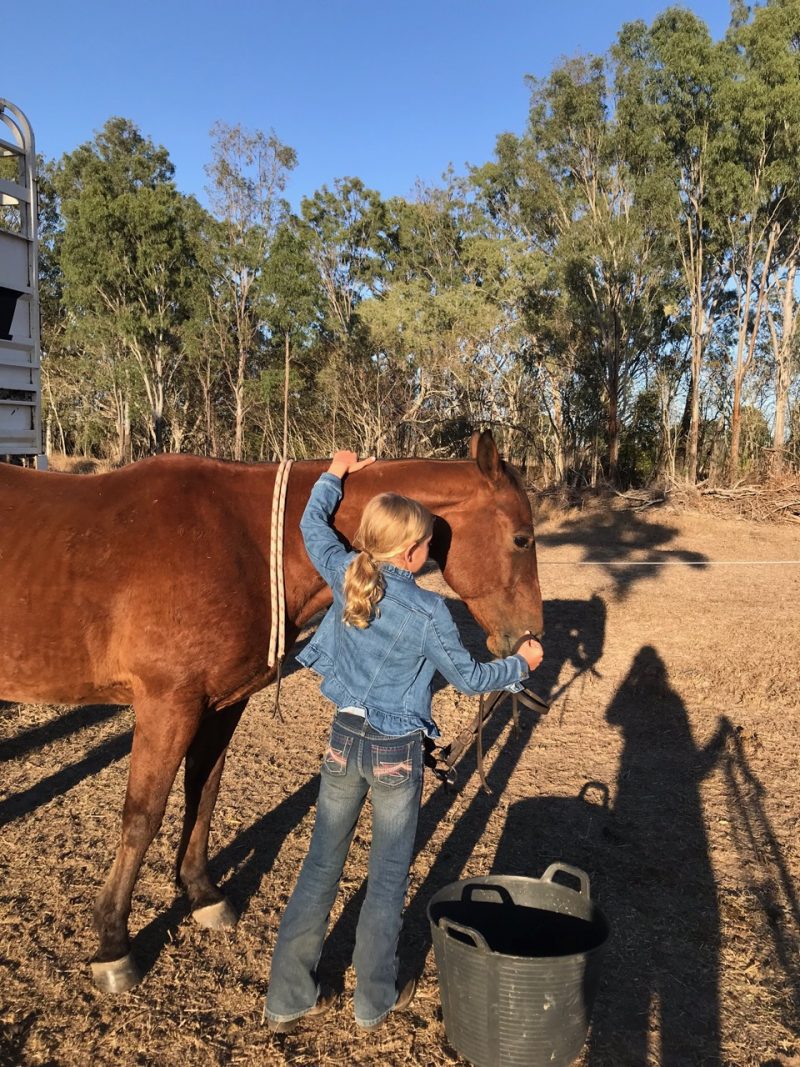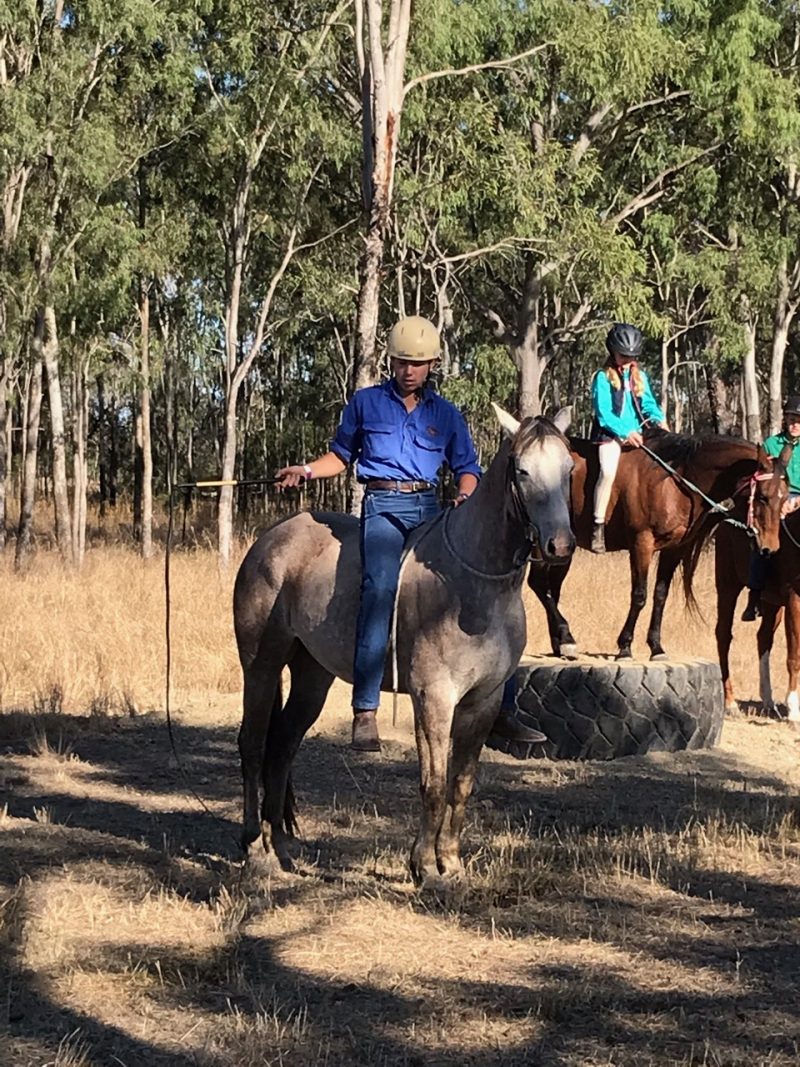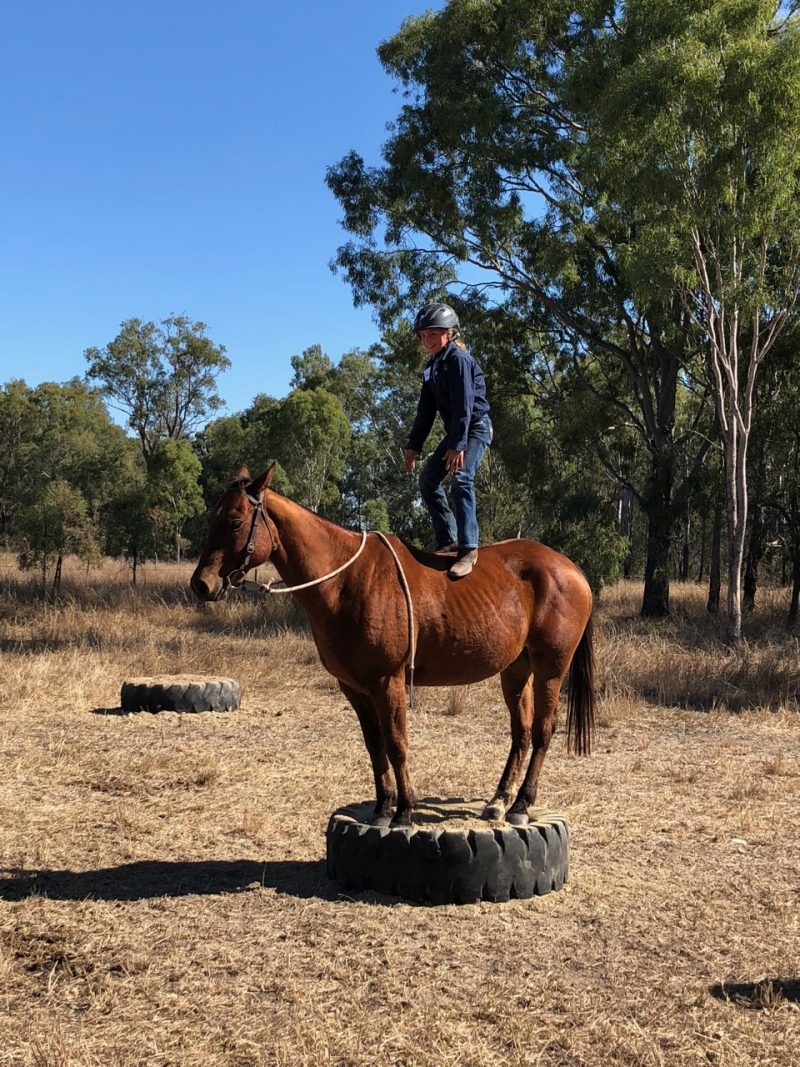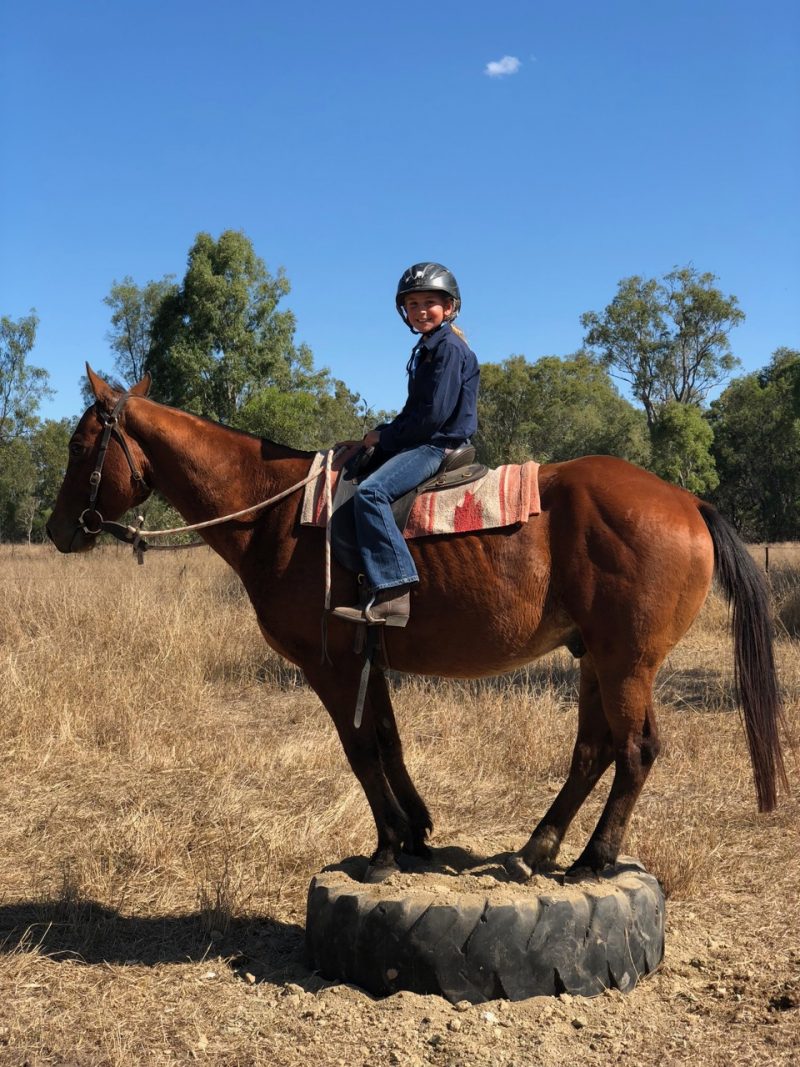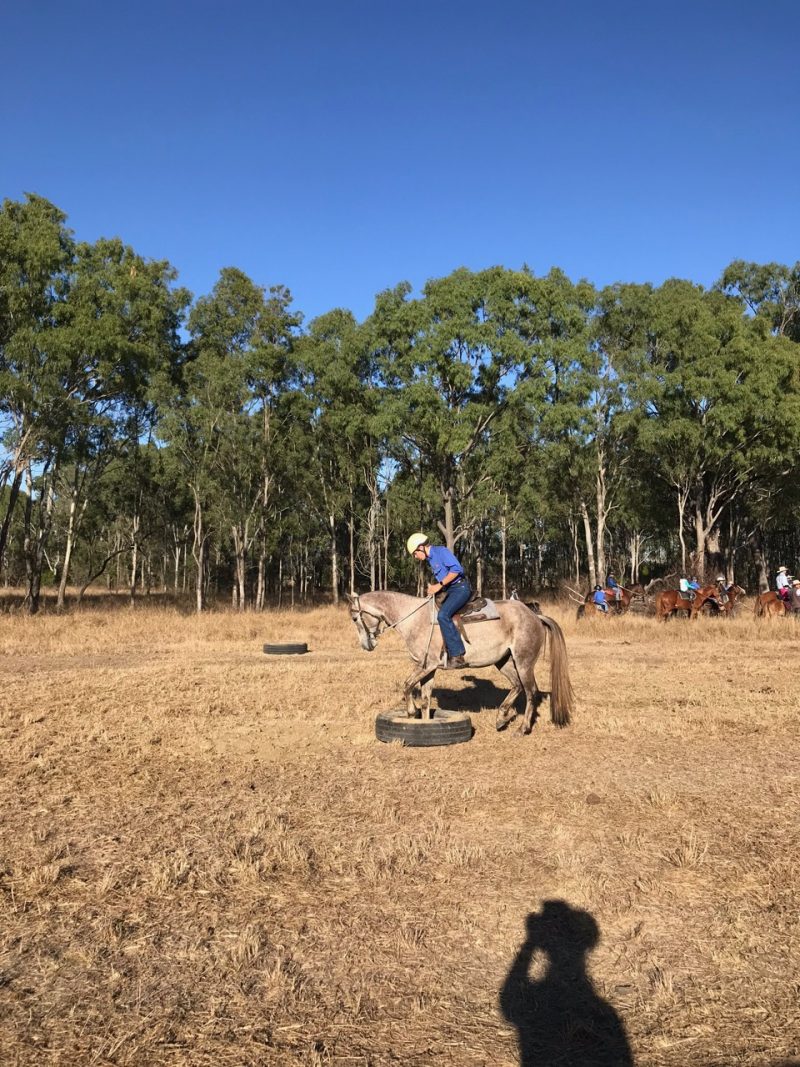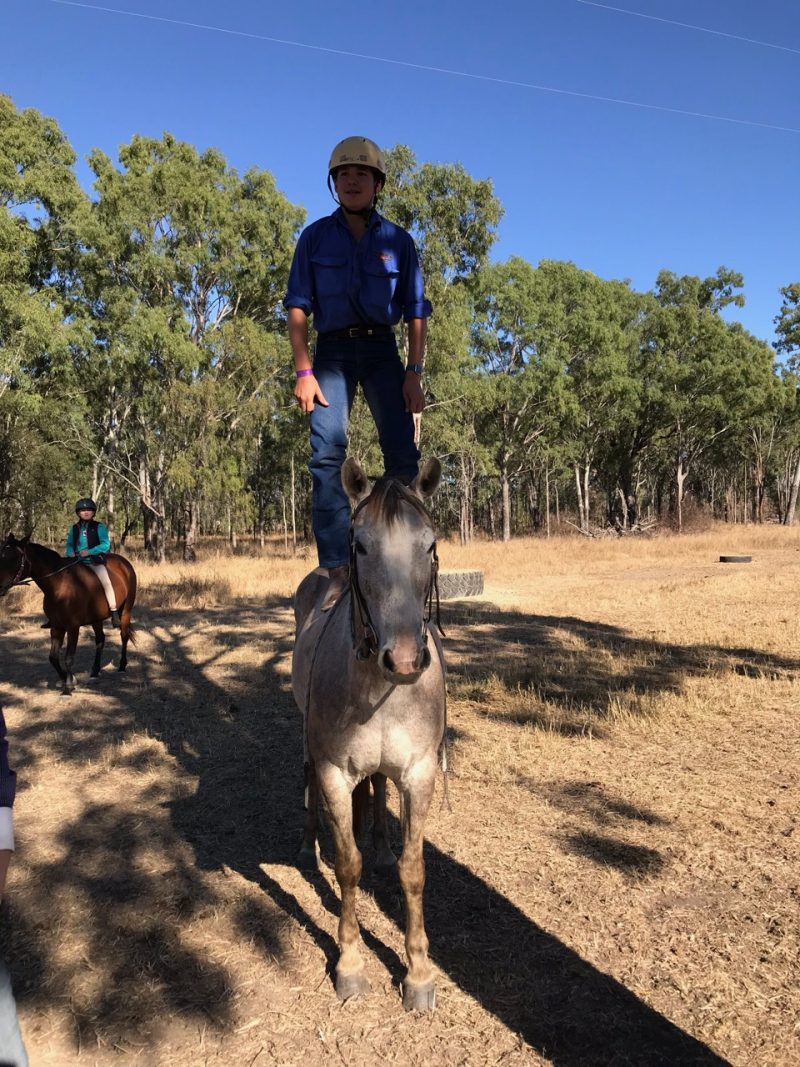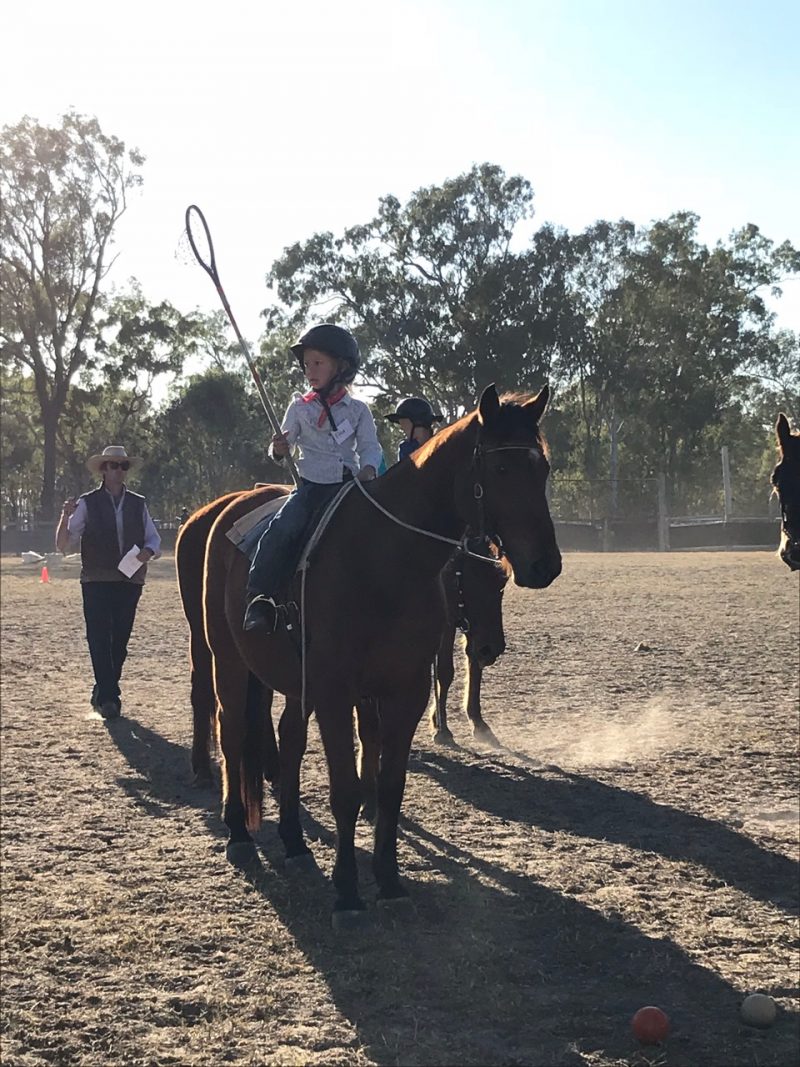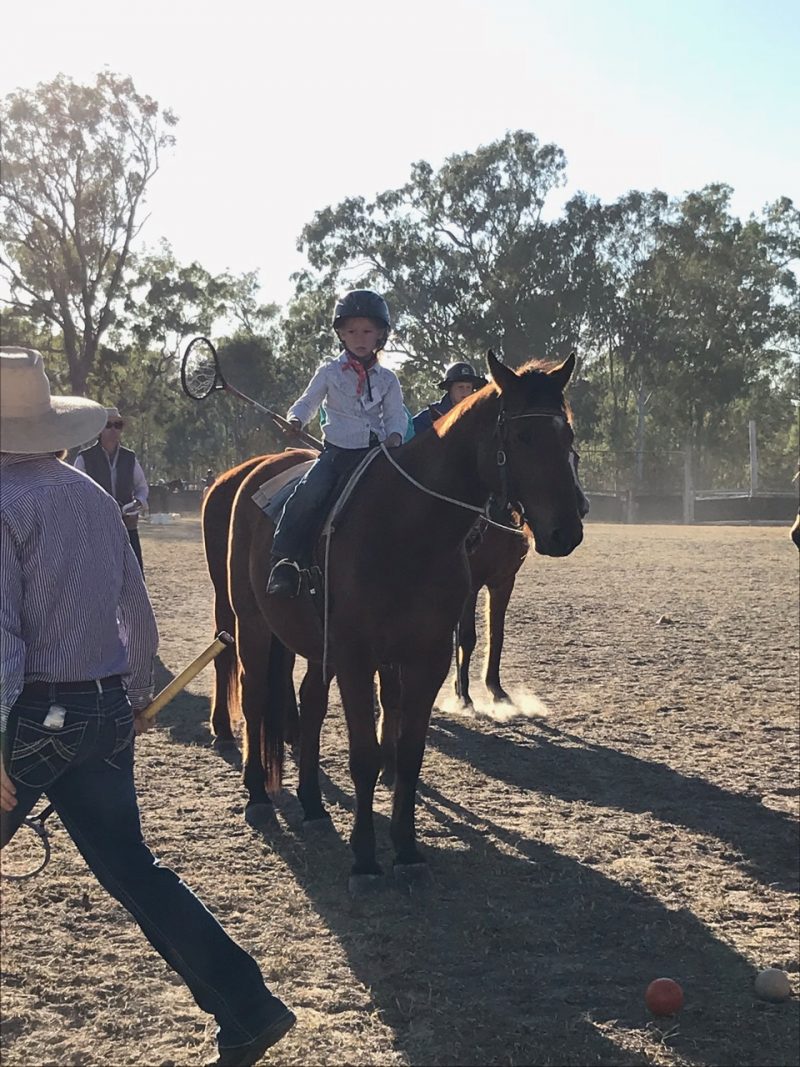 The horses, I think, were relieved to return home to the paddock and normal mustering activities  – I'm pretty sure none of our steeds have a big future on the show jumping circuit!
Minischool, camps and school in general
Term 3 really has been about 'school camps'. Late July saw Adelaide & Hamish attend the Whitsunday Voice's Festival in Mackay – a fun filled few days where the youth from the wider area get to meet and learn from some of Australia's most acclaimed children's authors, presenters and performers. This opportunity is generously sponsored by the
Winchester Foundation, a foundation that 'creates learning opportunities for country children'.
Just a couple of weeks in our home classroom then, before it was mini school week for Eliza, time for Adelaide to head off on the Year 4 Camp and Hamish to join his peers on a Year 5 camp. Eliza was very super excited to have the school library open for business again, meaning she could borrow a pile of books for night time reading with most titles having something to do with a horse!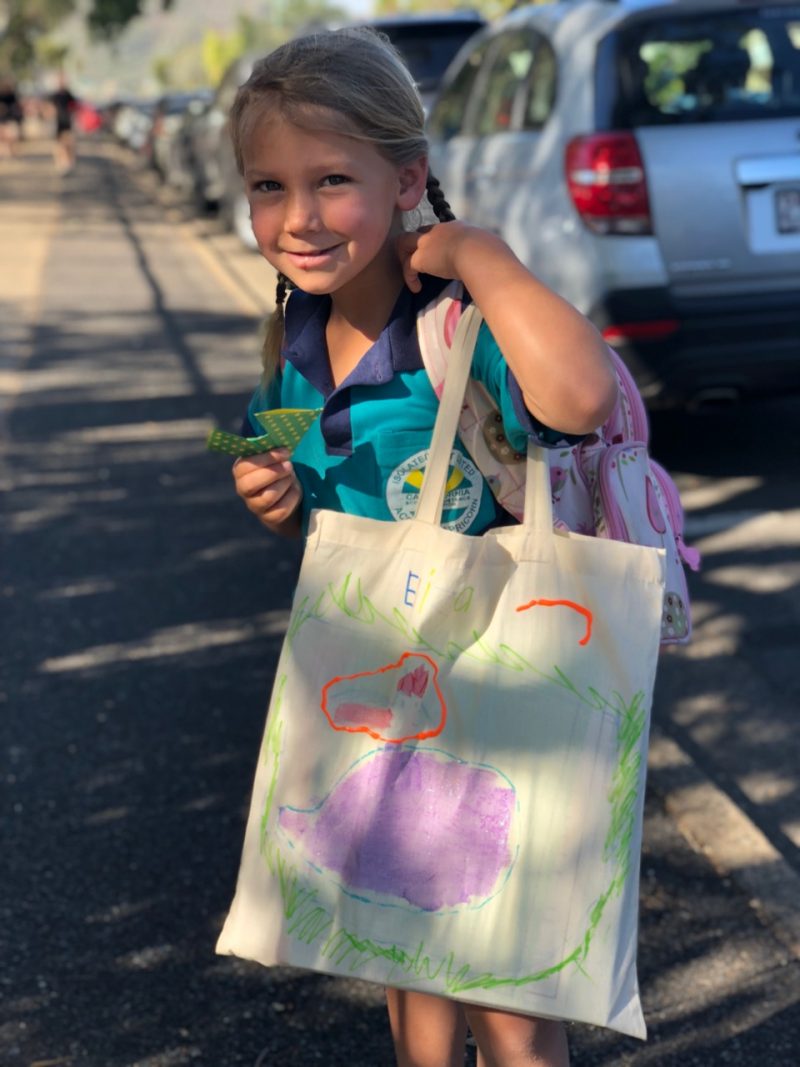 A book week dress up was incorporated into minischool week – dress ups are not my strength and our imagination went as far as a hasty purchase from the costume shop!
Never mind, Eliza never blinked an eye and felt very much like Princess Anna from Frozen.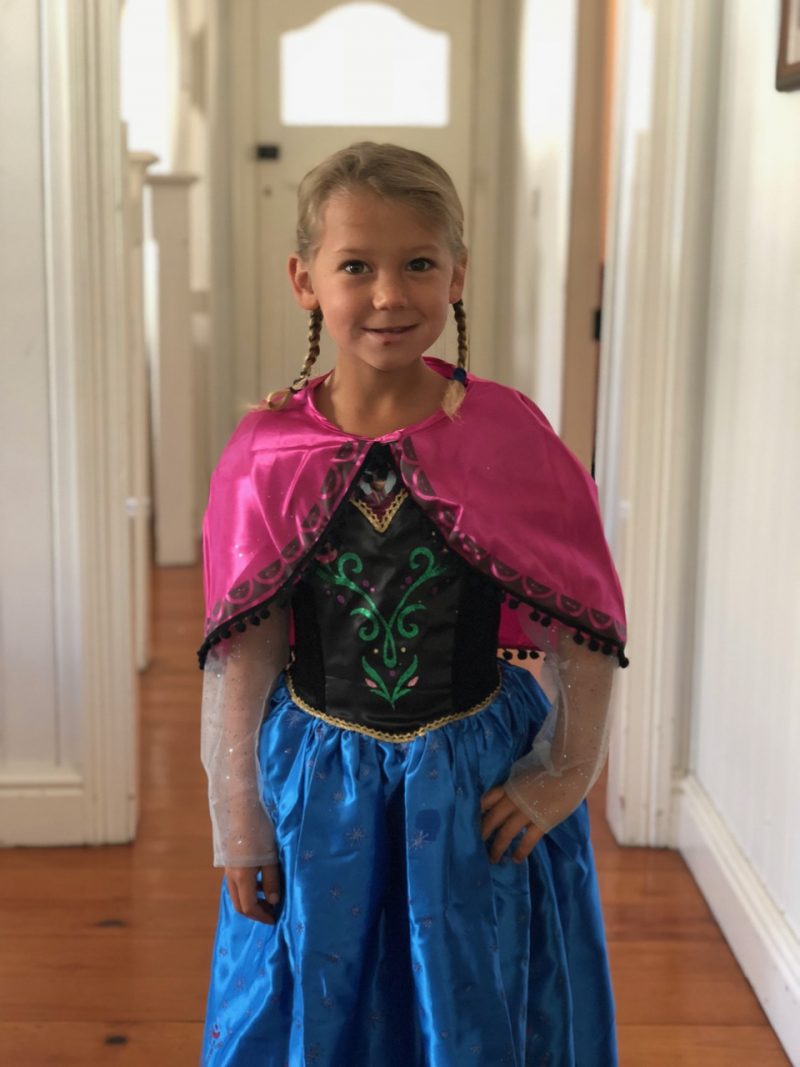 A Beef Up Forum day in St Lawrence meant an additional day out of the schoolroom. Good thing school is very mobile these days, and all the kids were able to join their On Air lessons from the park bench with some mobile hot spotting and headsets.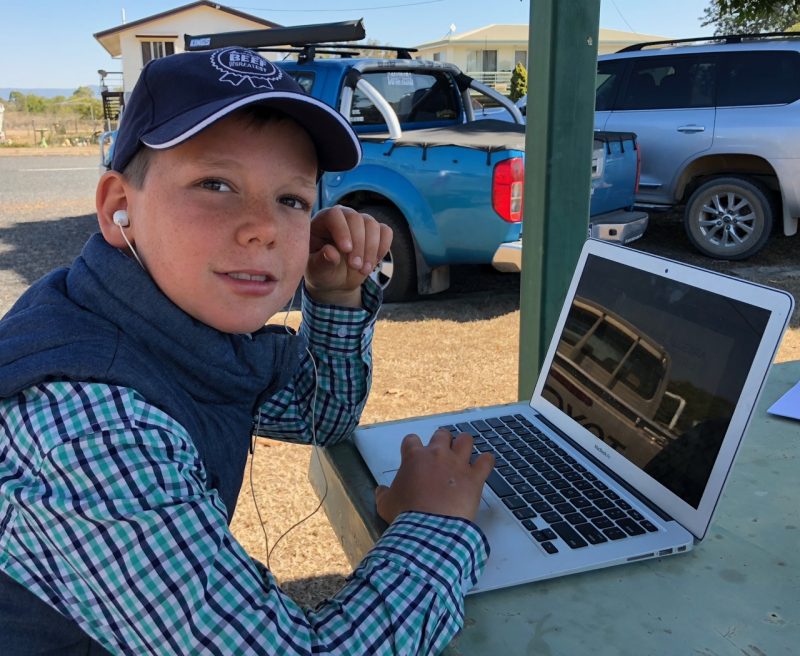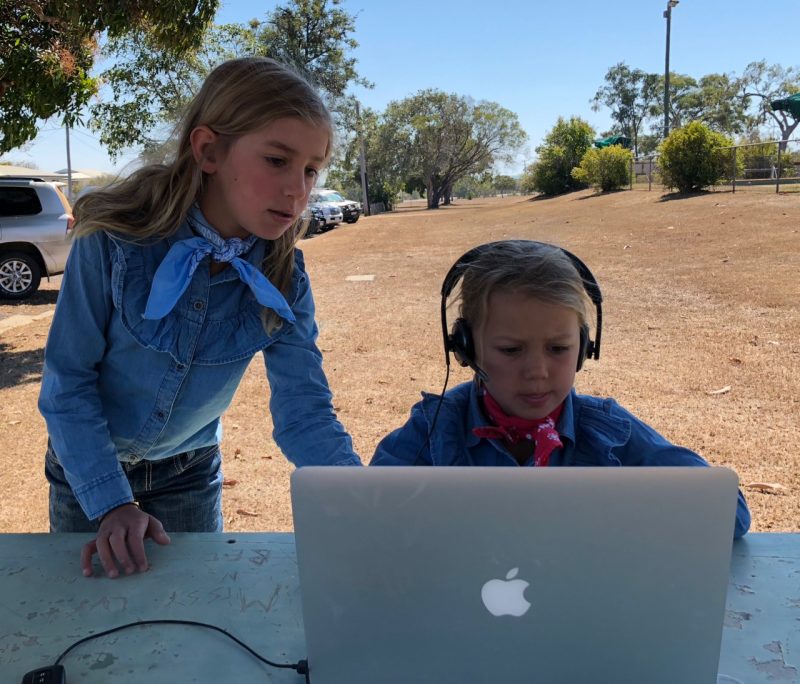 With ICPA Sports Camp also in August for Hamish & Adelaide, I had a taste of just one child in the schoolroom. Eliza relished the attention although we both tired of having to do all the chores morning and night for the week!!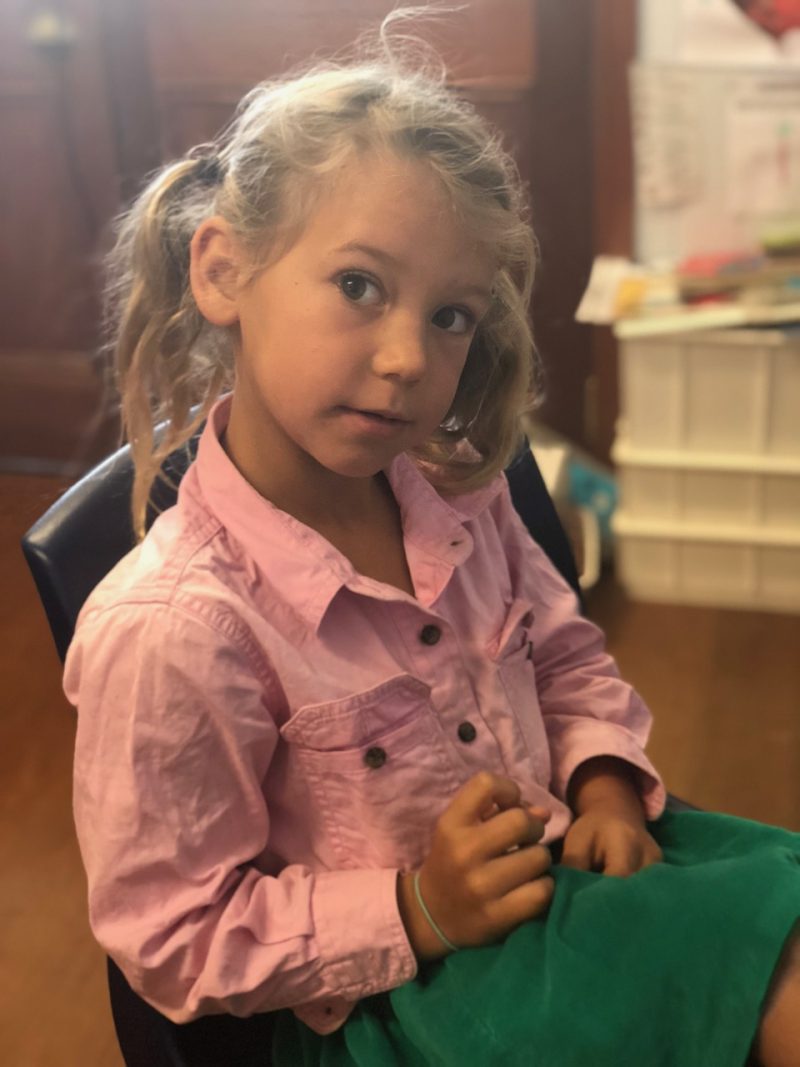 Dry Season in Full Swing
August, September and October are traditionally our driest months of the year. The protein and energy content of the grass has deteriorated to it's cyclical low and the quantity diminishes. Our rotation is slowed down markedly, with paddocks now having at least 100 days rest in between grazes. Paddocks we shift cattle out of now hopefully won't be grazed again until the growing season is underway. We're feeding out a dry lick supplement to compensate for the very low protein in the cattle's diet. It's tedious and monotonous and dusty but a regular part of our work at this time of the year.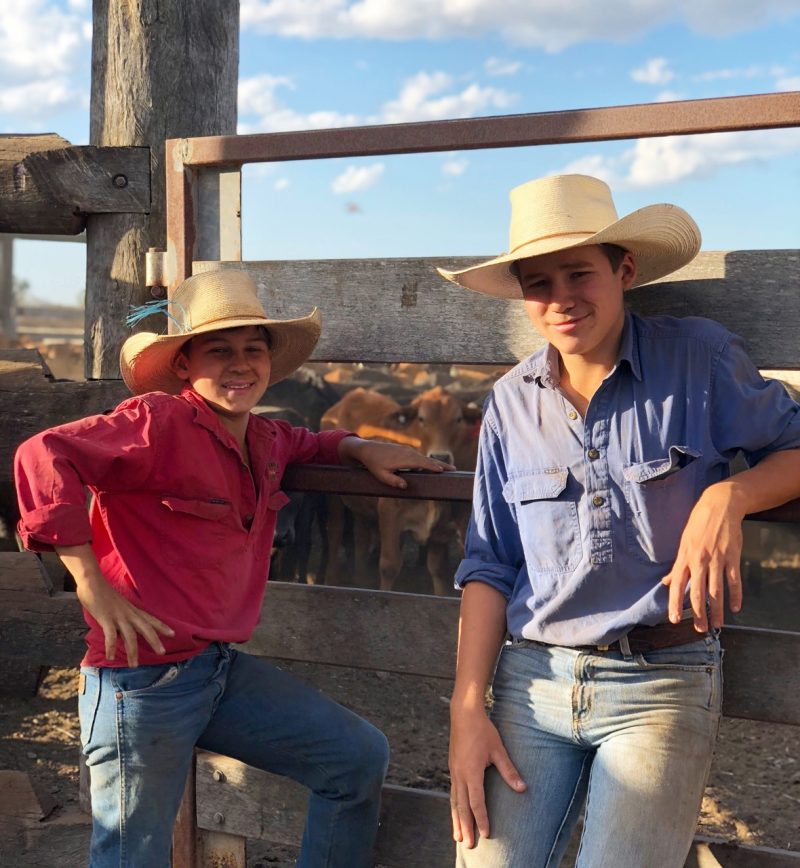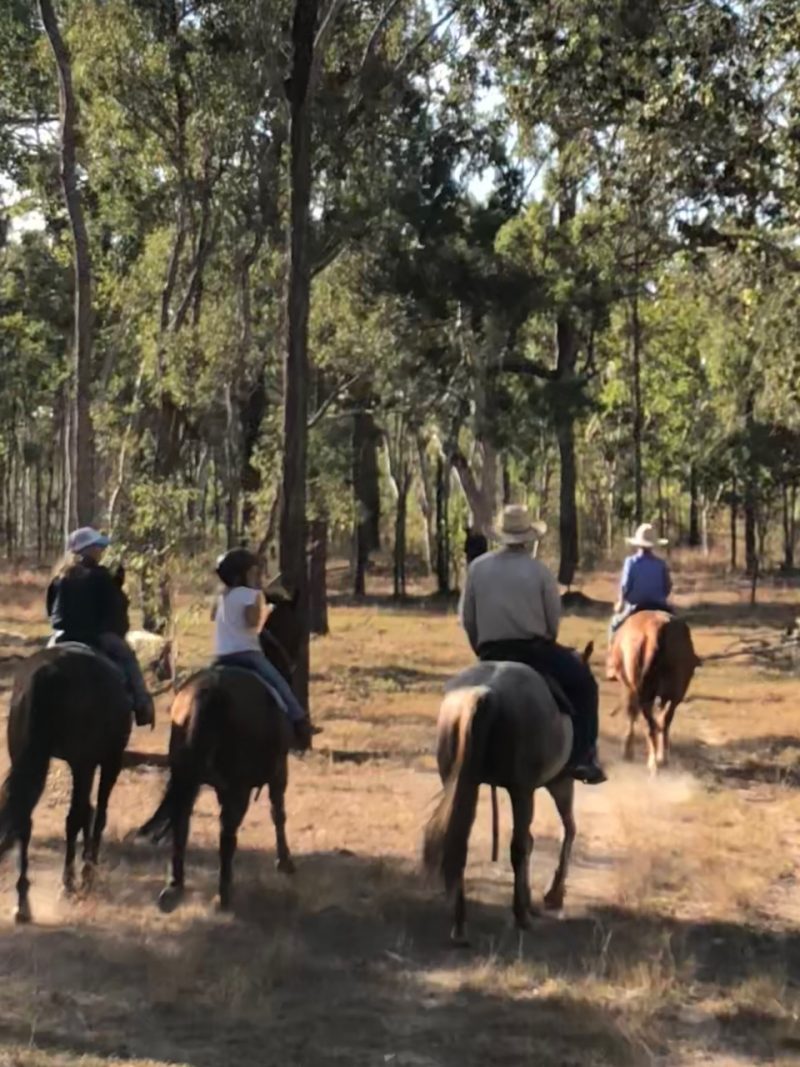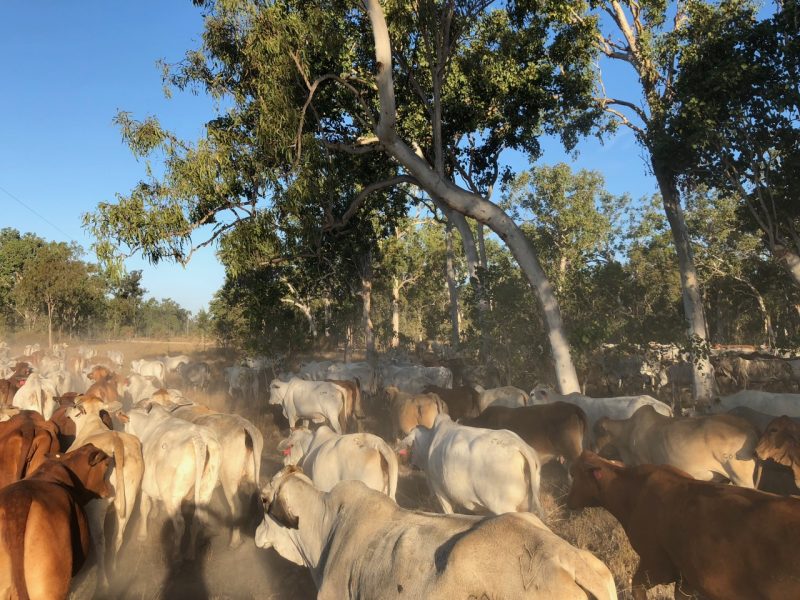 The boys are excited by our latest purchase, a Caterpillar D4E.  I have crunched the numbers and told them how many hours it needs to work. to justify the capital outlay. At this stage, they are all very keen to take turns pushing out lantana and the hour metre is ticking over. The girls might be left with the job of spreading pangola runners on the cleared creek flats next March!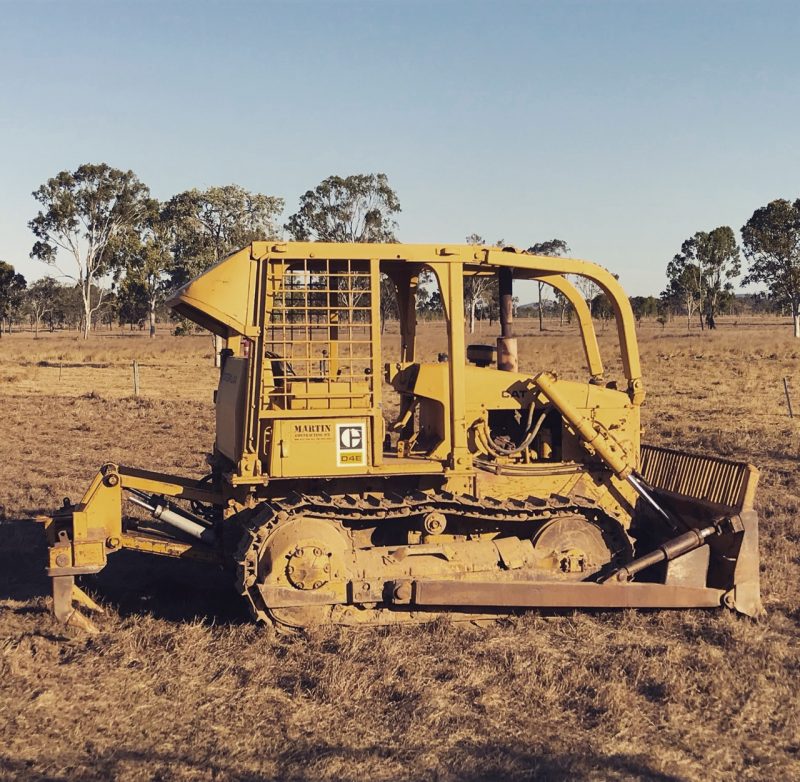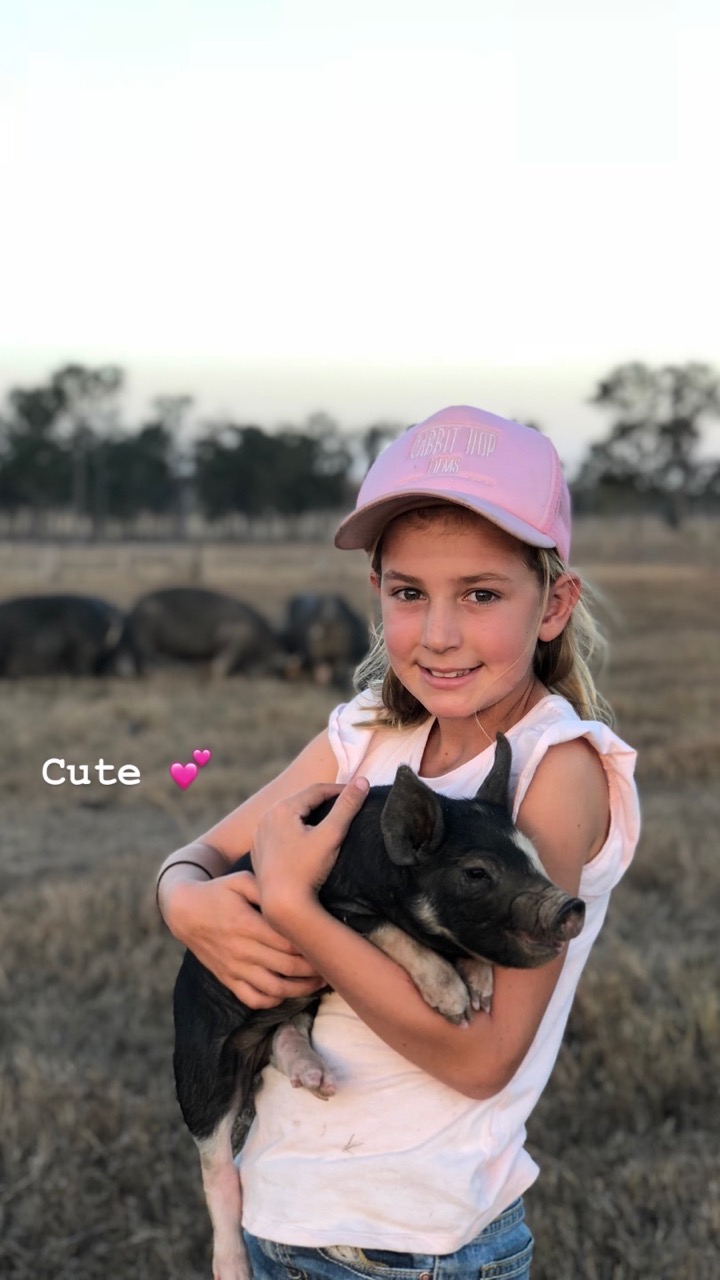 Spring has heralded a few early calves dropping, three hens hatching chickens and four sows farrowing.
From the veggie patch & in the rose garden
Most years we are lucky to get a frost here however 2018 has seen Jack Frost visit on at least 7 occasions. While the pangola, many of the legumes and particularly the Wynn Cassia did not like it at all, it has been a blessing for the veggie patch. Freezing mornings have been a great way to keep the bugs and pests at bay.
I've had a bumper harvest of lettuce, kale, beetroot, spinach, rocket, coriander, parsley, snow peas and sweet potatoes of late. The eggplants are going well too although nobody likes eating them much! The potatoes are looking good and Hamish dug a little haul last week when he was supposed to be grabbing me a leek.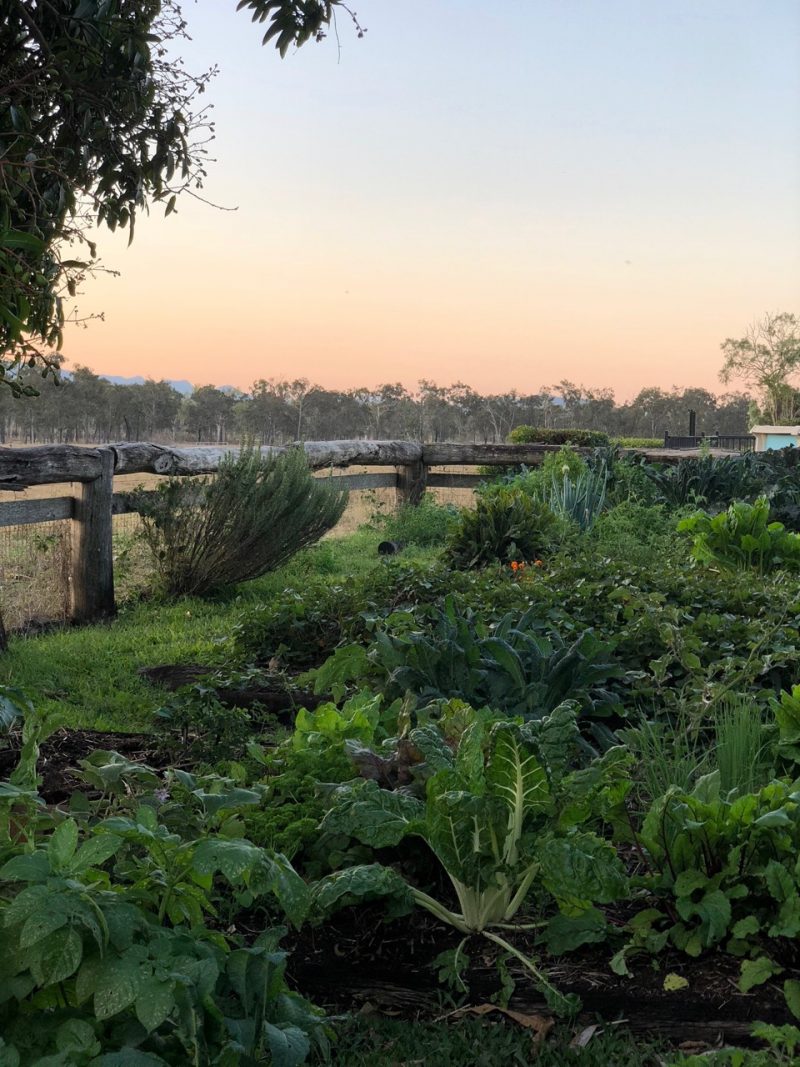 I thought I may have dropped the bundle with the roses this year, with a few rascal pigs causing havoc in the beds. The free range chickens and guinea fowl are also problematic as they love to scatter my mulch as fast as I mound it up. I'm kind of relieved that the warming days and a lot of watering (& some cursing of the pigs) has paid dividends and the roses are back in full bloom. Never fear, the weeds are also flourishing!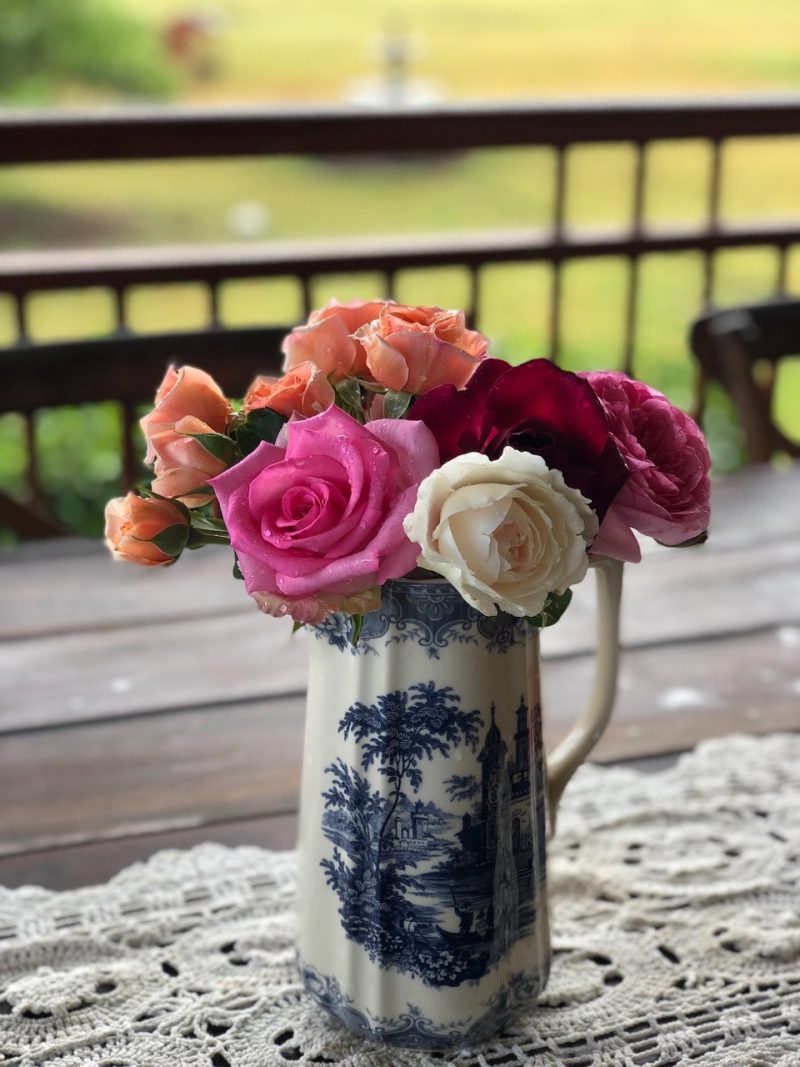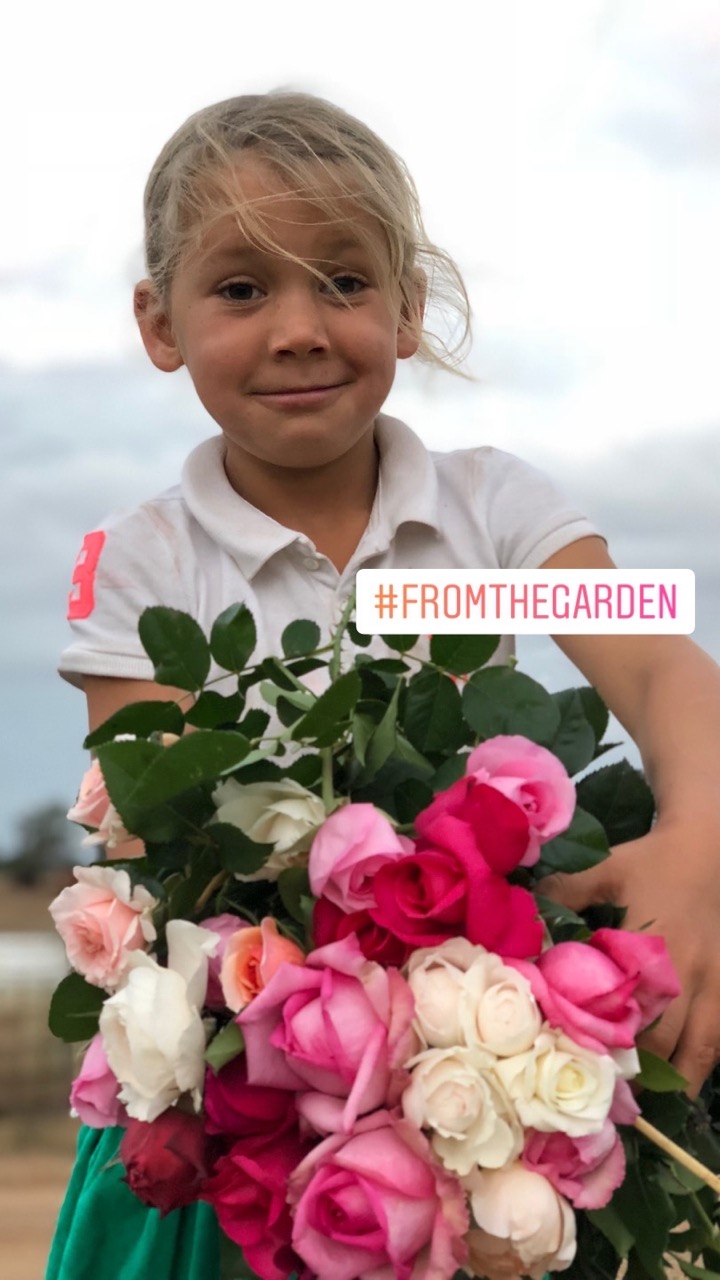 In other garden news, my Hydrangeas (bought on a whim from Bunnings last spring) are flowering again. I have them in pots on the Eastern side of the house where they receive just the morning sun. Looks like I missed the opportunity to repot but they don't seem to be minding.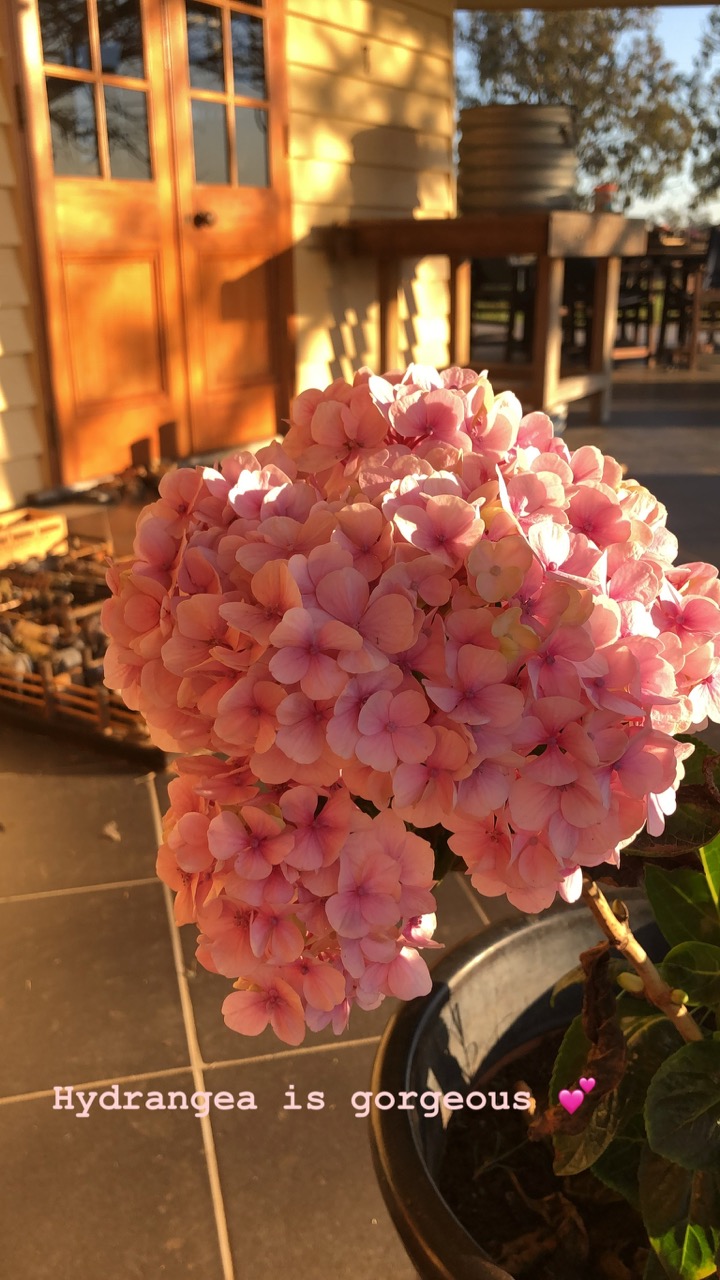 Tess, our pilot
Tess has recently passed her final test and gained her private pilot's license. It was a treat to have her & Pat fly home a few week-ends ago. She landed in time for smoko, spent the rest of the day helping with lick runs, enjoyed a pork roast dinner with us, hopped up and jumped on a horse to help shift a mob of breeders before a quick lunch, some flight planning and was able to be back in Brisbane before sunset. Two days well spent!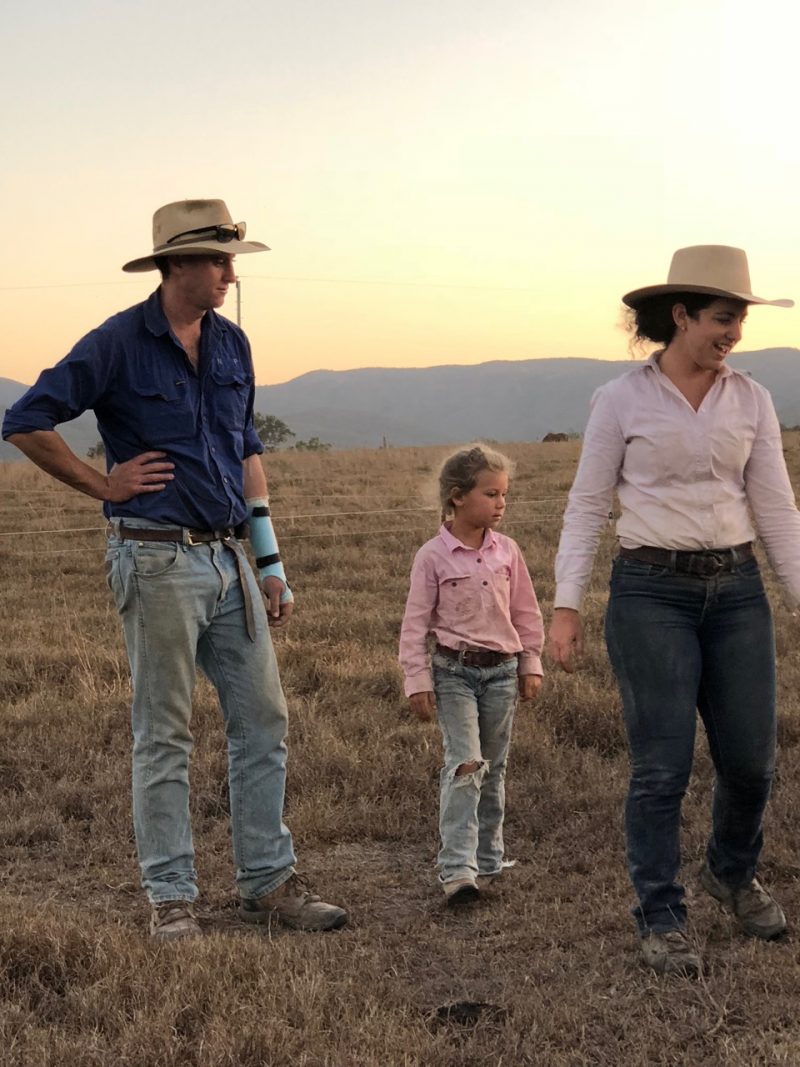 And that, my friends, is a recount of a series of events in the past few months!
Other stories