Back in June, I packed my hard suit case, sleeping bag, active wear and trekking shoes and headed North West to Mt Isa where I was greeted by Shelly from Trekwest and met up with my buddy Joy from Off the Track Training along with some new friends from all over North Queensland. We had all left our families and the 'business' of life to explore the remote and majestic landscape on the western fringe of  Boodjamulla (Lawn Hill) National Park.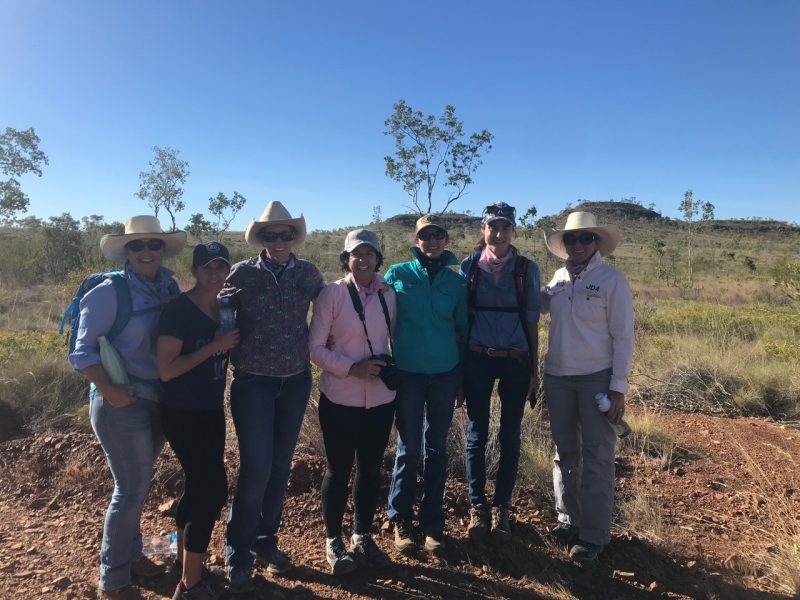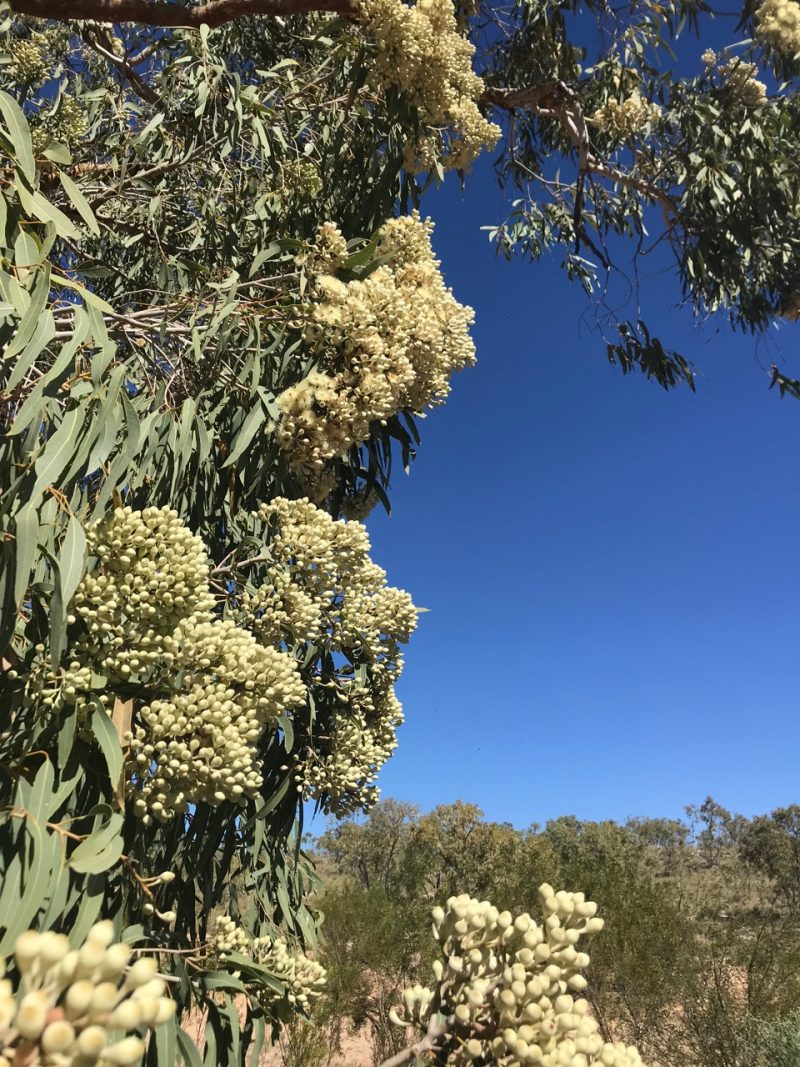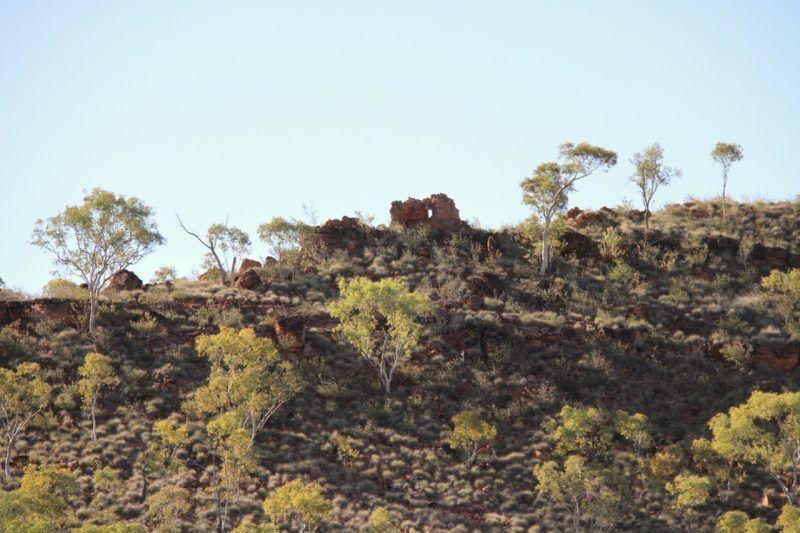 While we all gathered in Mt Isa one evening, we were still some 5 hours drive from the starting point on Herbertvale Station. We would spend  the next 6 days hiking almost 70km in a vast and largely untouched part of the world. I was excited despite some inner fears about my tent pitching skills!
I need not have had any such reservations as Shelly, her chief offsider Tilly along with her 2IC Dan (the one and only Miss Chardy) truly made the camping very much a glamping experience. Our provided, pop up tents, were perfect little cocoons and each night I slept warmly and comfortably. All my fears about tent erecting and sleeping on the ground quickly dissolved as the benefits far outweighed any discomforts caused by not putting the plug in my air mattress.  It was the creature comforts like a hot shower with a view each night, the abundance of real,  hearty, healthy home made meals and snacks, a jug of fizzy, cold soda water awaiting you at the end of a day's walking  and  a warm face washer to start the morning with, that made this adventure stand-out amazing.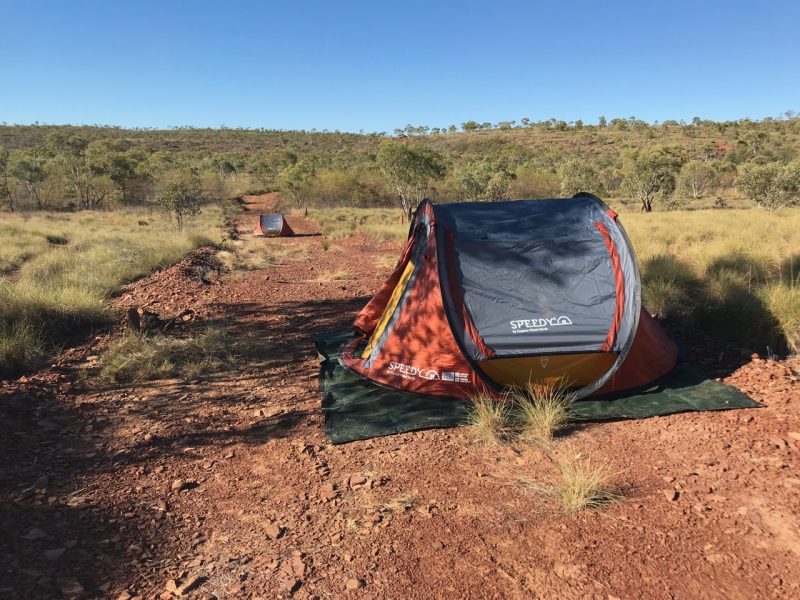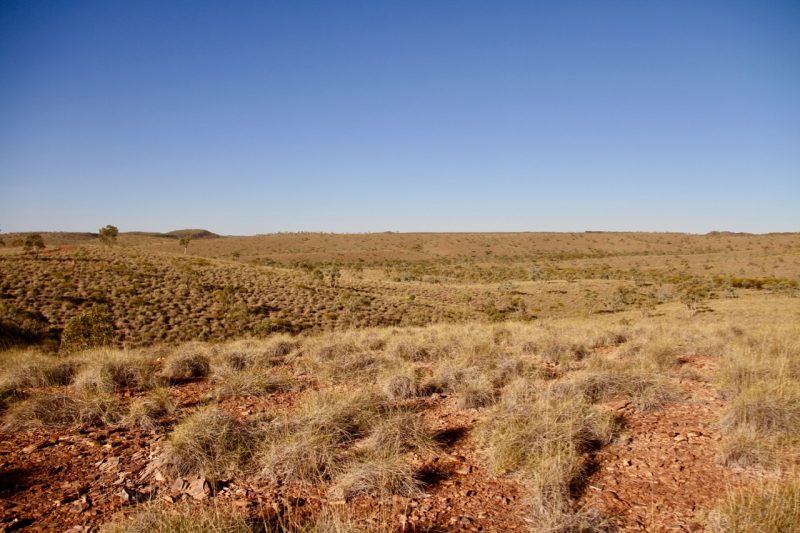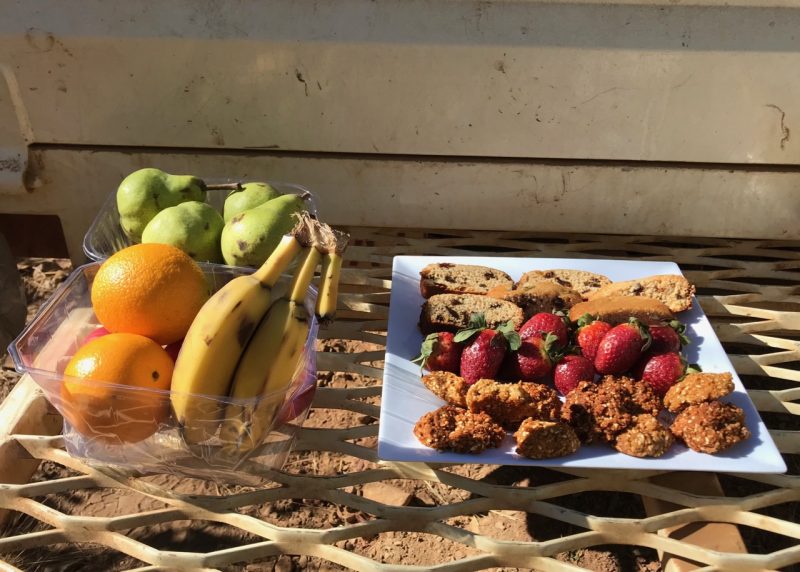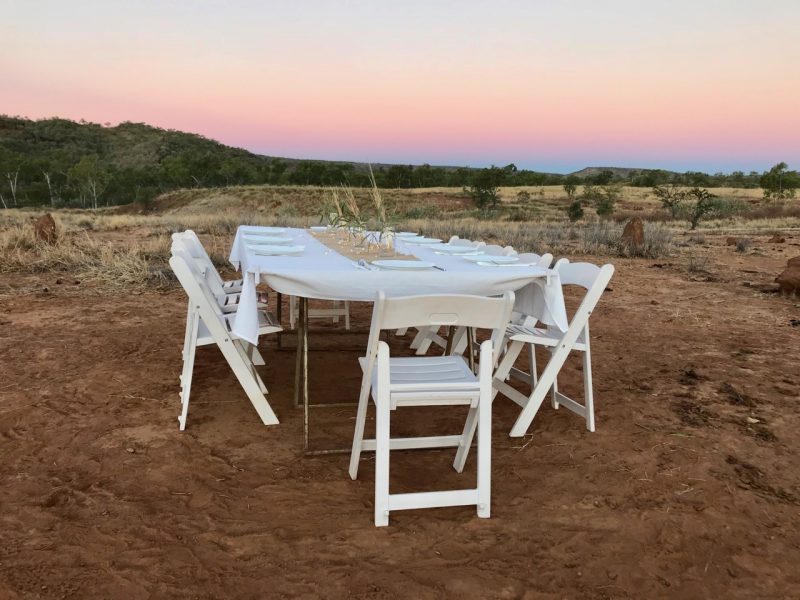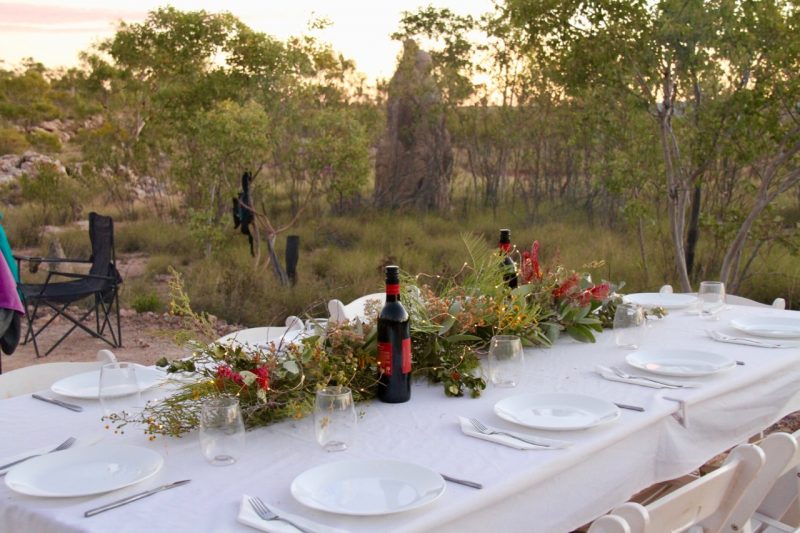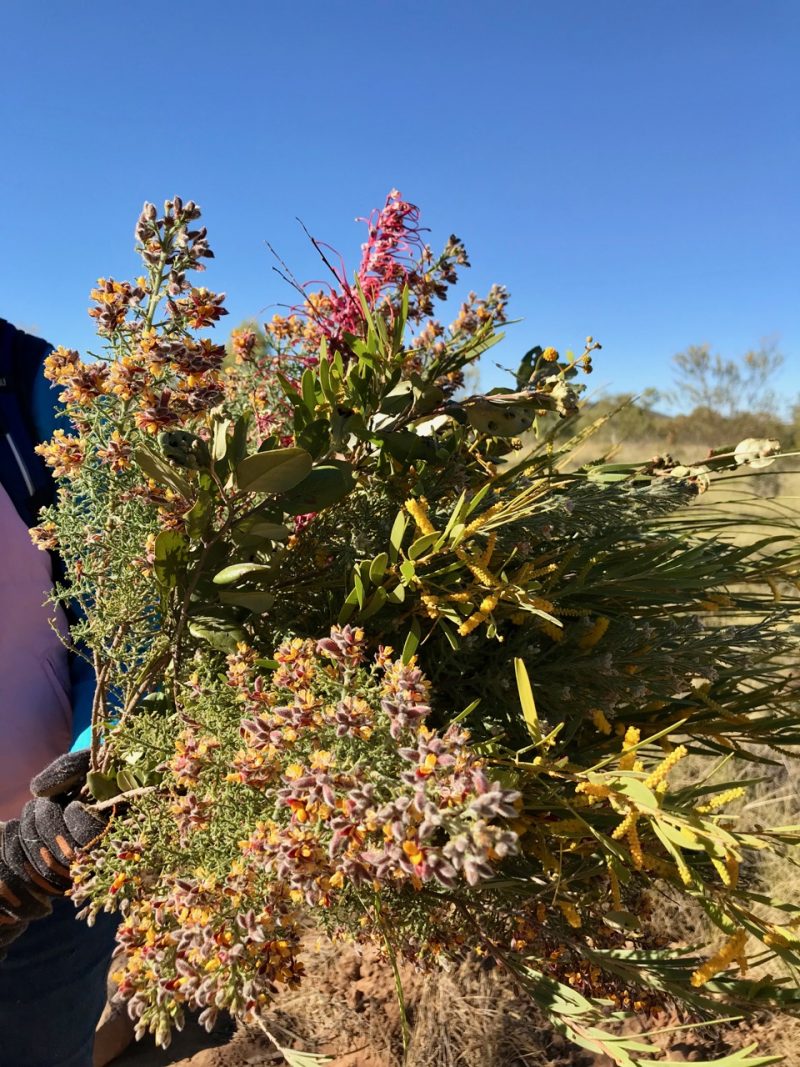 As we trekeed a 'big loop' we traversed a variety of different landscapes, hidden, water filled gorges, spinifex ridges, 'lost cities' and red pinnacles. Each evening our support vehicles would be one step ahead, with table set complete with white table cloth, a floral centrepiece and drinks at the ready.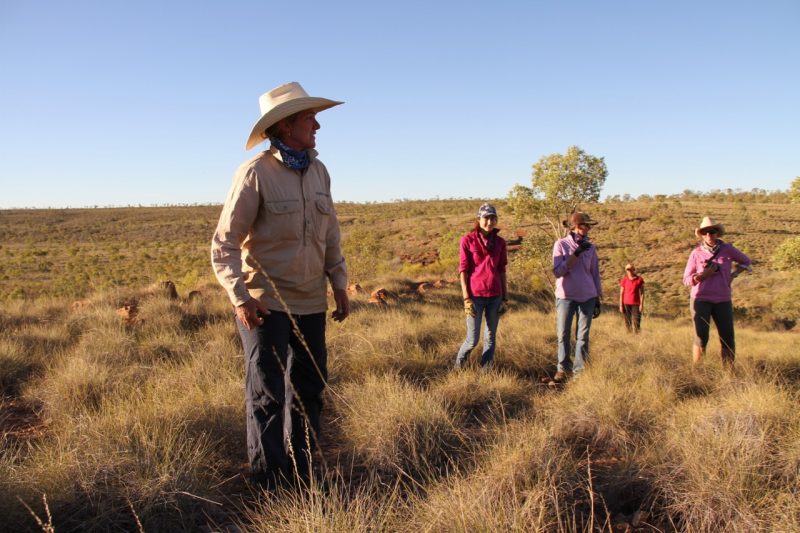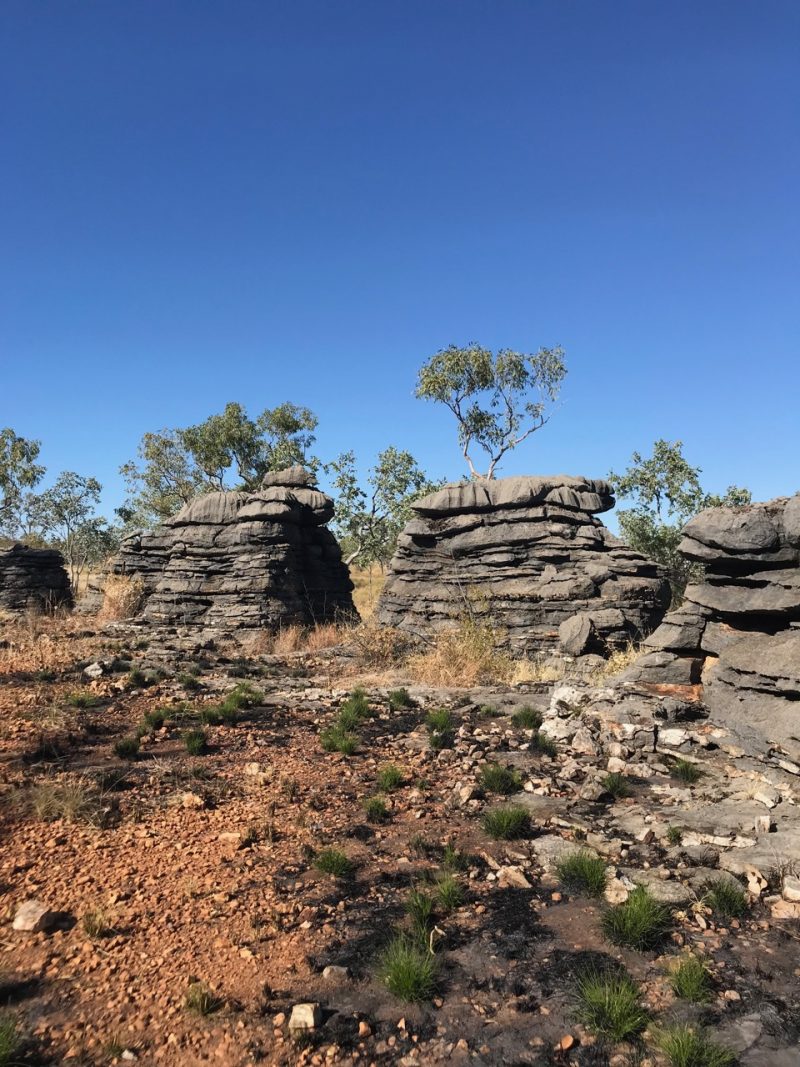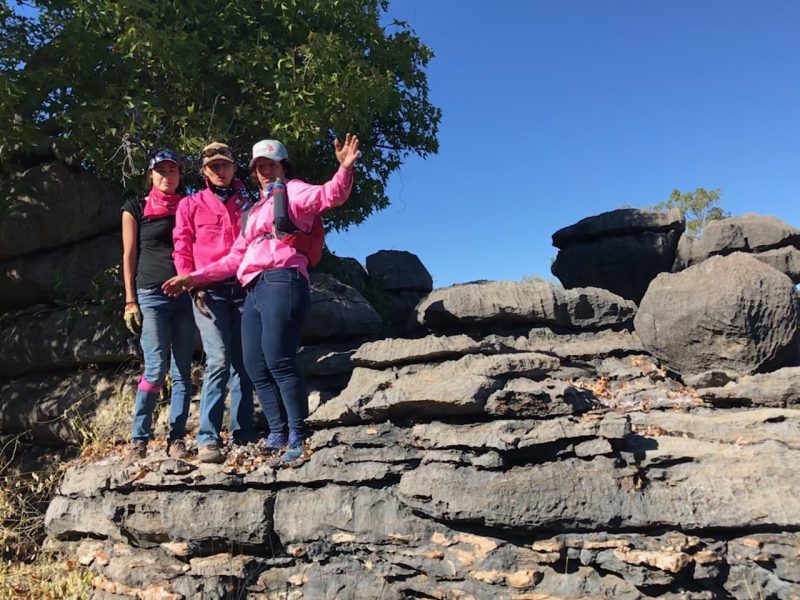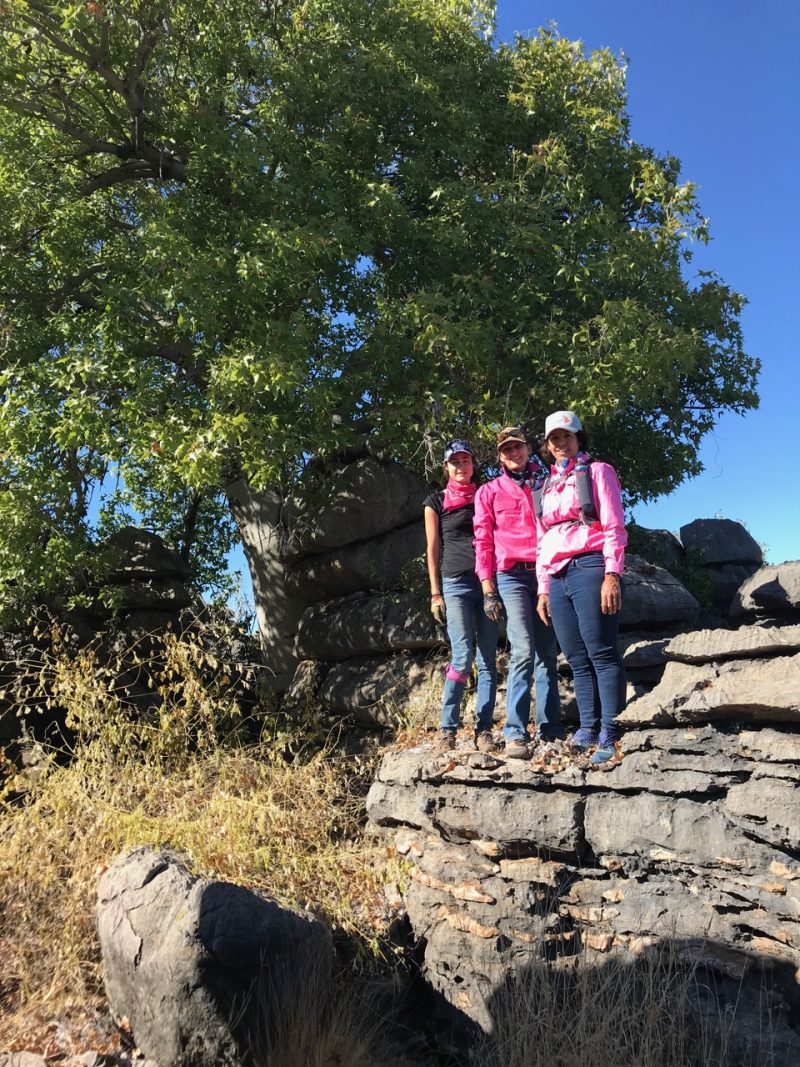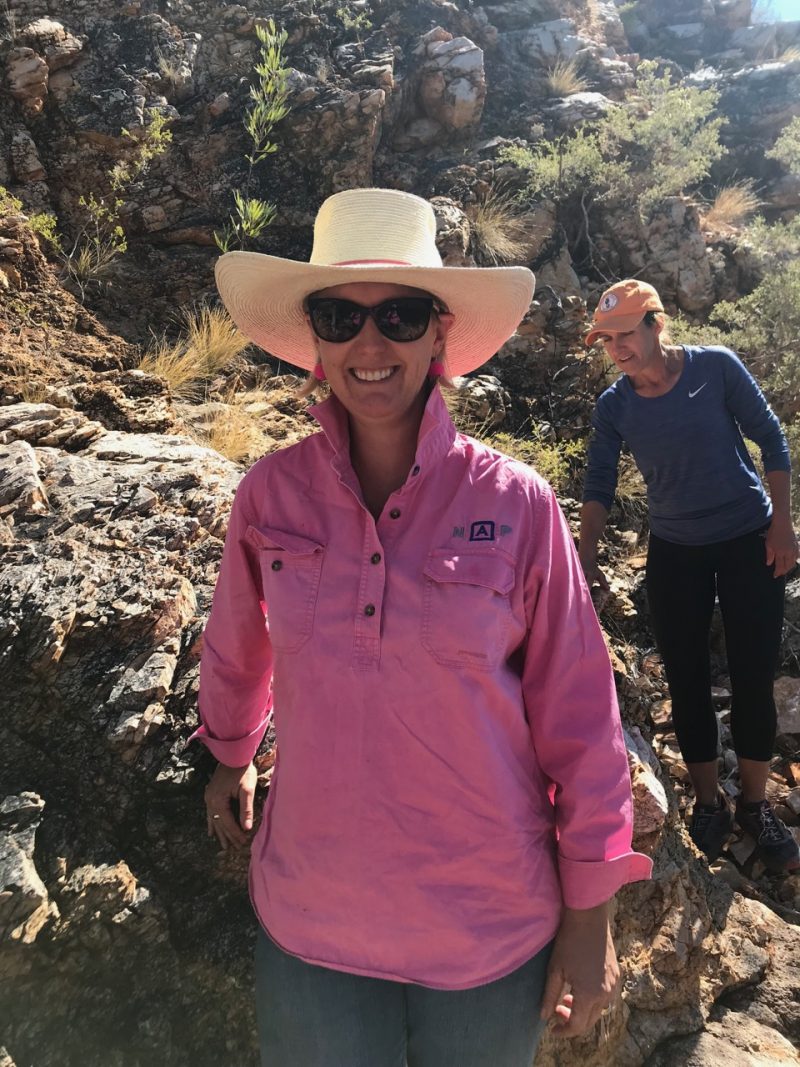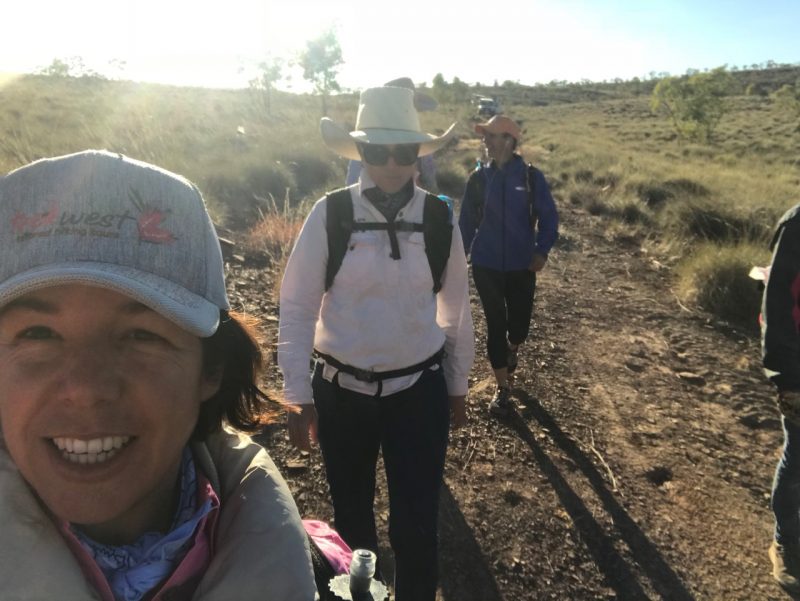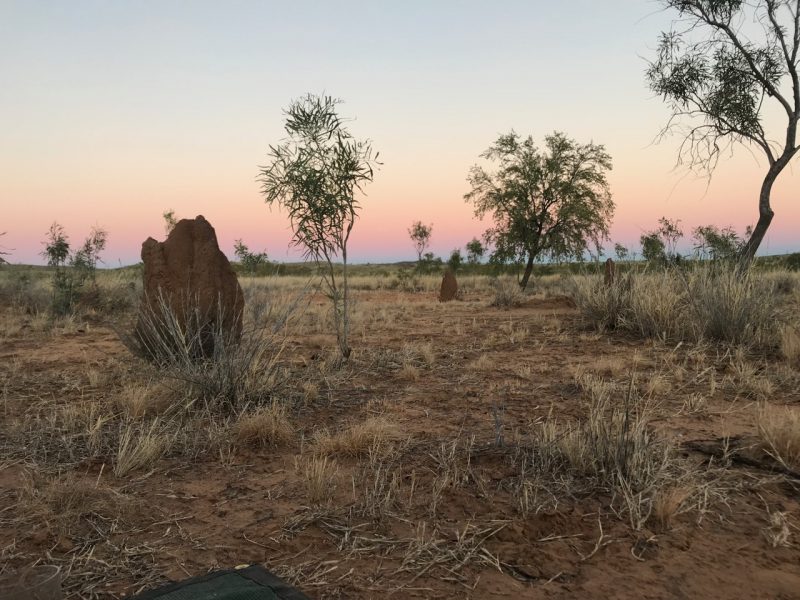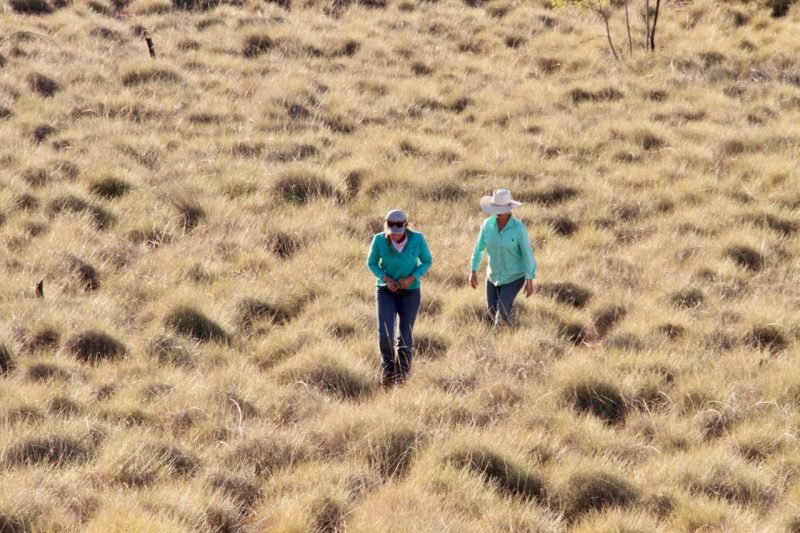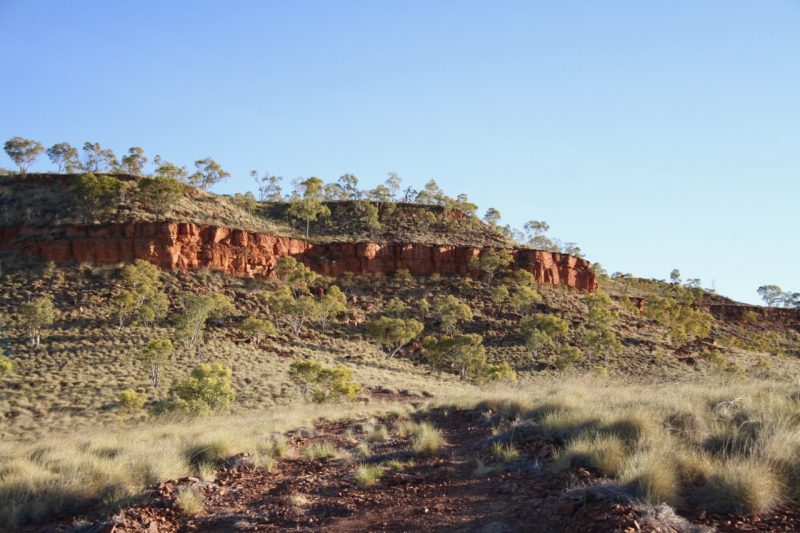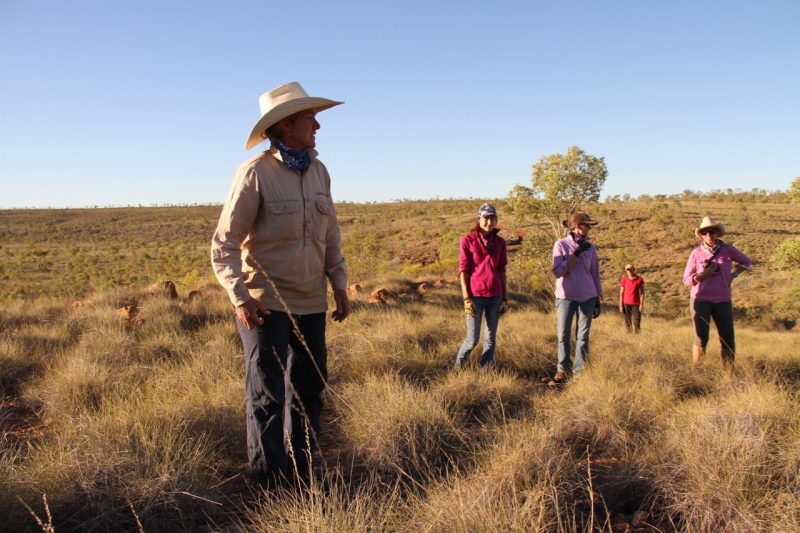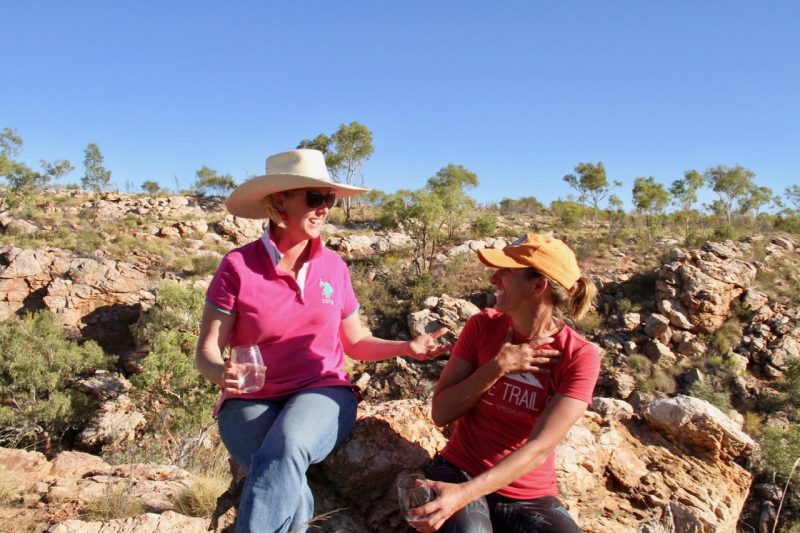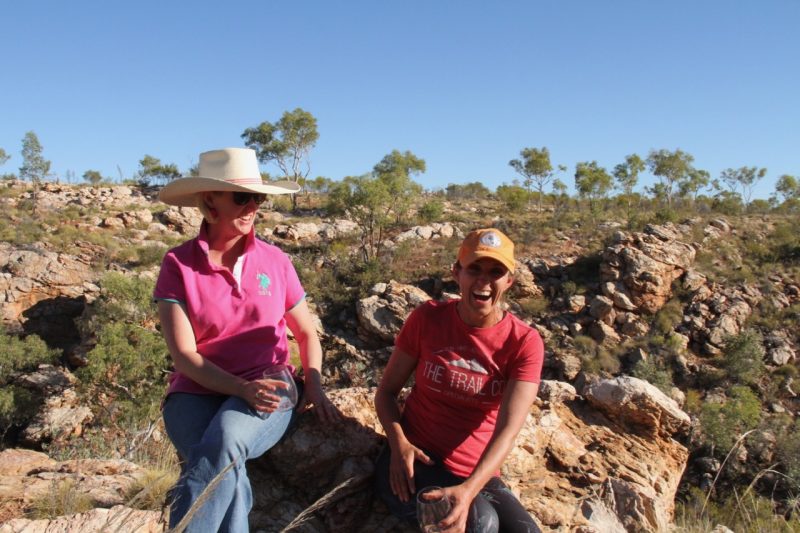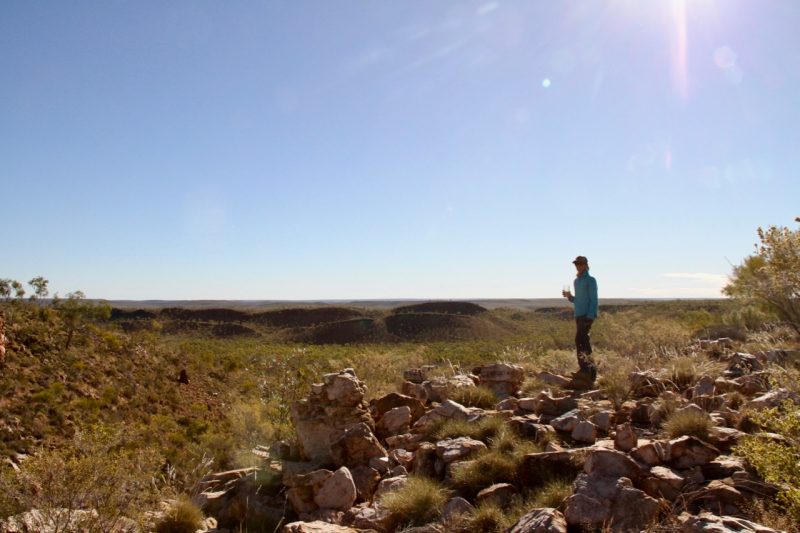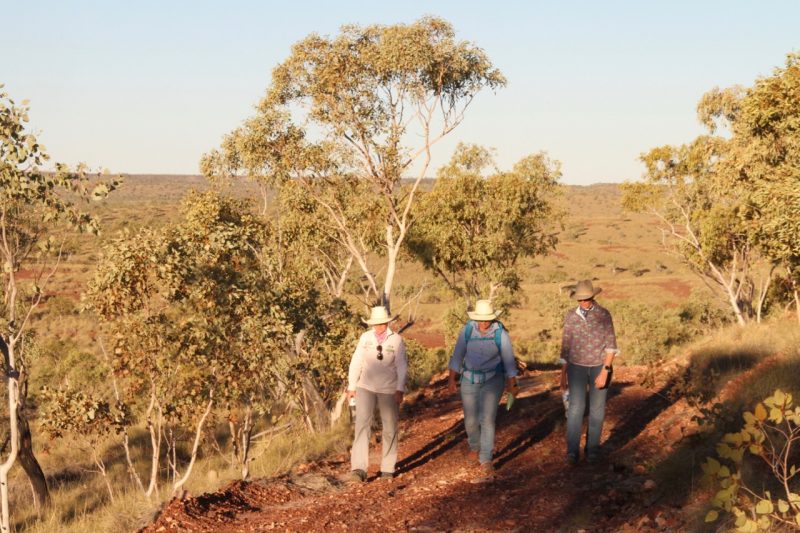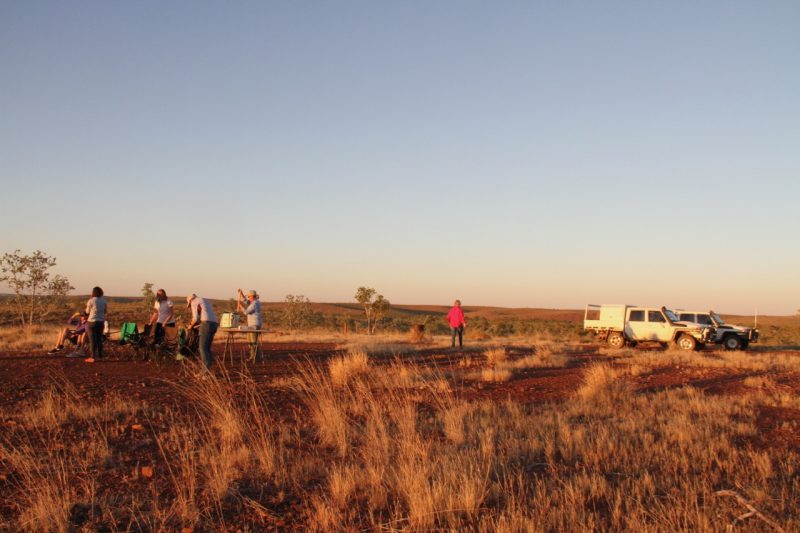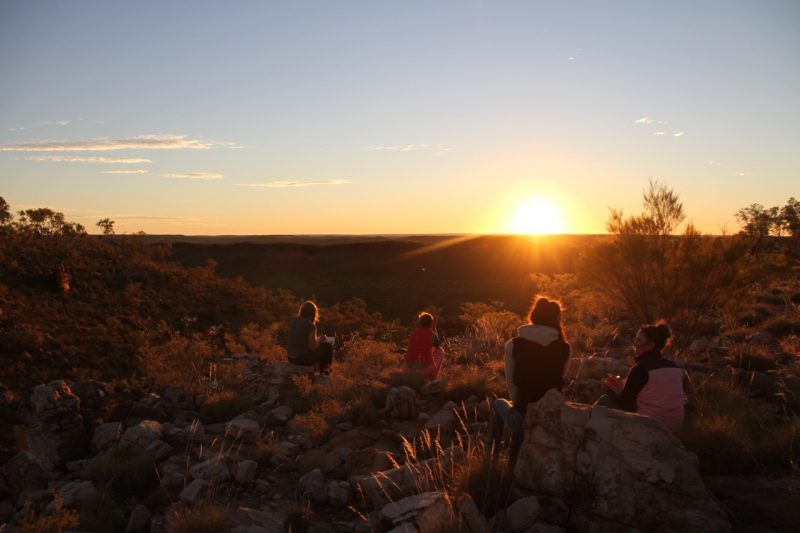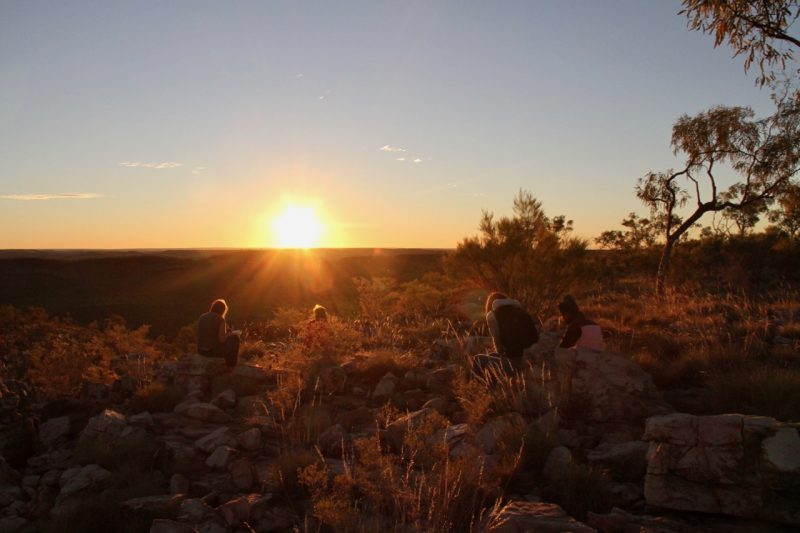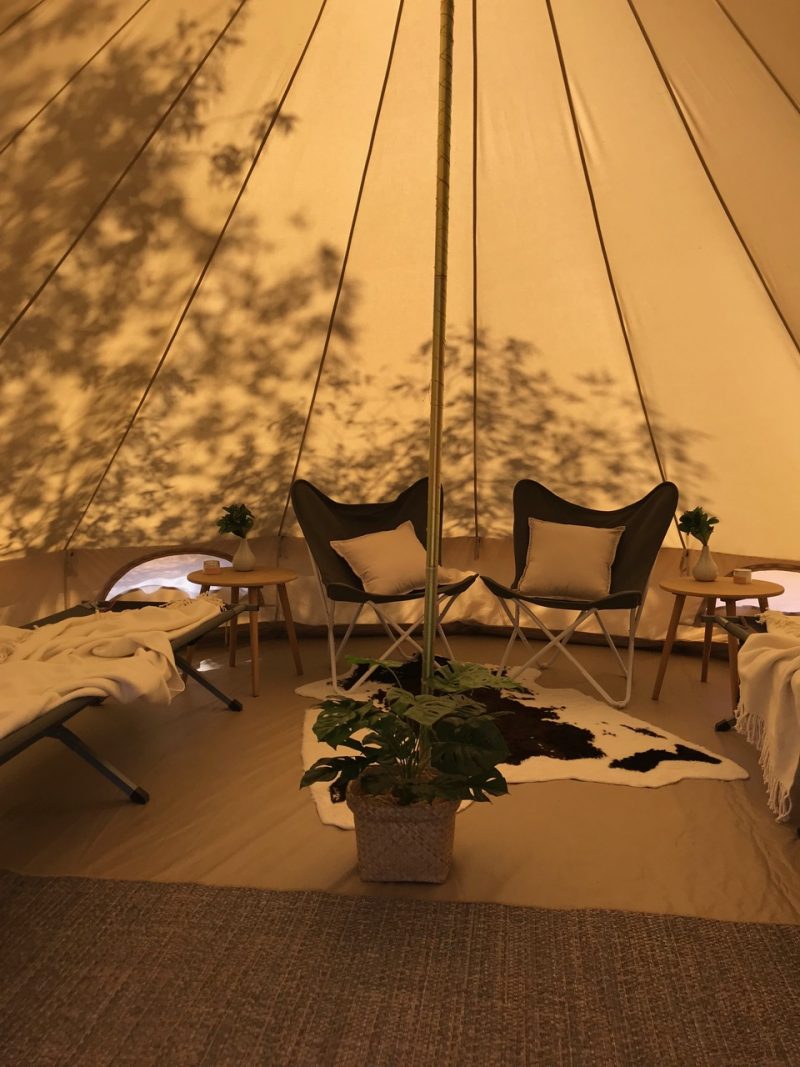 I could continue to ramble about the wonderful hospitality, the attention to detail, the amazing food, the pristine landscape and the amazing sunsets but instead I will highlight the rewards that I reaped, personally, from trekking west.
a complete digital detox: no computer, no phone coverage, no scrolling, nothing – BLISS!
solitude: time alone with my own thoughts
laughing, talking and sharing with my comrades both while walking and also around the campfire
being physically active and reaping the benefits of an endurance type activity
exploration of a part of Australia that I hadn't ever visited
that feeling when your bucket is overflowing with gratitude for my amazing husband and trooper children who don't blink an eyelid when I head off on a walkabout
learning the fact that I might actually not mind camping after all – tent, sleeping bag and all!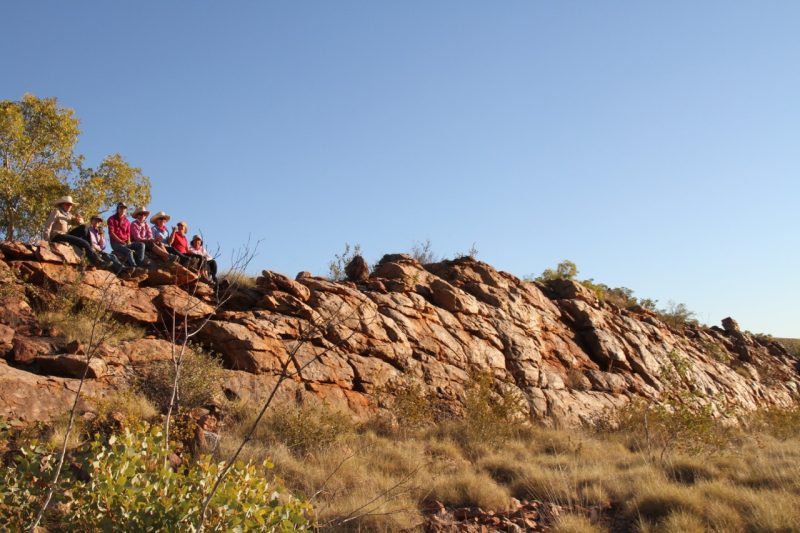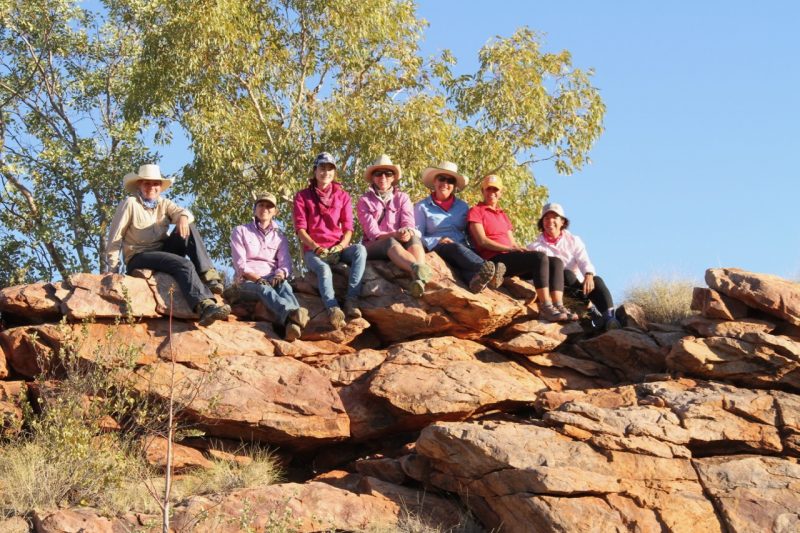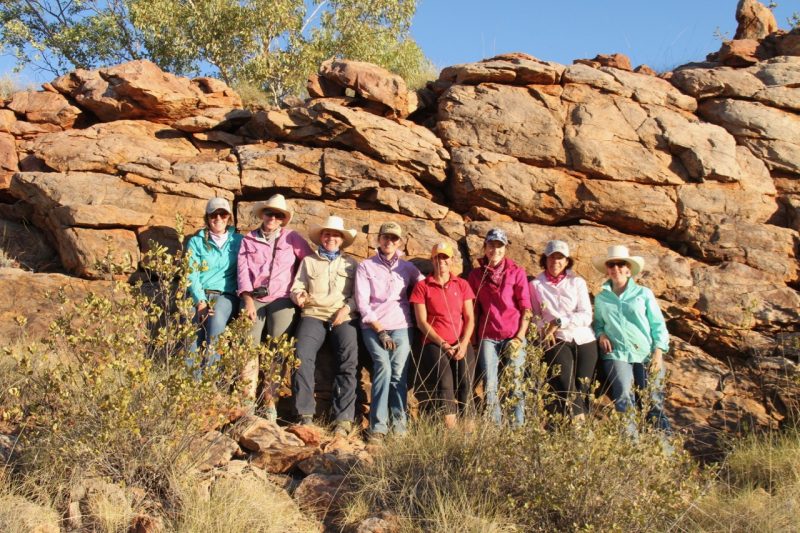 Shelly Hawkins, you really have created a wonderful immersion into the far North West of Queensland. It was so great to share this experience with fellow Off the Track Training Hubbers – love your work Joy! If you'd like to read more about our group's adventure, make sure you check out Miss Chardy's blog. This really is almost her backyard and I'm almost certain she had as much fun hosting us, as we did being a guest.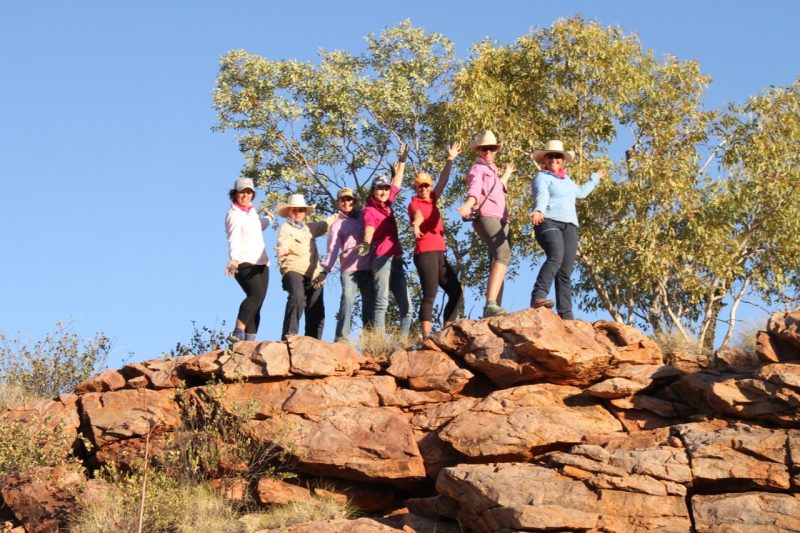 Of course, it was so so lovely to return home. Sometimes I think you need to venture away, to then come home and appreciate all the good that abounds.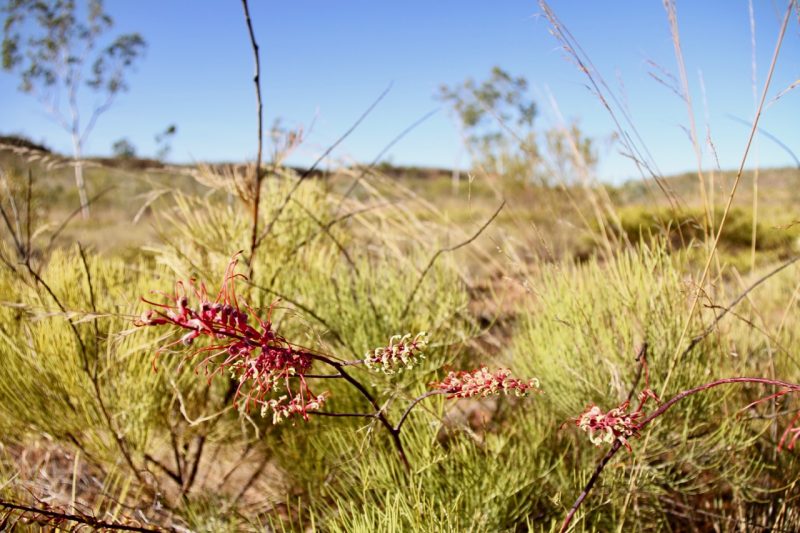 Other stories