The Canadian Adventure came to an end. It was a much gentler thud back to earth than I had anticipated. Jet lag, for all of us, seemed less on our trip back than on the way over.
Travel, for us, has certainly made the heart fonder for all the wonderful things living and working on the land gifts our family.
We may not have bears and squirrels, and seasonal highs and lows here in Australia, but our native bird songs are unbeatable!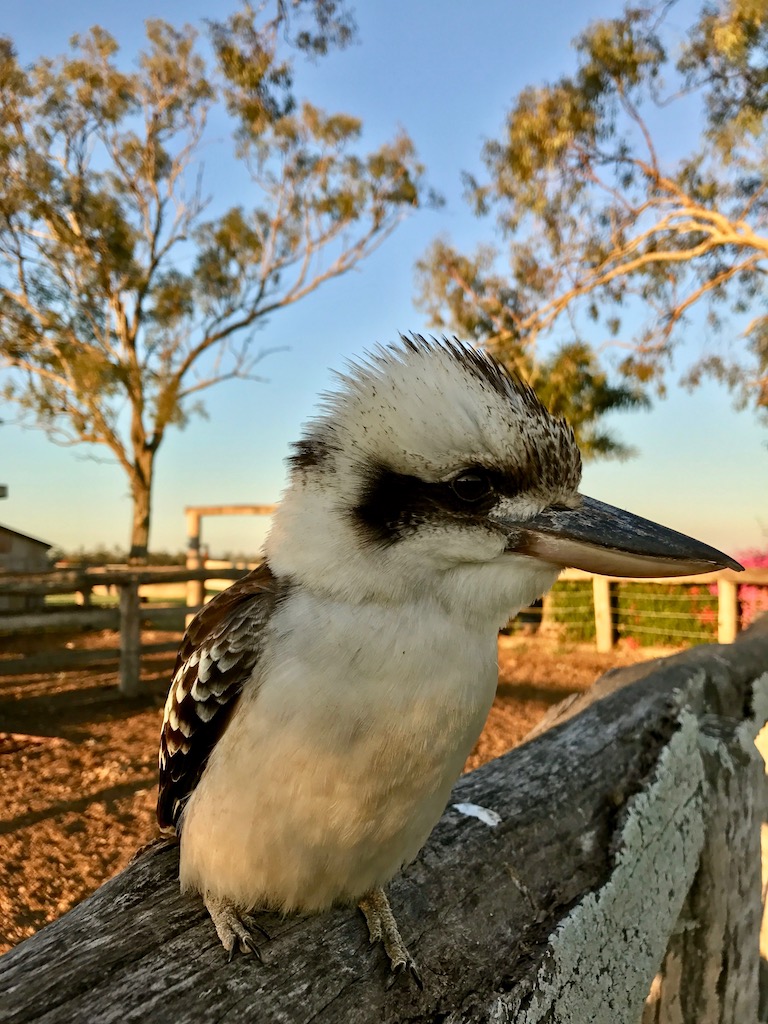 We quickly knuckled back into our work and school resumed on the verandah.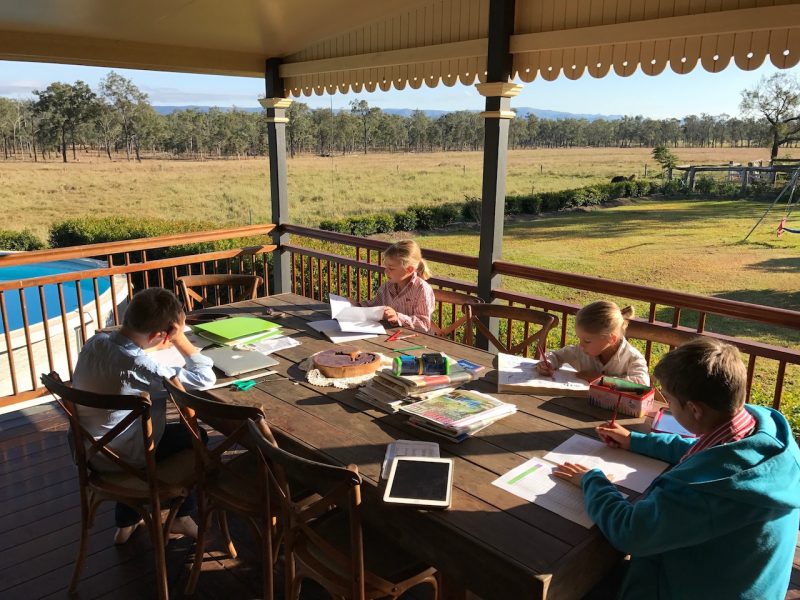 The giggles and chaos of Distance Education kept us on a high until about Thursday. Lachlan was coding, Hamish embraced some mapping in Geography, Adelaide continued to work on her spelling and Eliza fine-tuned her phonetic understanding.
Eliza, in Prep, also had to prepare for a performance of "Down by the Bay" and she asked her siblings if they would like to provide some musical back-up. Hamish & Adelaide obliged – Lachlan, on the other hand, quickly disappeared to work on his STEM challenge.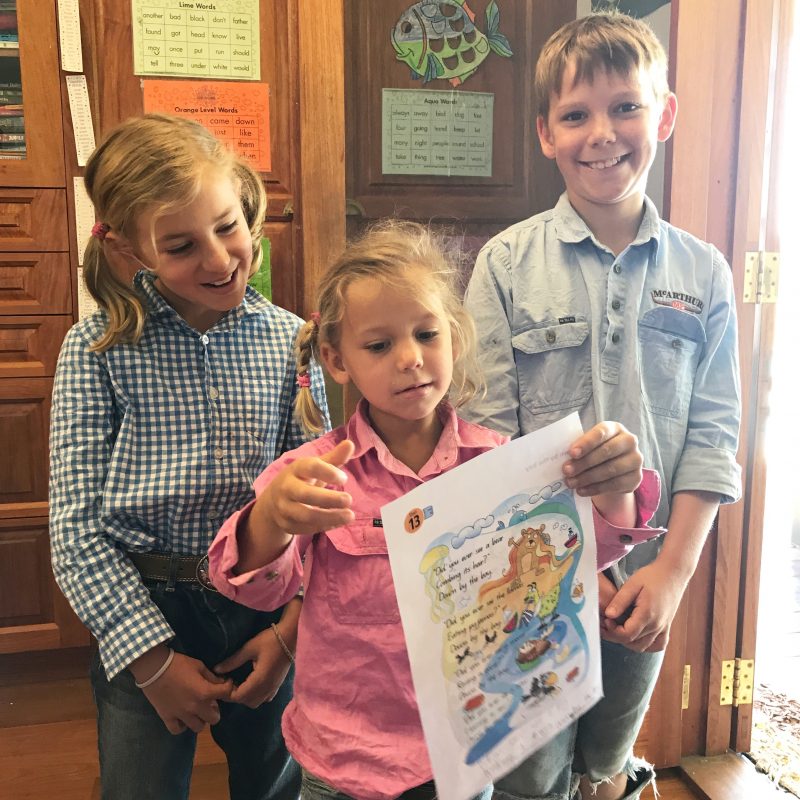 Out in the the paddocks, the rhythm of the season continued to roll.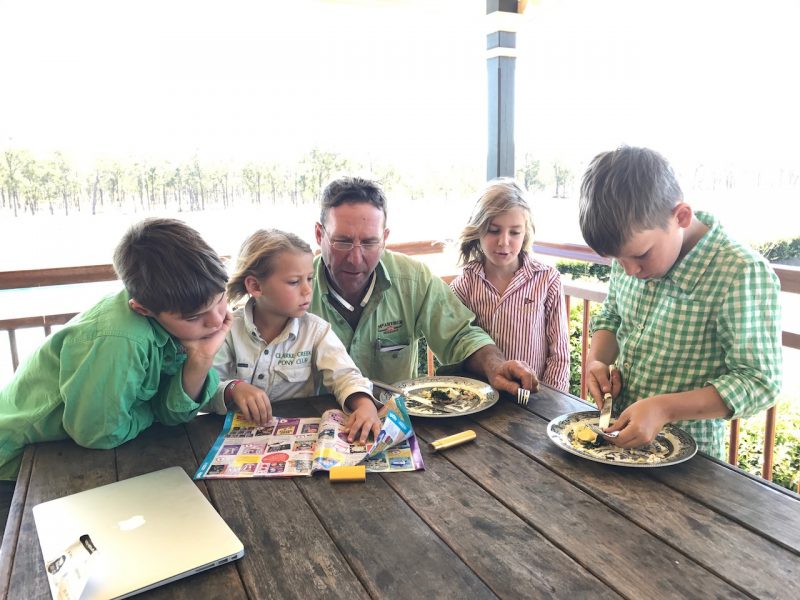 The horses, too, had enjoyed a few weeks of rest and recuperation. The paddock rotation had slowed to around 100 days, with the grass growth greatly diminished due to less light hours, cooler temperatures and the 'dry' season taking hold.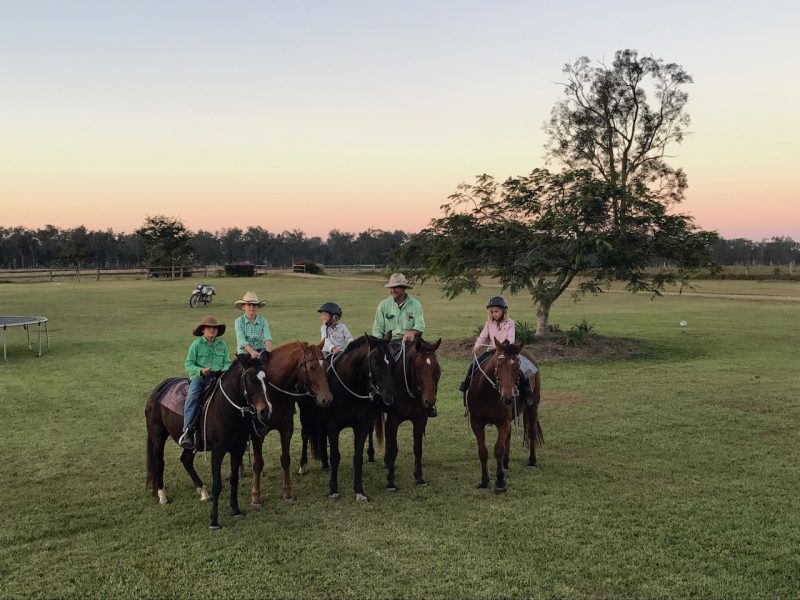 Pigs had all grown and on our return we had a 3 litters to be weaned from their mothers. Hamish has been the single handed chief pig hand, feeding them morning and night, and in charge of filling water pods, for quite a while.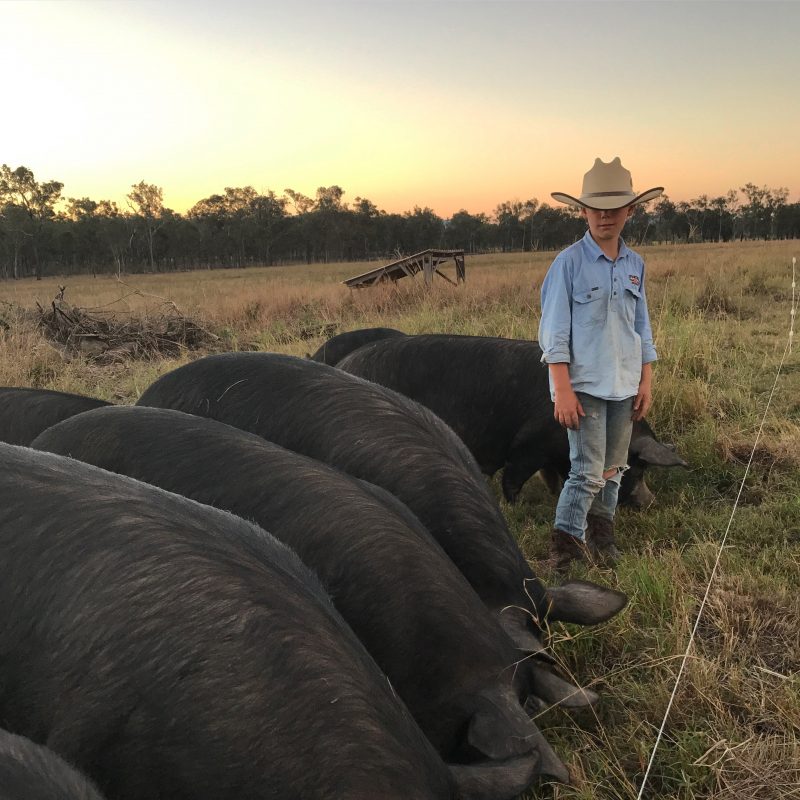 He brokered a deal with Adelaide, who was the chief chook hand, where they would swap jobs. It was an amicable decision and three months on, is still the case. Adelaide is now the single handed, chief pig hand and Hamish the chook hand.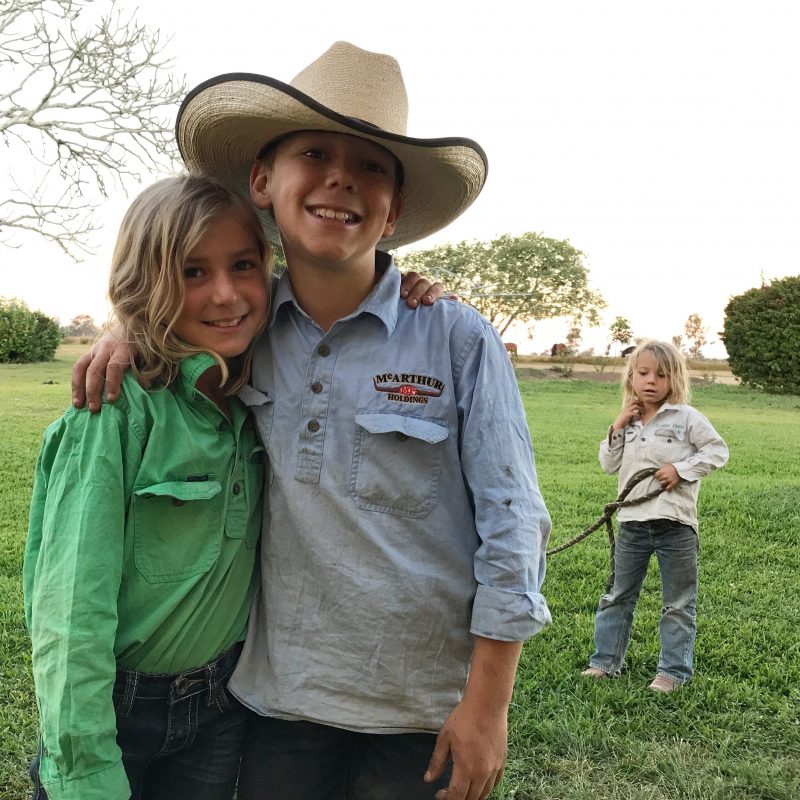 Eliza, being the youngest, was very happy to retain the job of puppy carer and also chicken hand.
IMG_0357

With everything humming along, I sharpened the saw on the running front. I had nominated for my first Sprint Triathlon in early August and while I had done some exercise while travelling, naturally I hadn't been as diligent as I should have been!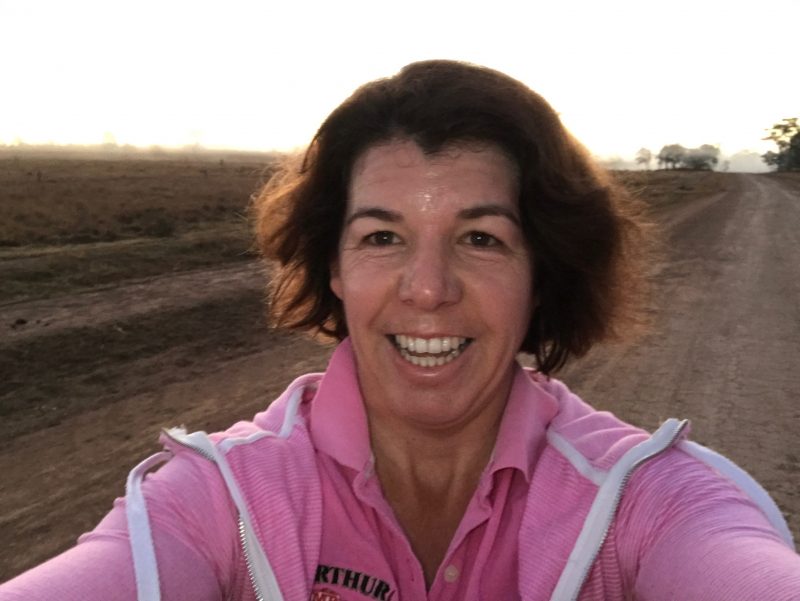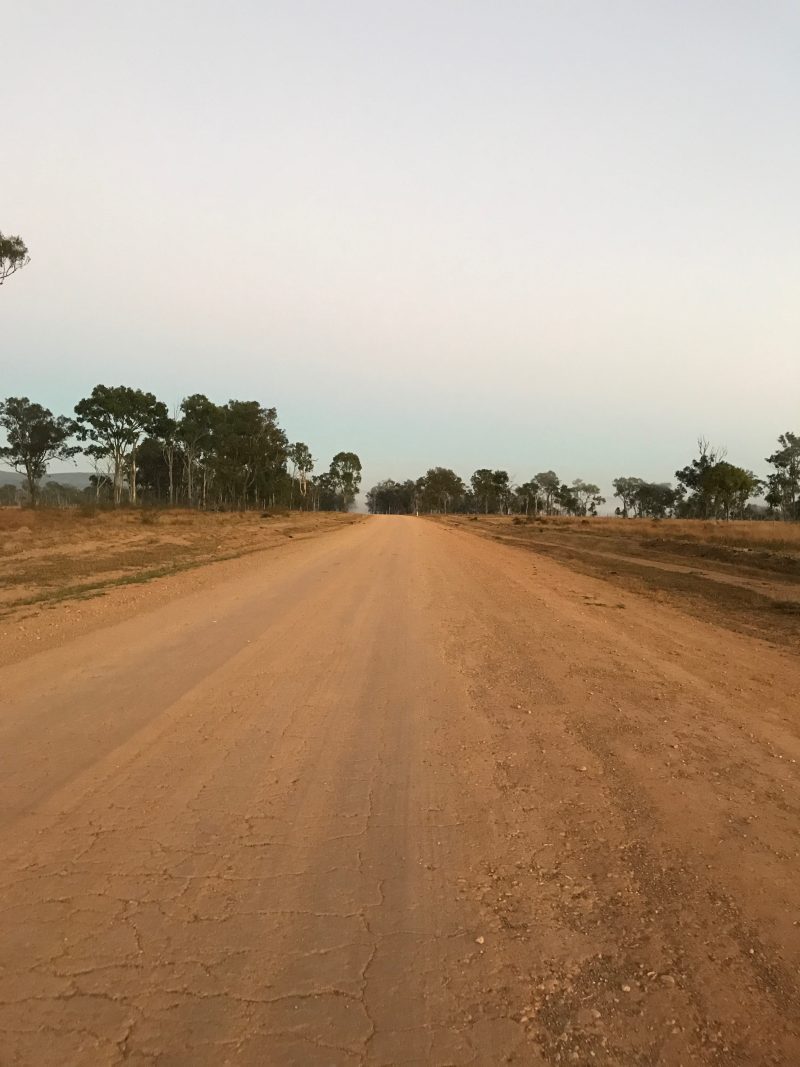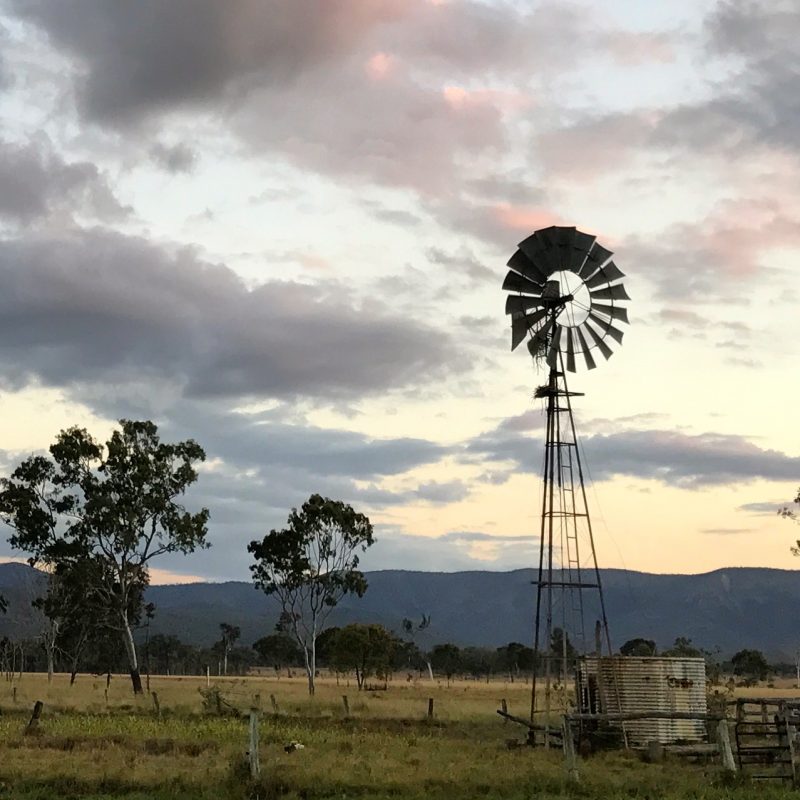 While nothing had really changed, I think for all of us everything was a little different. Our worlds had become a bigger place and that is a very good thing.
Other stories