Another 365 turns around the sun – lots of laughs, love, triumphs and tears.
Here are a few of my favourite bits.
January the 3rd saw the rain gods deliver a wonderful wet break. I'm thinking that the oppressive heat we are experiencing today may lead to a similar rain delivery by the 3rd January 2018.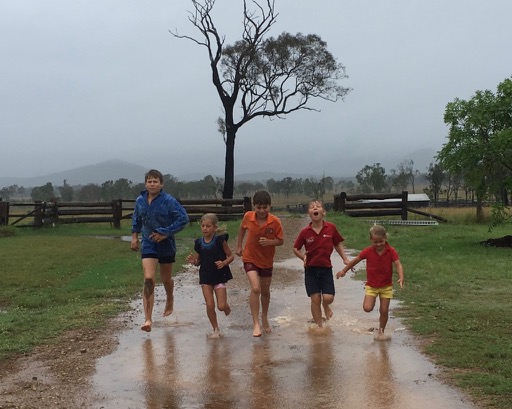 January is the month we endeavour to brand the bulk of the calf crop. No better way to burn up and sweat out the extra kilojoules consumed over the Festive season.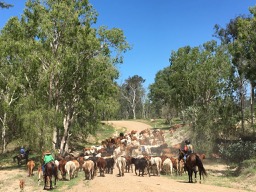 Kids definitely earn their keep on the Summer Holidays.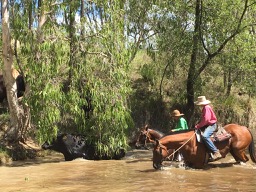 We call it a team building exercise!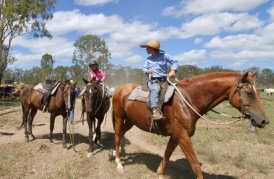 It's not all work and no play though, we escaped to Hideaway Beach for a weekend and celebrated a 40th at Monte's.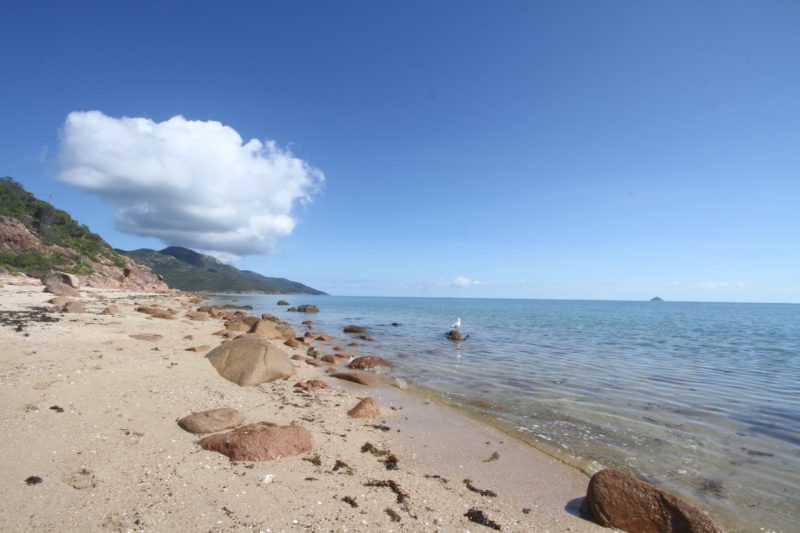 Sharing a house and some fishing rods with our cousins added to the beach magic.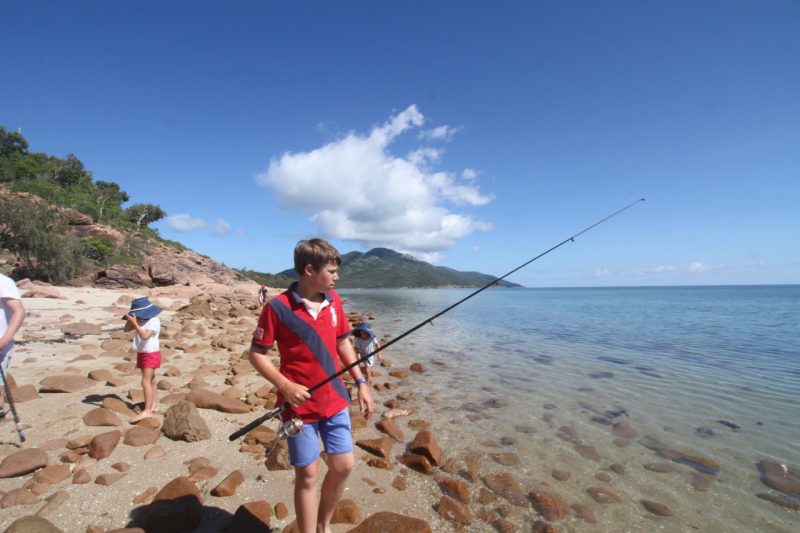 We ended January with a little virtual reality under the guidance of Tim Gentle.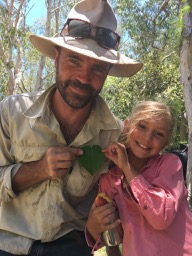 Our idea of how the world perceives us was both challenged and transformed.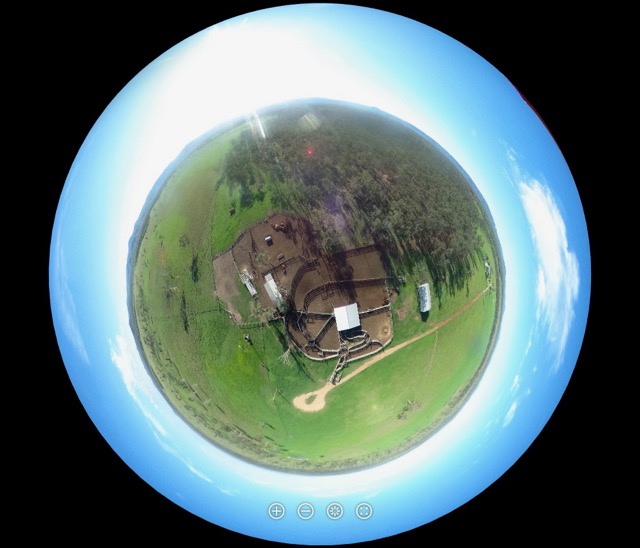 We hosted  a JCU Vet Student on placement …. the more we open our world to the outside, the more our world opens.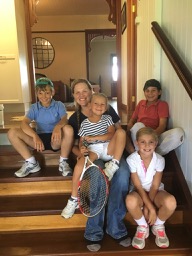 February saw our school year resume. Andrew headed back to boarding at RGS in Year 9. Our schoolroom on the verandah hosted Lachlan in Year 6, Hamish in Year 4, Adelaide in Year 3 and Eliza in her Prep Year.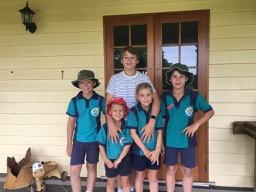 Our days were quickly filled to the brim with school routine and time in the afternoons helping Dad in the paddock.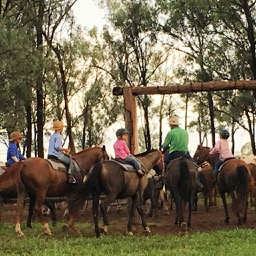 Sunday was always a Funday.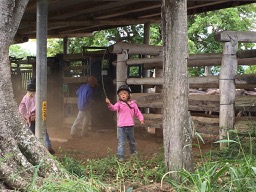 With a slower than usual start to the monsoonal rains, we had an eagle eye on the weather forecasts.
We had no idea that Cyclone Debbie was about to deliver a deluge.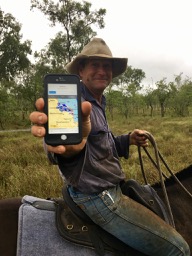 March rainfall totalled 786mm, our creeks and waterways charted new courses and ran where they had never ran before.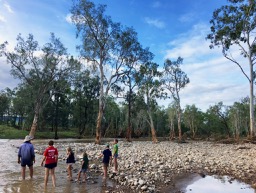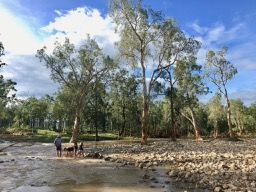 Damage to our West was catastrophic, we were let off relatively lightly, apart from scores of fences completely washed away.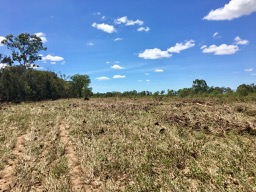 It took months and months to have all the fences reinstated, we greatly appreciated the assistance that Aussie Helpers provided.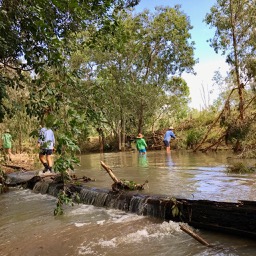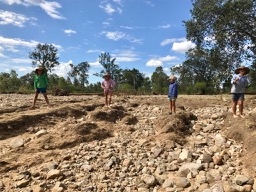 While April was mostly consumed by fencing repairs, cattle work continued.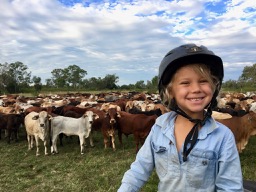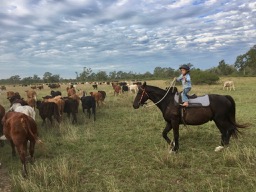 It was made much more pleasurable with the green grass flourishing.
Easter was celebrated by the creek.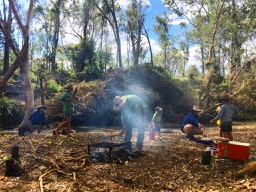 May was the month we farewelled Mum, unexpectedly and suddenly.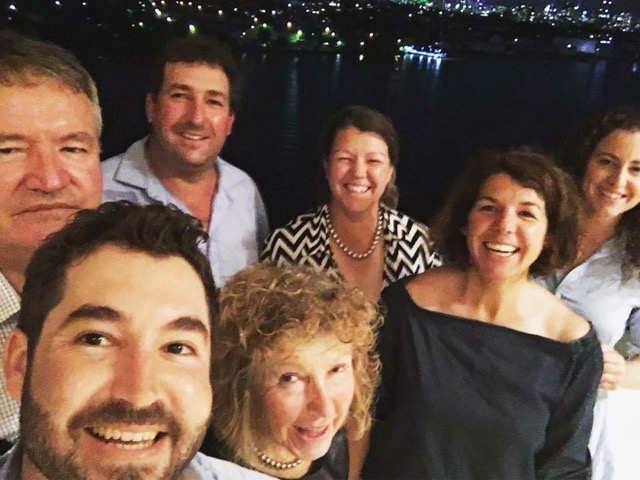 Family. Fullstop.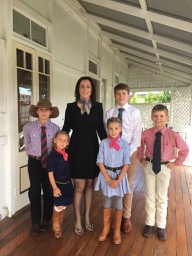 June was a lot about reflection and gratitude. So grateful that we had so many wonderful memories to reflect upon.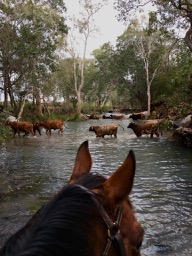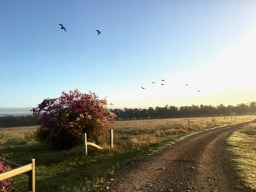 A few school athletic carnivals and then it was time for the Winter School Holidays. Except our Winter holiday was  enjoyed in the Canadian Summer.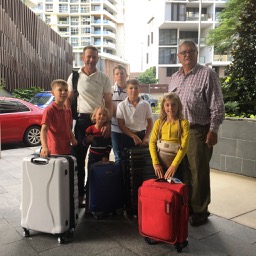 Vancouver, Banff, Jasper, Lake Louise, Calgary Stampede, Toronto, Mouskoka and New York ….
It is fair to say that we've caught the travel bug.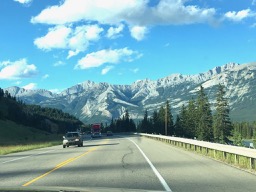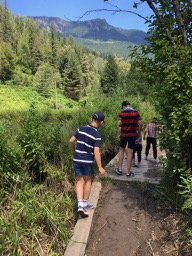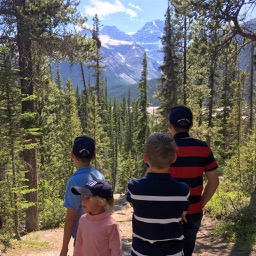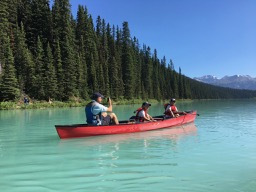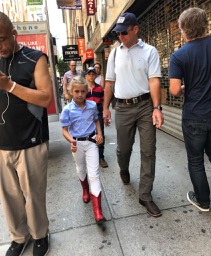 It was then home again, home again, jiggety jig.
The season was beginning to cut out, and we were all back to core business.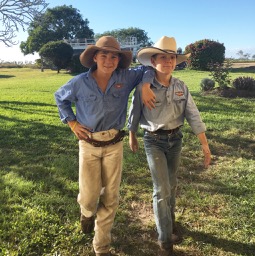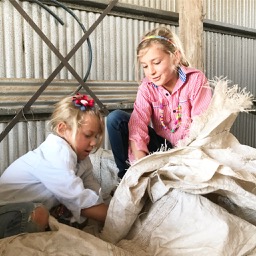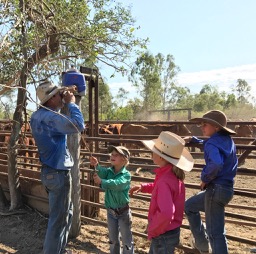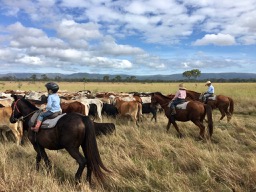 August was a personal triumph for me. I had set a goal in May to compete in and complete the Sprint Triathlon at the Yeppoon Triathlon Festival.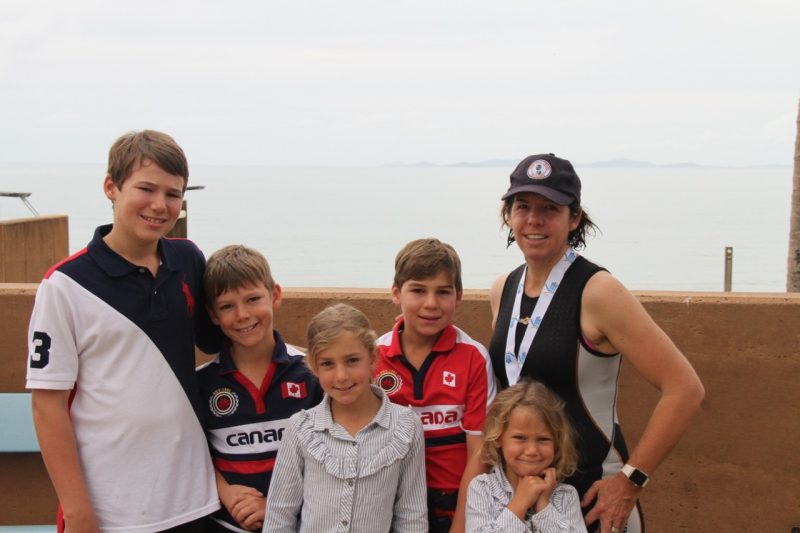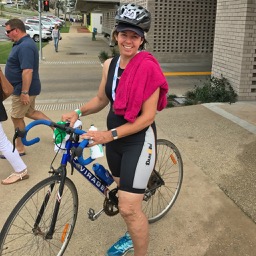 And now I've caught a bug! A cardio kind of bug …. that is mixed with a bit of strength work and some yoga on the side.
Rob & Tess have caught the bug too, and together we are training to complete the UltraTrail 50 in the Blue Mountains in May 2018.
It's meant a whole lot more training than I've ever done before, and we've loved it!
We ran the 21km Eungella Trail Run together, we're averaging around 45km of foot km's each week, we ride together, we lift together and we swim together. It's been a really good thing.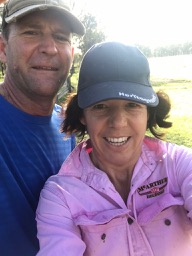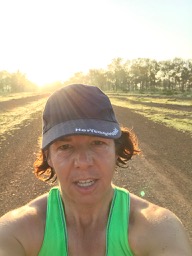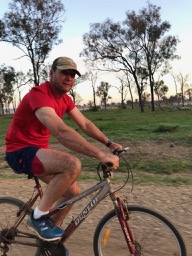 The kids have stepped up too, so that the house keeps humming while we train.
Adelaide and Lachlan are sharing the jobs of the pigs and the milking.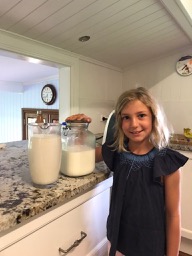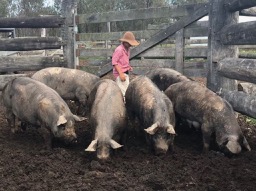 Eliza has been busy helping with the washing.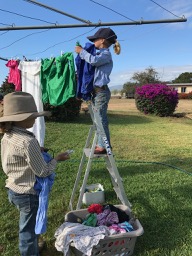 All of them are pretty handy in the kitchen.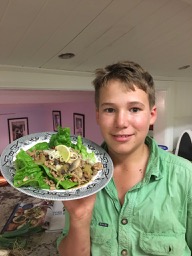 It is a team effort.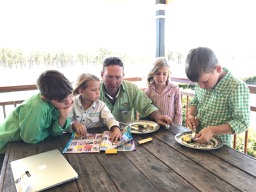 We finished Term 3 of the school year hosting a cluster of children. So much fun!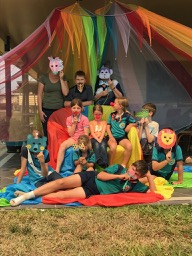 The rain gods delivered a grazier's delight on the 1st of October. Over 225mm fell during the month, with great follow up falling through November and early December. Our summer growing season couldn't have started any better.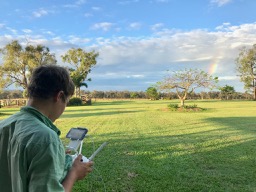 It also meant time in the garden was rewarding.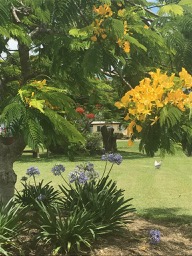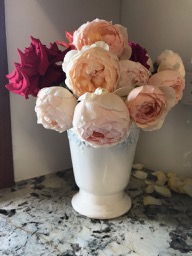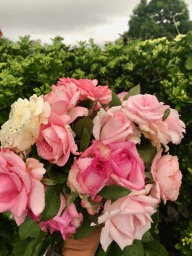 November was full of lasts for Lachlan. His days of Primary school and his time in the MP schoolroom drew to a close. He is so ready to spread his wings and fly.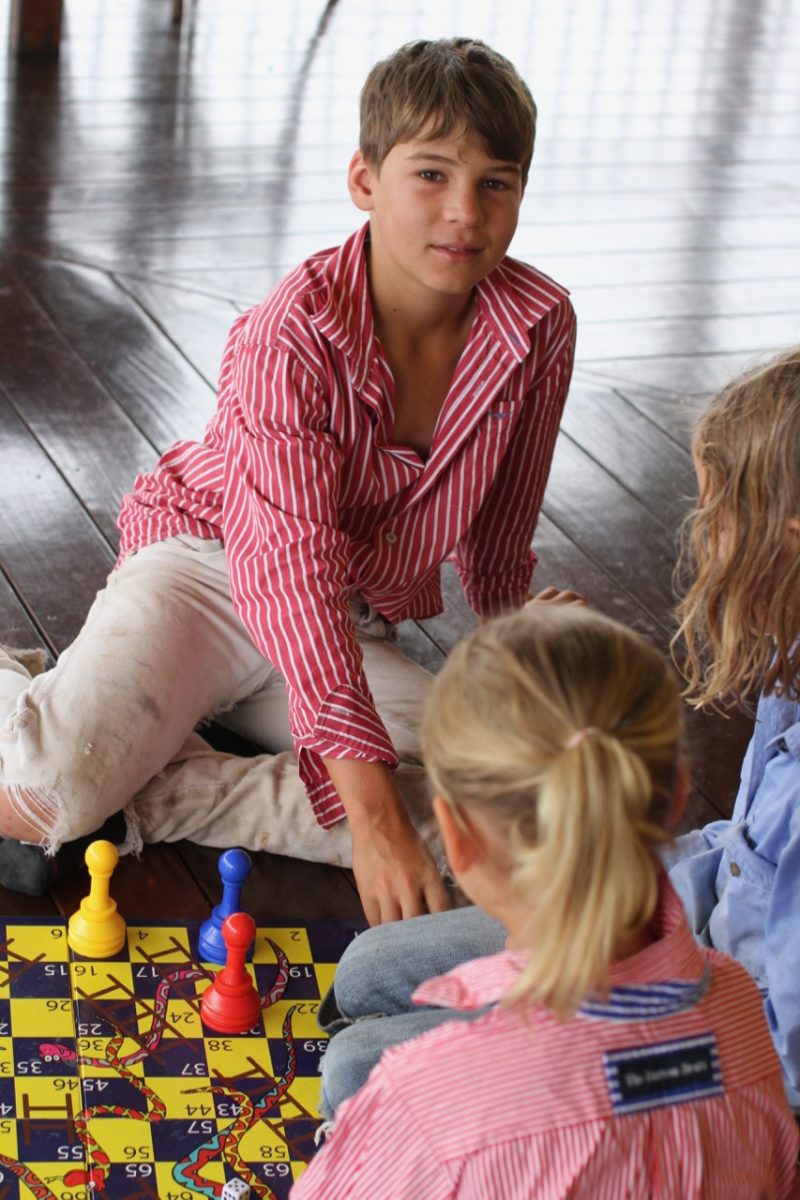 There is nothing quite like the sensation of closing the schoolroom door at the end of the school year. A sense of relief, a sense of pride, a sense of sadness mixed with a big sense of jubilation!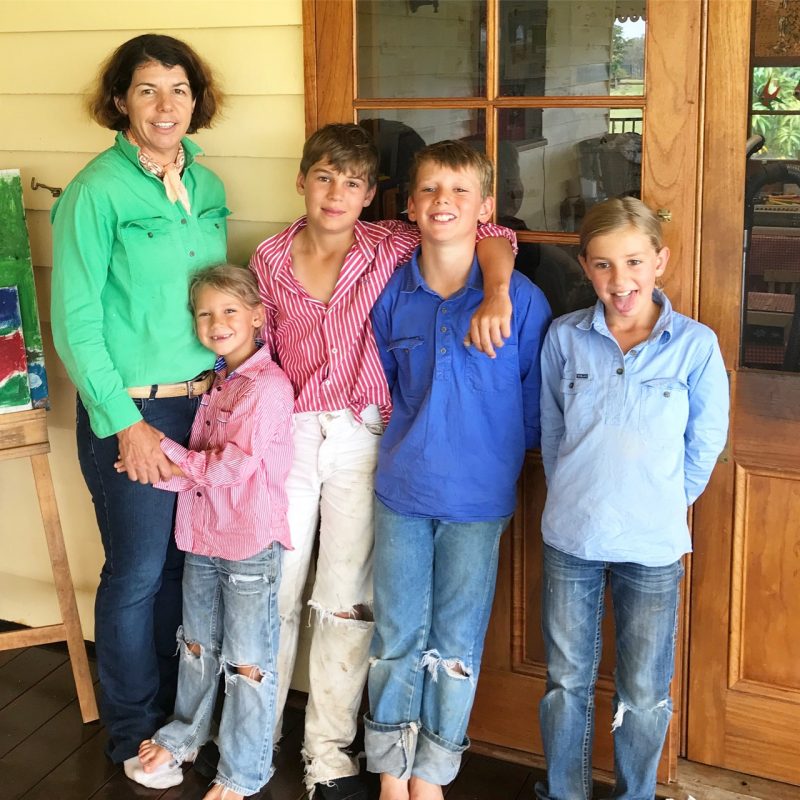 The final few weeks have been filled with the ordinary activities that make our days extraordinary.
Time in the cattle yards ……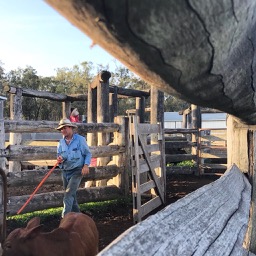 Time in the saddle.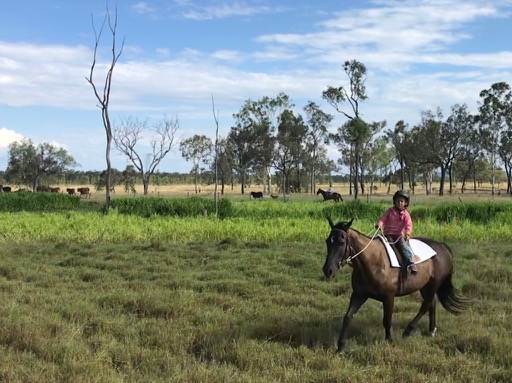 Time to celebrate Christmas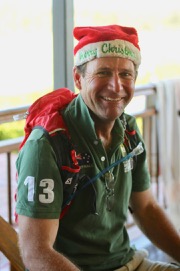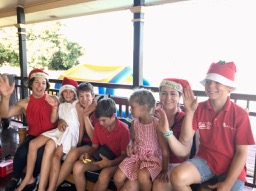 And time to catch a fish.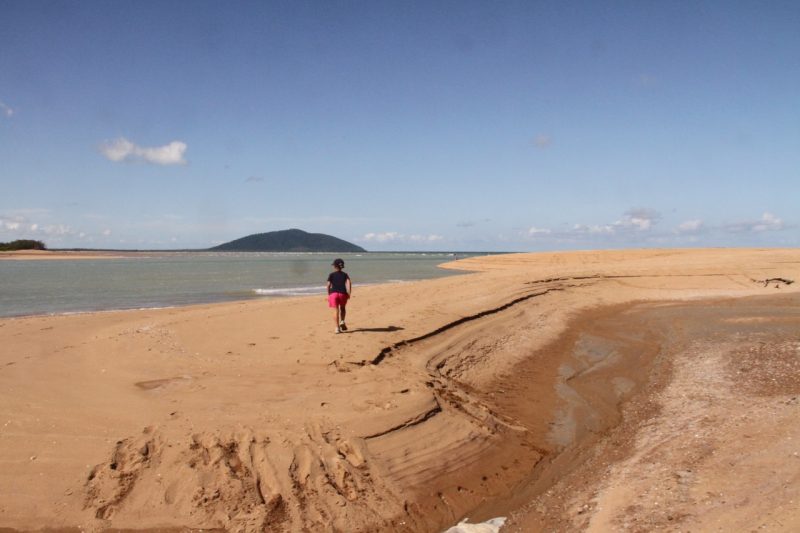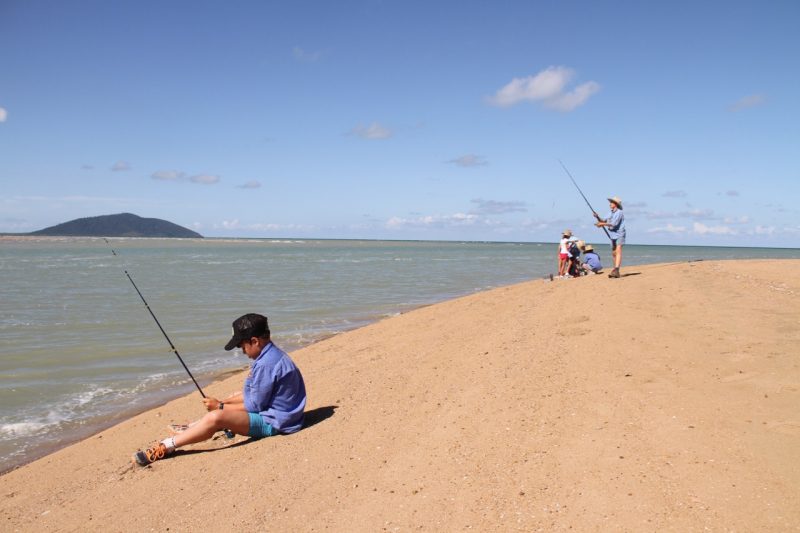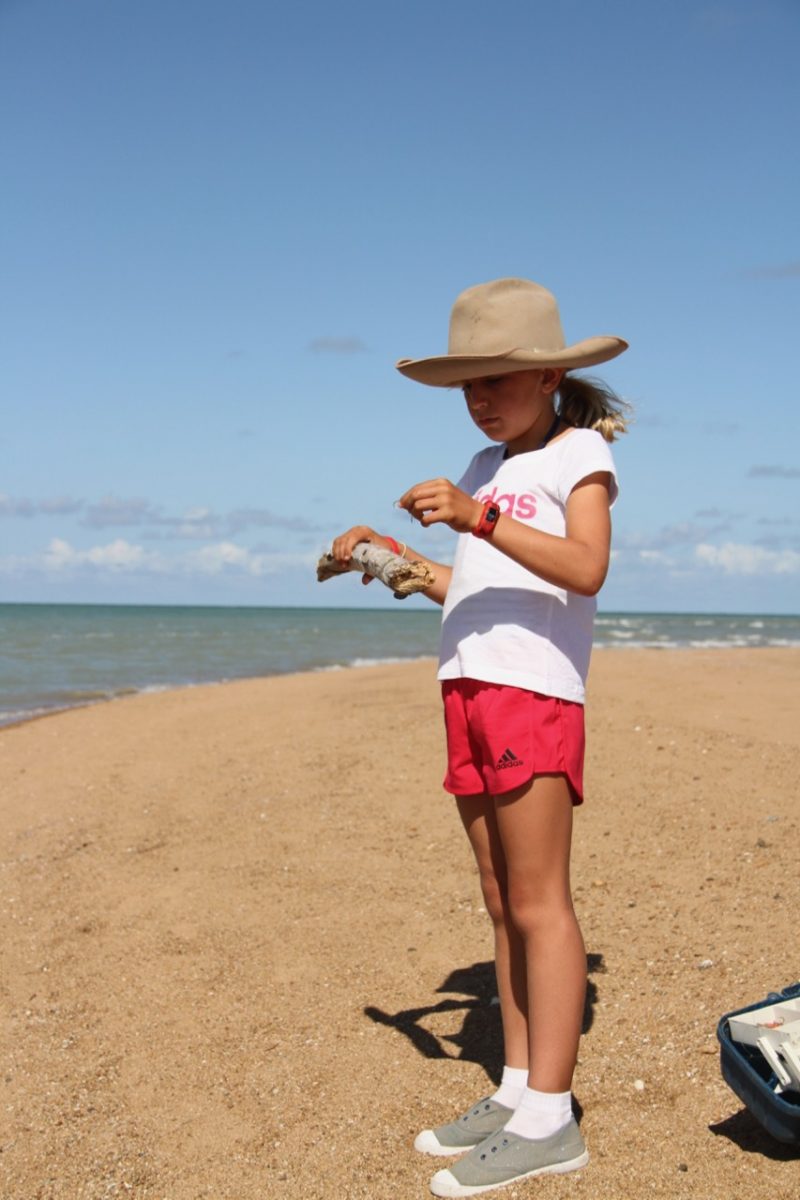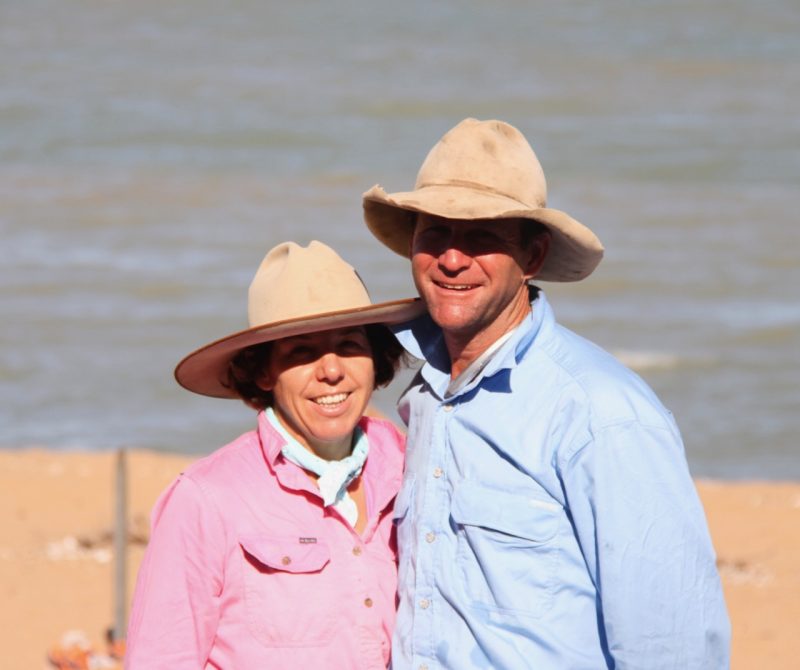 Wishing you the happiest, healthiest and most prosperous 2018.
Better run, it's so full of promise, I can't wait!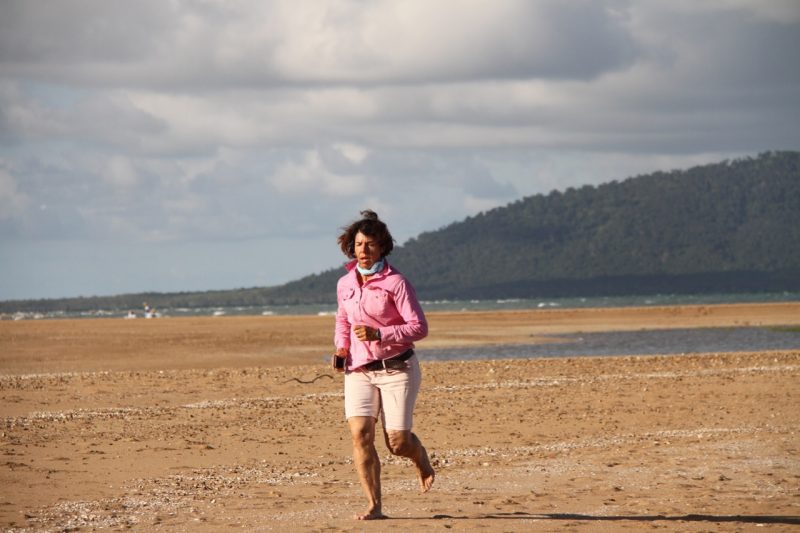 SaveSave
SaveSave
Other stories