The kids always love a bush picnic, a fire complete with smoke to cook the food, a log to sit on and a cup of tea.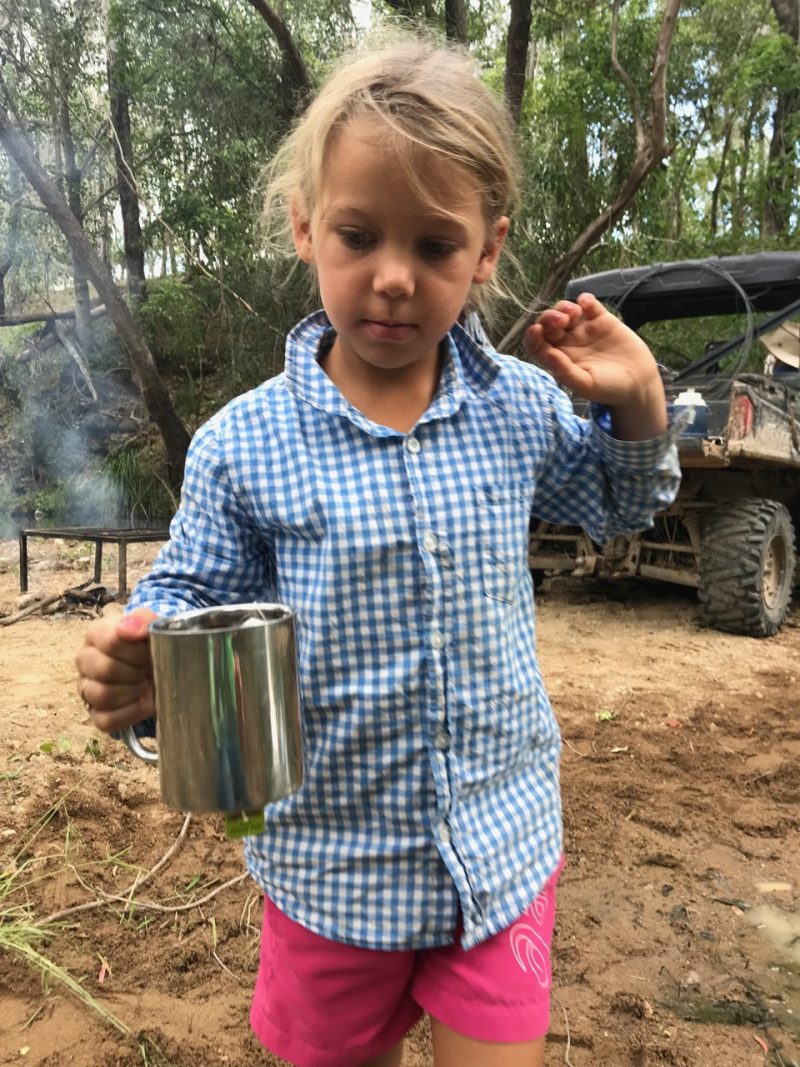 This morning they shared these simple pleasures with the Celebrity Chefs attending Beef Australia this week.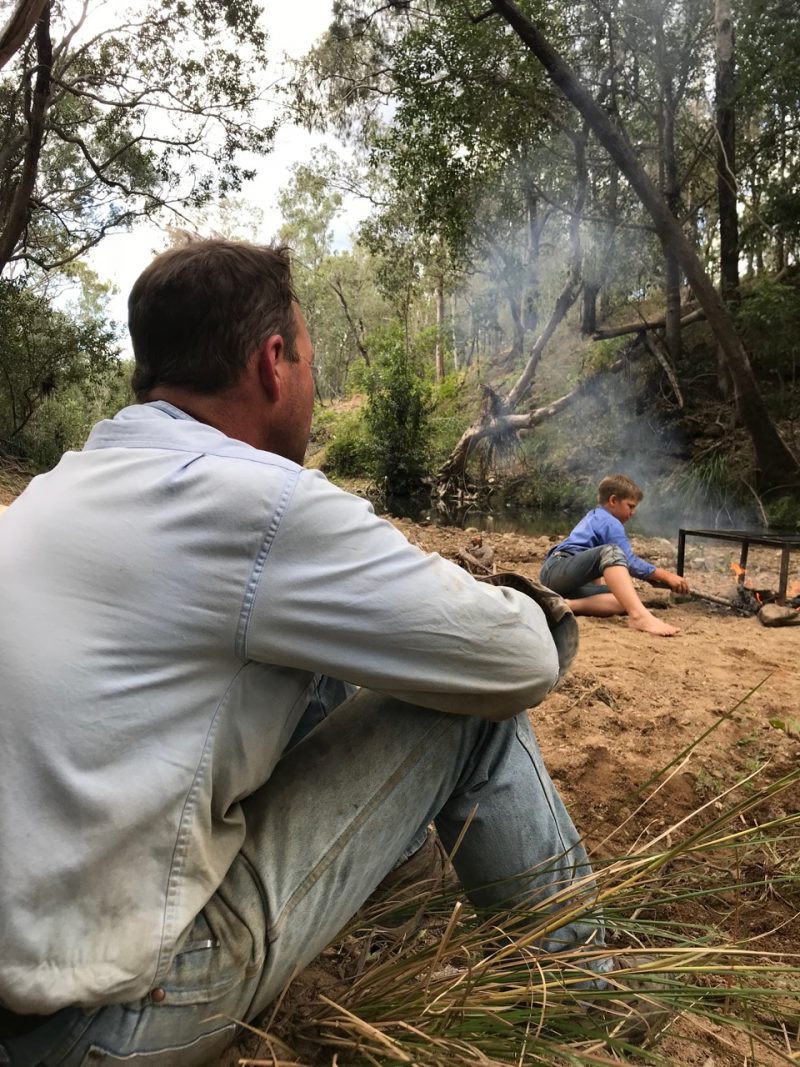 Think Curtis Stone; Dominique Rizzo; Ben O'Donoghue; Tarek Ibrahim; Chef Afit & Jess Pryles, the Hardcore Carnivore herself.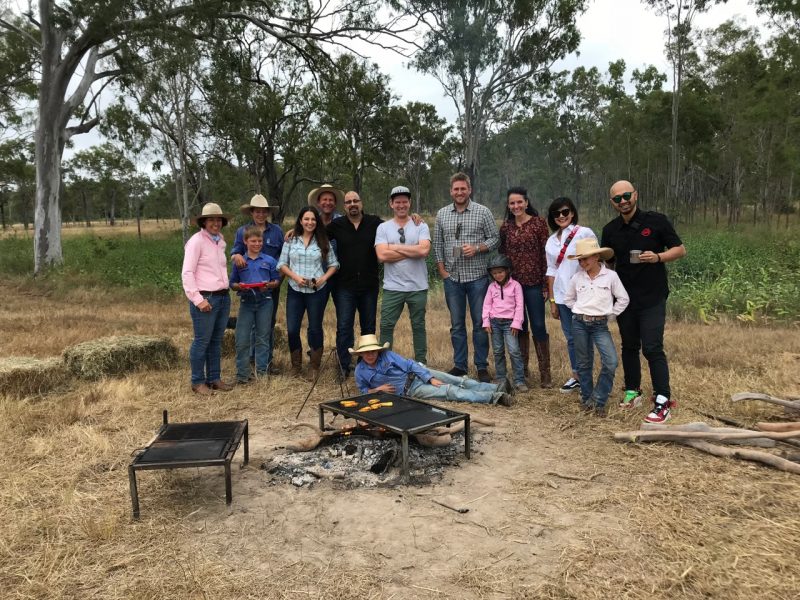 Lachlan, Hamish, Adelaide & Eliza woke at sparrow this morning, saddled their horses  and walked a little mob of this year's weaners down to a waterhole beside the creek and Andrew helped Rob gather wood, stoke the fire and prepare breakfast.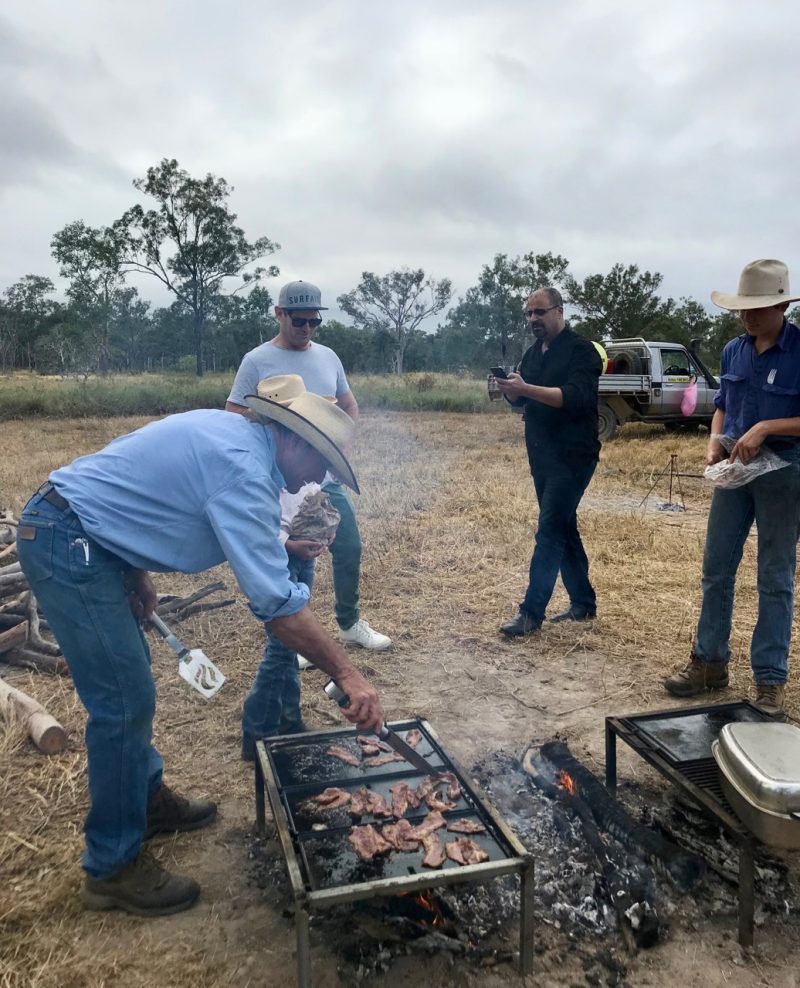 The thing I love most about the whole 'event', is that the kids really had no idea how 'famous' their guests were.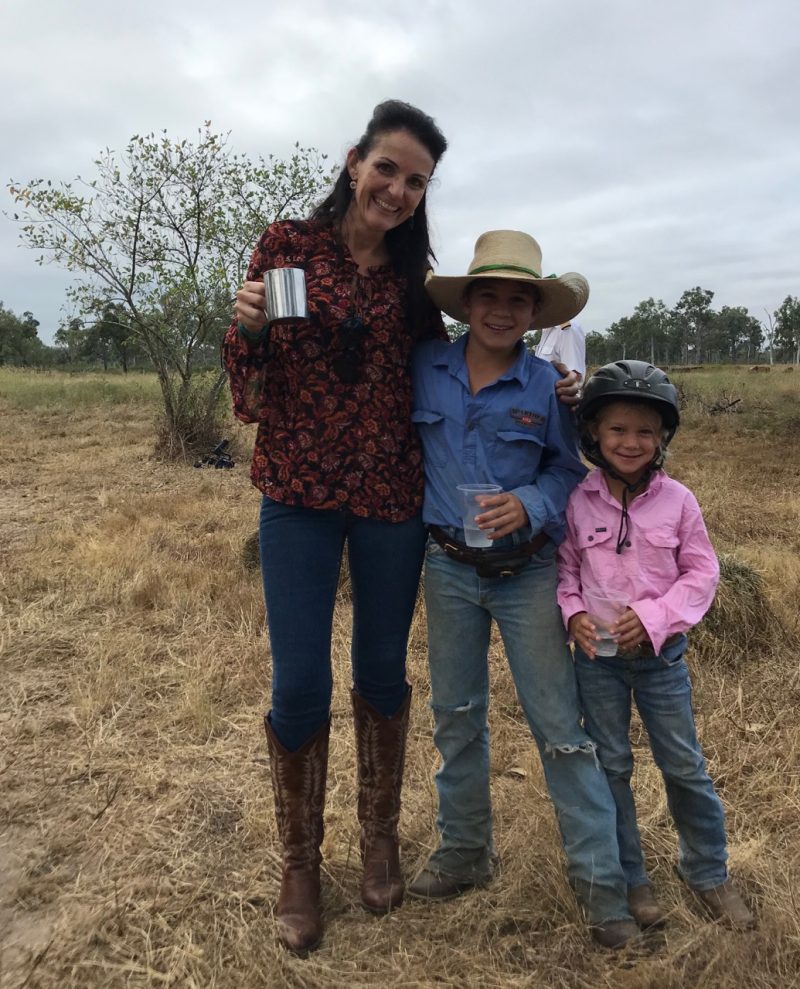 To them, they just had a few extras to share the Beef Brisket Bacon and Damper with,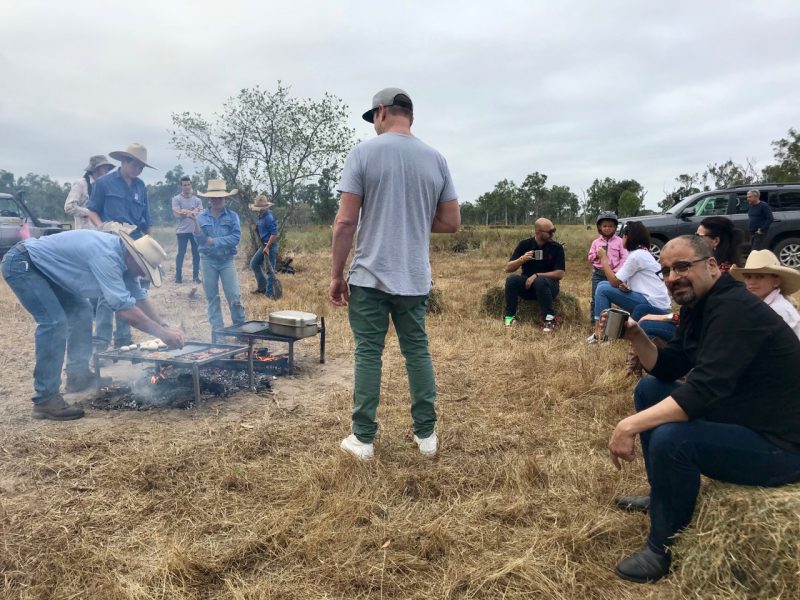 somebody new to have a chat to,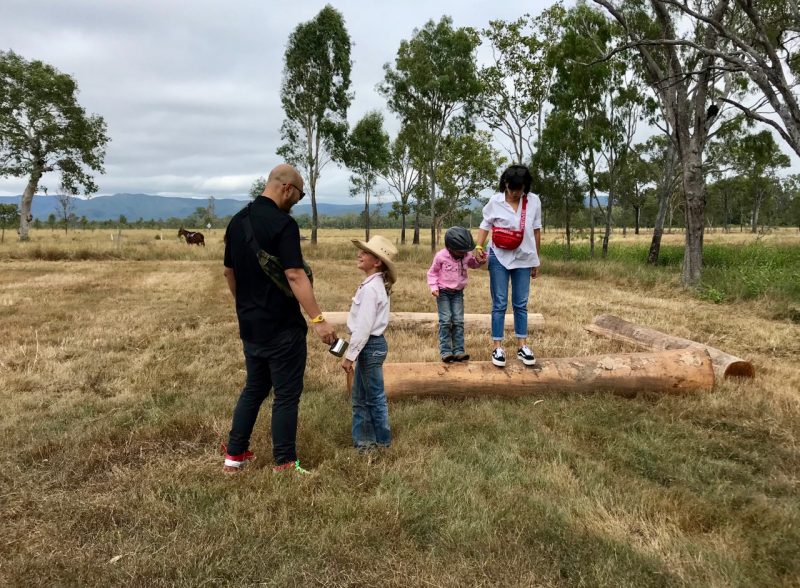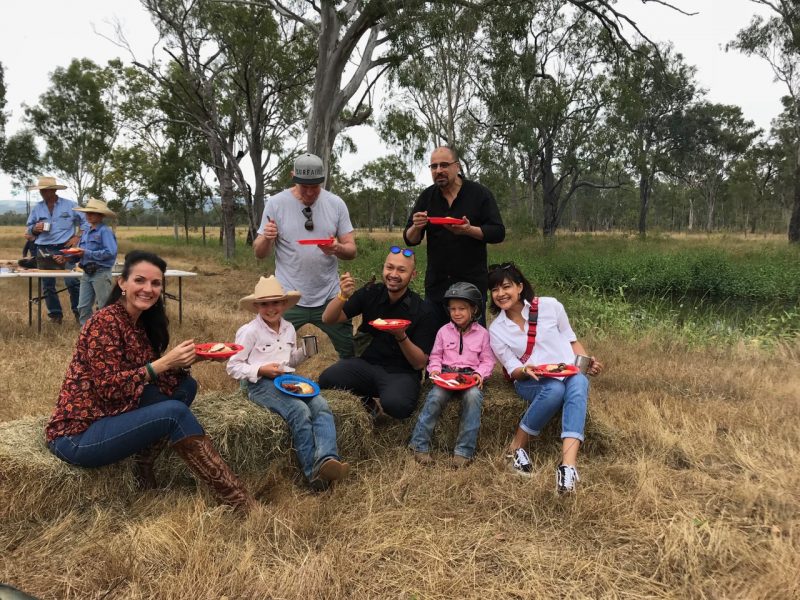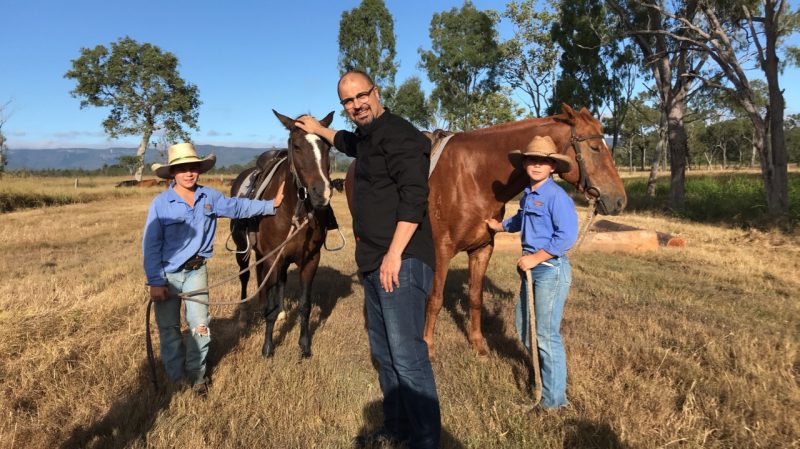 and a little audience when the stood on top of their saddles.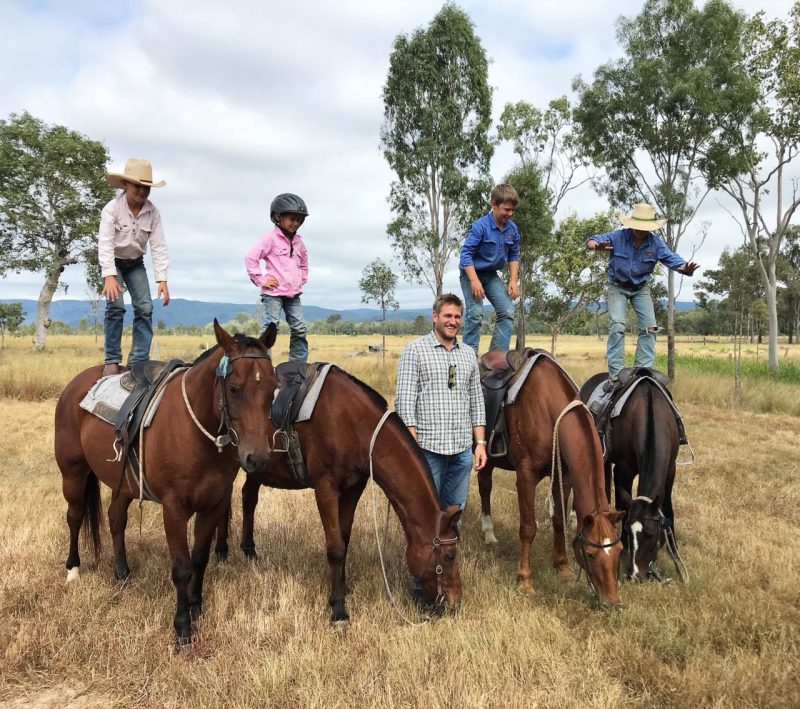 I'm kind of relieved that they didn't bring out a watermelon and use it as headwear ….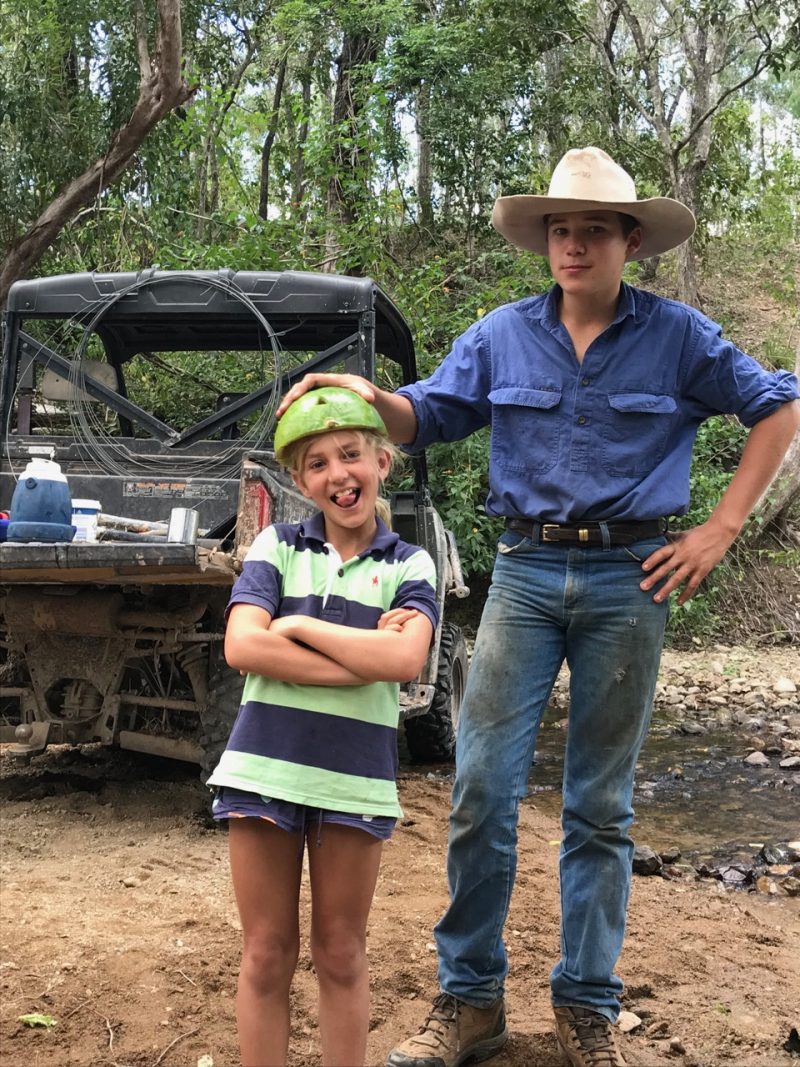 I'm pretty sure the chefs enjoyed the serenity and a little taste of life on the land.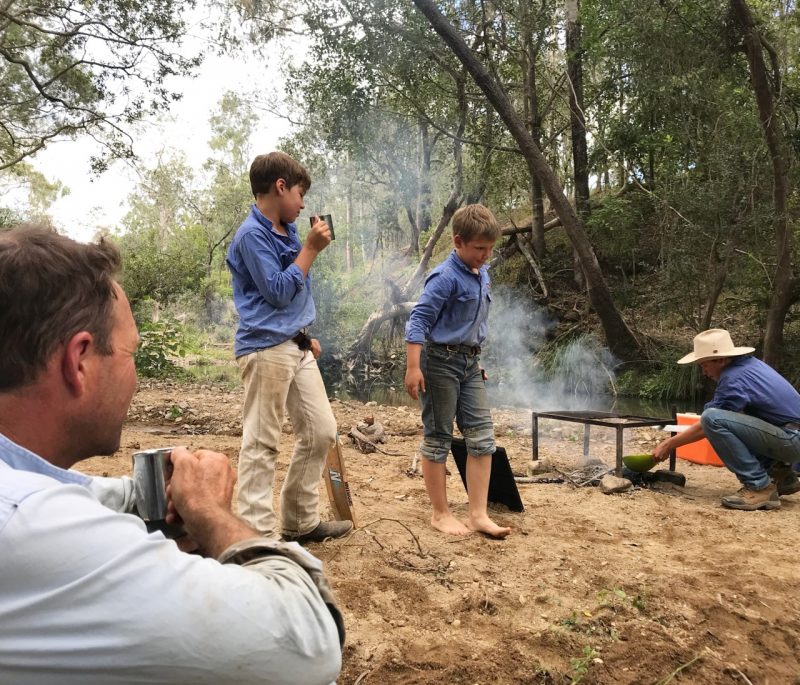 It really is so nice to connect with others and realise, despite us all living vastly different lives, things like family, food and our environments weave such a common thread.
Other stories