Just as many Australian's are drawn to the beach for their Summer holidays, many Canadian families seem to have a summer vacation tradition connected with water.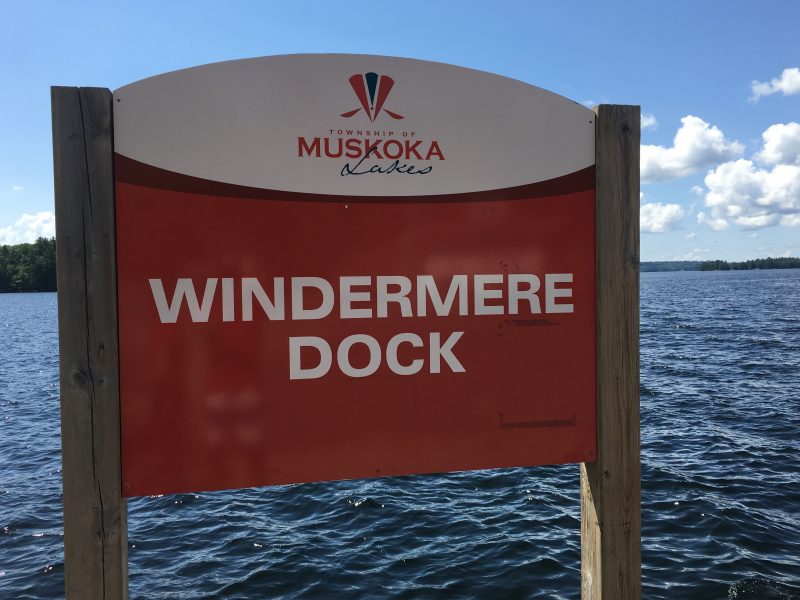 The shores of  Lake Rosseau are dotted with cottages nestled on the water's edge, beneath the canopy of the surrounding woods. A boathouse often sits beside the cottage, for many the easiest form of transport to surrounding restaurants, antique shops, art galleries, golf course and markets.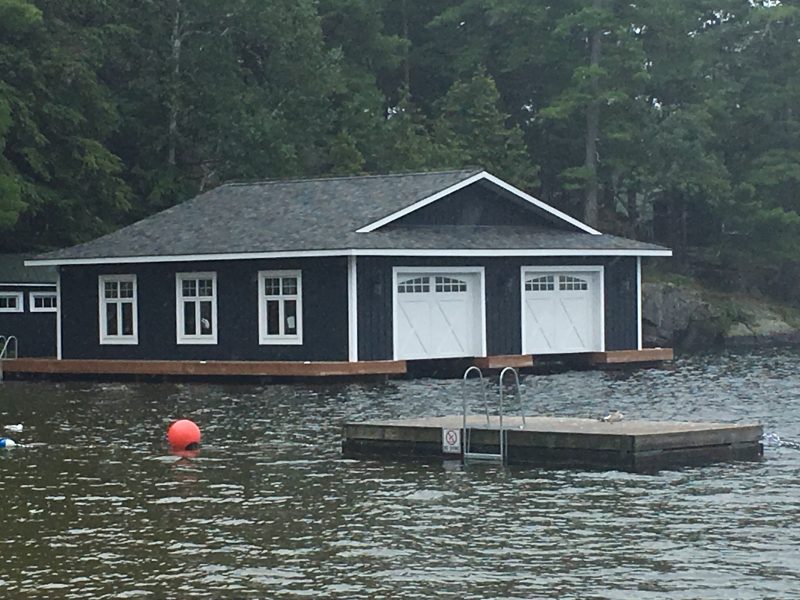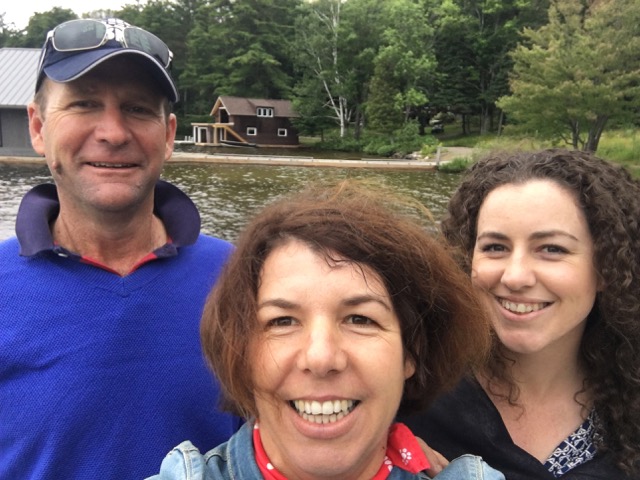 We stayed at the Baldwin's Resort, and had a little cottage all of our own (a little squishy with 8 of us though!)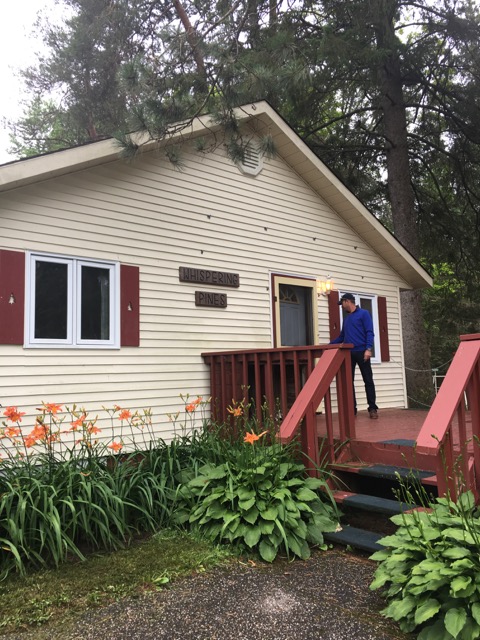 It was nestled alongside a duckpond and fronted onto a communal playground, complete with life size chess board, volley ball court and croquet lawn.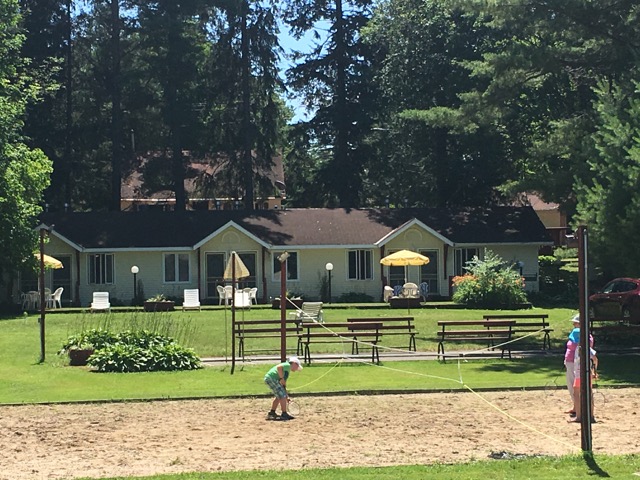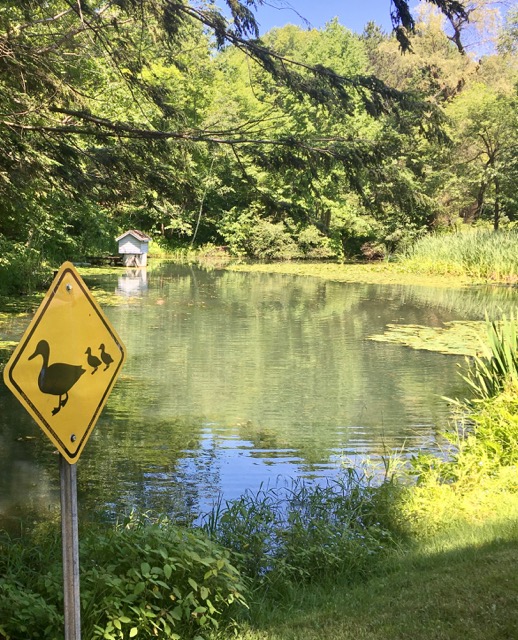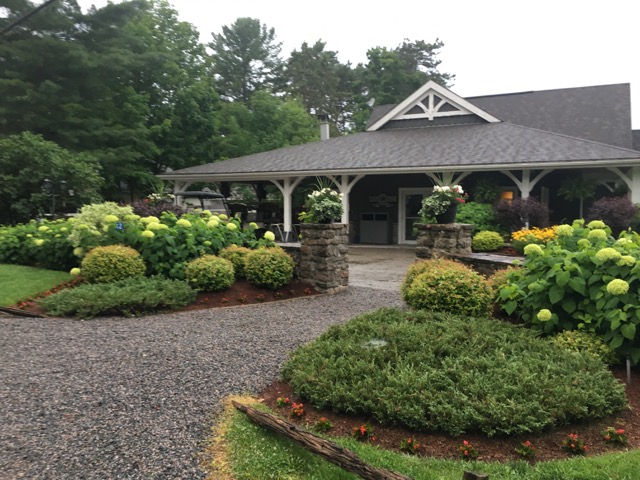 With strawberry fields nearby, we decided to harvest our own breakfast.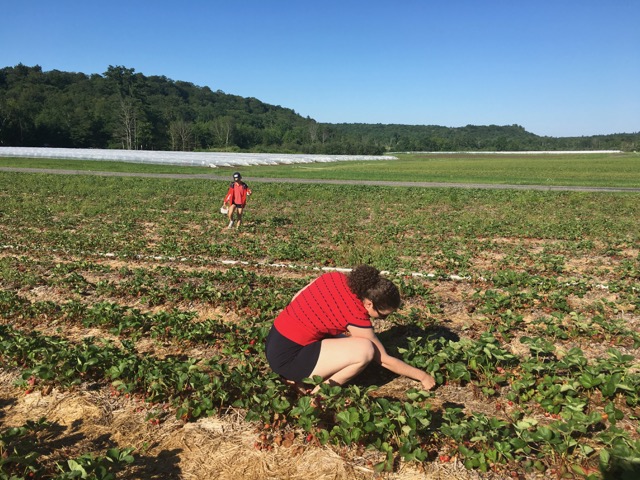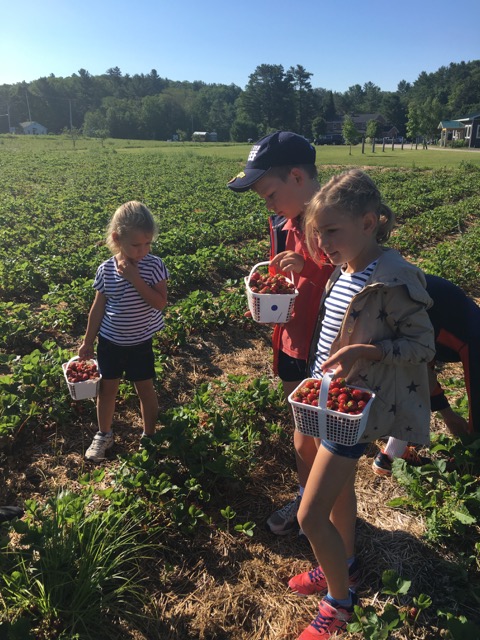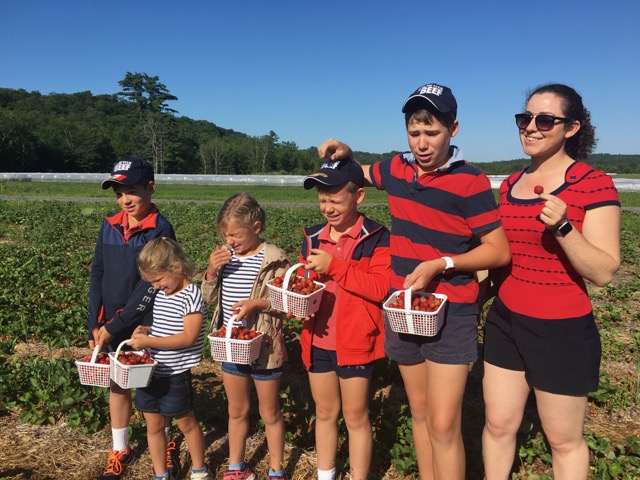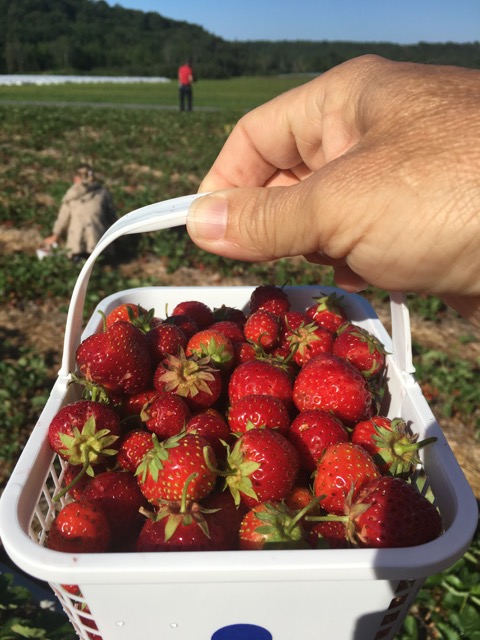 I imagined they would be the perfect accompaniment to a good coffee – something I'm afraid I failed to find in Canada! Instead we enjoyed them with a tub of yoghurt, fresh buns and apple pie  we purchased at a the Bent River Store.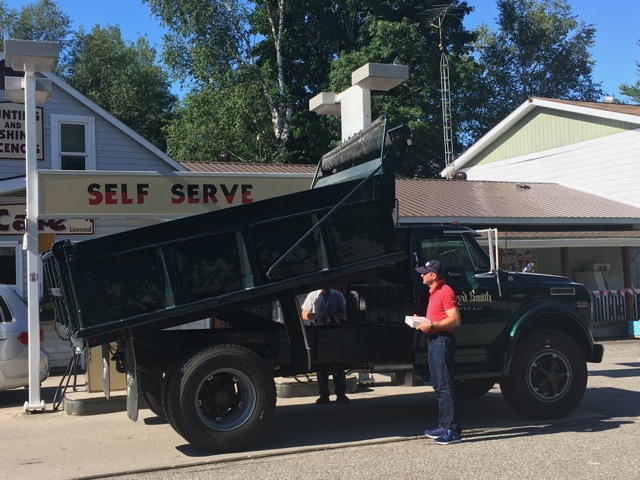 We ventured a little further around Lake Rosseau to the Rosseau township where we did a little window shopping and took a few more happy snaps.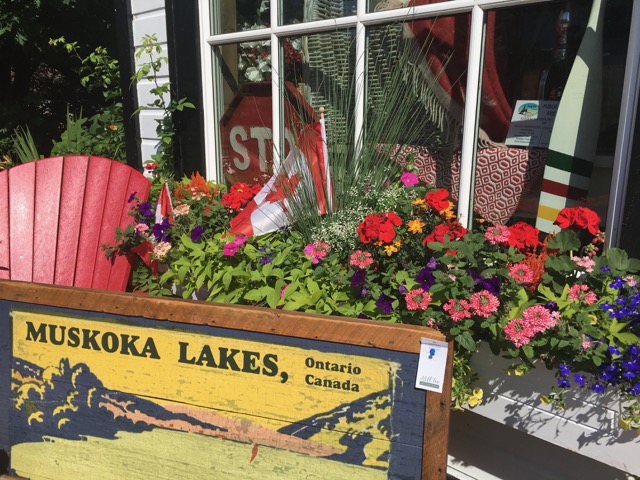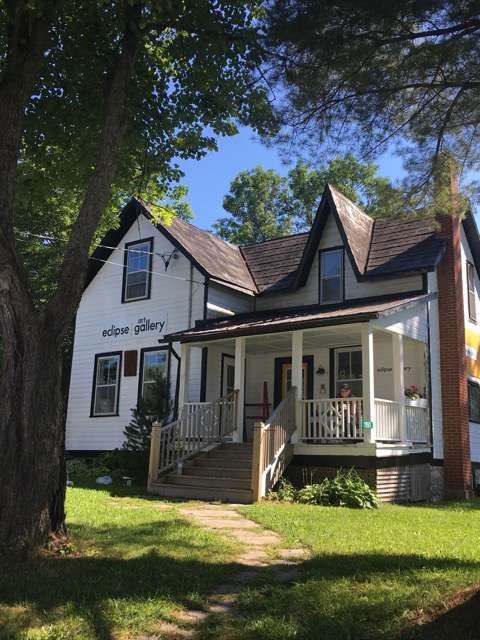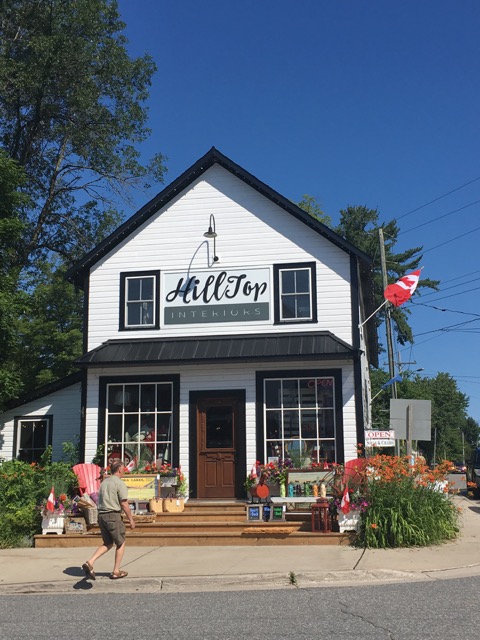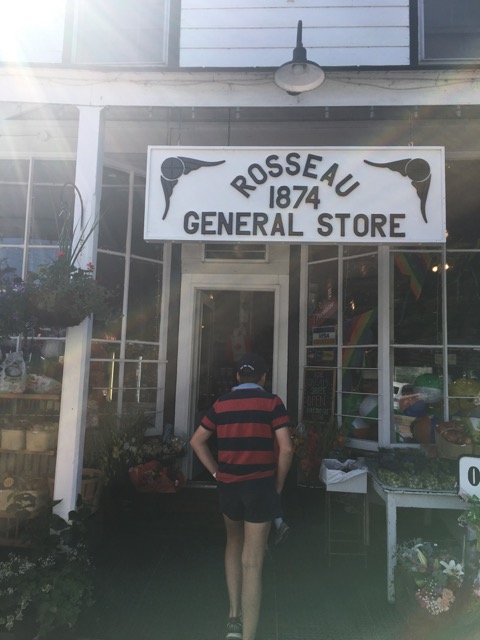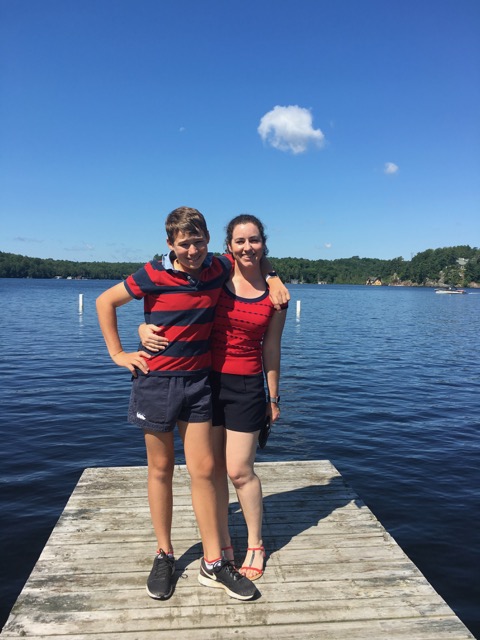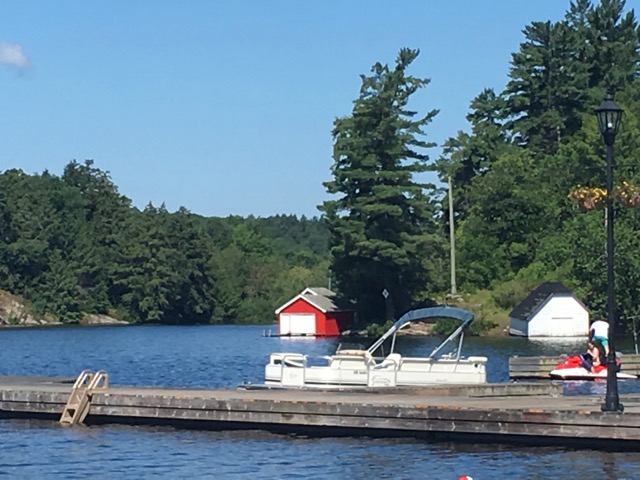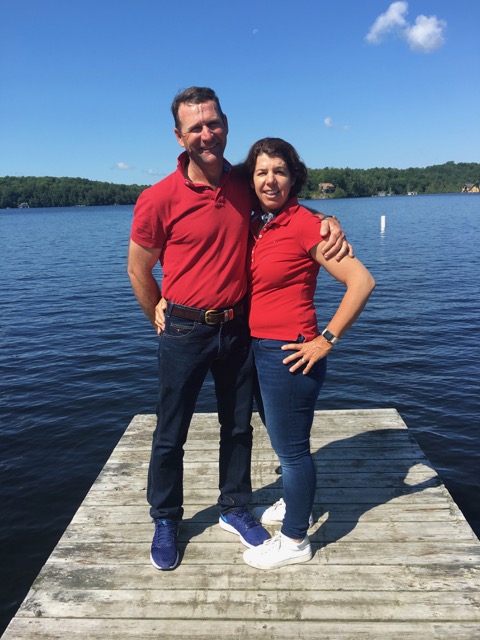 It was then time to head back to Windermere to rest up before dressing up in our wedding attire.
Of course the kids showed no interest in resting but were rather content to play lakeside.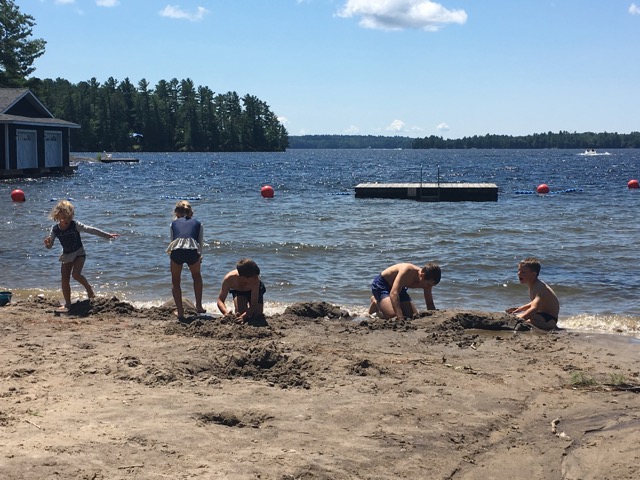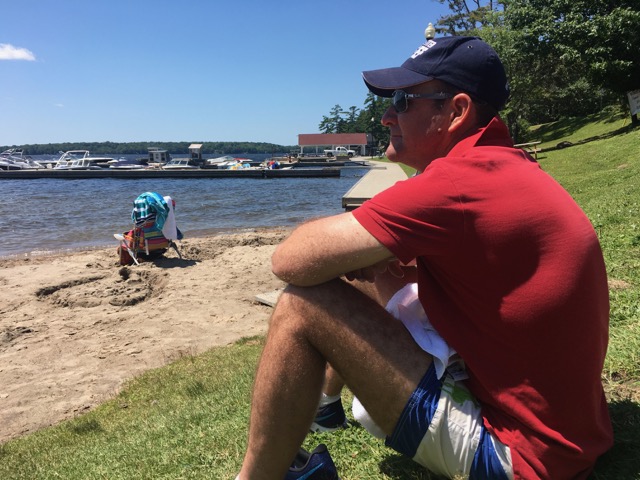 It was then time to celebrate the marriage of Fred & Lyndsay.
They couldn't have chosen more majestic weather for the outdoor ceremony overlooking the Lake.
Everything was picture perfect.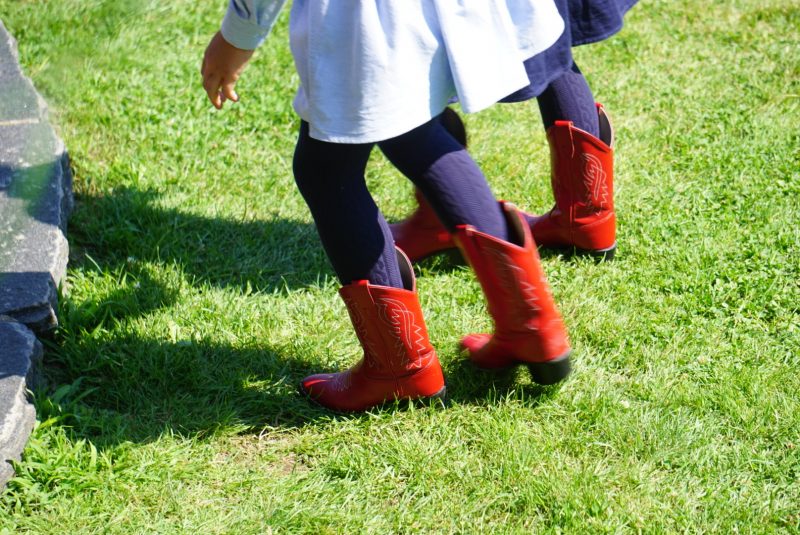 We kind of stood out as the "Australian Family" – the girls in their red boots, the boys in their cowboy hats, the fact that we had travelled all this way with 5 children and our Aussie accents.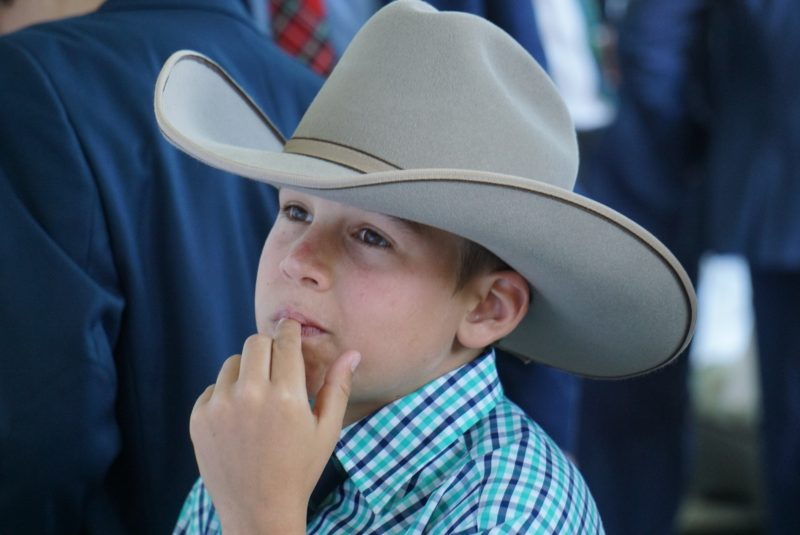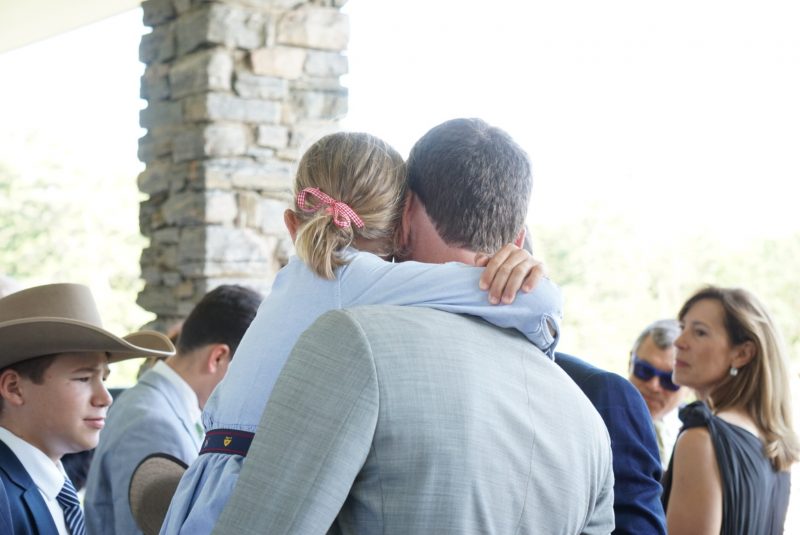 It really was the most memorable night. The sun was still shining brightly at 9.30pm after we'd shared a meal and listened to all the speeches. Rob & I felt very honoured that each of the speeches mentioned us, the Australian family, and the time that Lyndsay & Fred had spent working with us back in 2013. It is very humbling to know that you really can leave a lasting and positive impression with somebody. As the sun finally began to set, the band cranked up and the dancing began. We had been told about the dancing! The kids embraced the celebratory atmosphere and boy oh boy did those red boots do some dancing.
All too quickly it was time to bid our friends good bye.
Until next time Fred & Lyndsay xx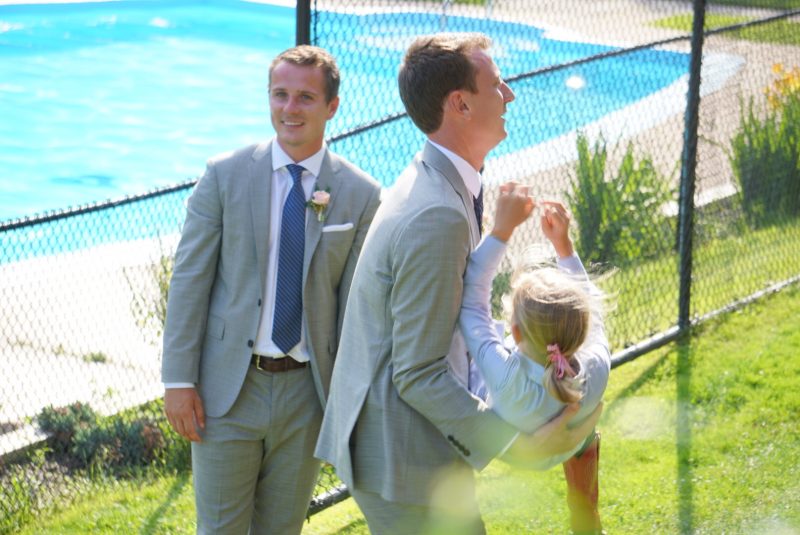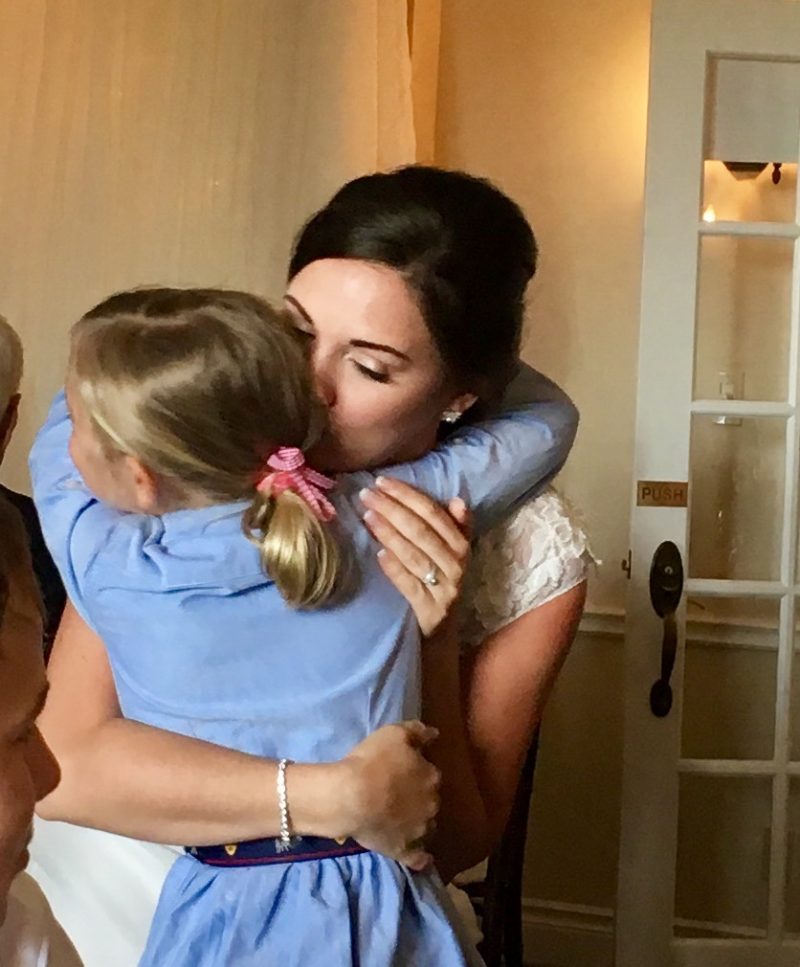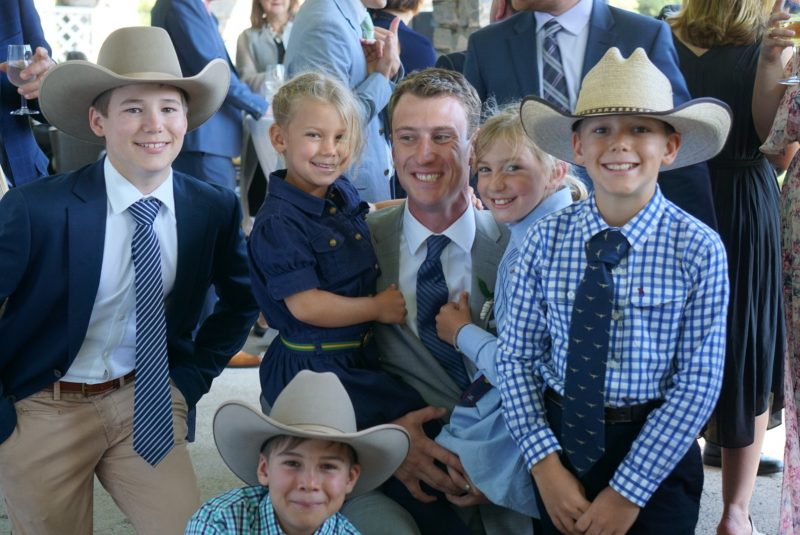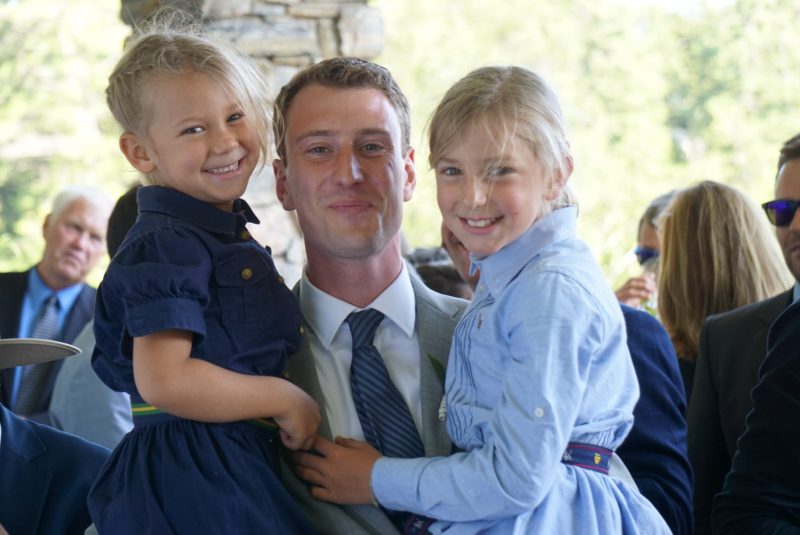 Other stories